The most challenging part of any weight-loss or dieting plan is staving off hunger and figuring out which foods you can eat. The program formerly known as Weight Watchers — which, as of mid-2018, simply goes by "WW" — lists more than 200 foods that are "ZeroPoint." This means that you can eat as much of these foods without detracting from your daily numbers of SmartPoints.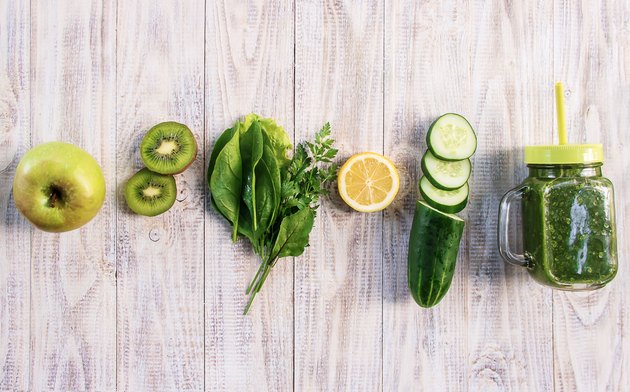 In its annual rankings, U.S. News and World Report ranked WW as the No. 4 best diet overall but also the No. 1 best weight-loss diet and best commercial diet plan. At first, the points system, which consists of ZeroPoint and SmartPoint foods, can seem confusing.
What Foods Have Zero Points?
In the past, only fruits and vegetables considered Weight Watchers zero-point foods actually have zero points. In late 2017, though, the company launched its WW Freestyle Program, which expanded those ZeroPoint foods to more than 200 options. It also replaced Points Plus with SmartPoints.
Nearly all fruits and vegetables are still considered to be zero points, though there are a couple of exceptions for high-starch and high-fat vegetables. Unlike in the past, though, protein options are included on the ZeroPoint list, too. Previously, you might have wondered, "How many points are in an egg?" or "What fruits are free on Weight Watchers?" The answers: zero and all of them.
Foods on the ZeroPoint list include:
Fruits: Apples, apricots, bananas, berries (of all kinds), cantaloupe, cherries, clementines and other citrus fruits, cranberries, dates, dragon fruit, figs, grapefruit, grapes, guavas, honeydew, jackfruit, kiwi, kumquats, lemons, limes, lychees, mangos, nectarines, oranges, papayas, passion fruit, peaches, pears, pineapple, plums, pomegranates, persimmons, raspberries, starfruit, strawberries, watermelon.
Vegetables: Artichokes, arugula, asparagus, beets, broccoli, Brussels sprouts, carrots, cauliflower, celery, chard, collards, corn, cucumbers, daikon radish, eggplant, endive, escarole, fennel, jicama, kohlrabi, leeks, leafy greens, mung bean sprouts, mushrooms, nori seaweed, peas, pea shoots, peppers, pumpkin, radicchio, radishes, rutabagas, scallions, shallots, spinach, summer squash, winter squash, tomatillos, tomatoes, turnips, watercress
Proteins: Beans (included fat-free canned refried beans), calamari, caviar, chicken breast (whole or ground), edamame, eggs and egg whites, fish (all forms), lentils, sashimi, shellfish, tofu, turkey breast
Dairy: Plain nonfat, unsweetened soy, Greek or plain yogurt
Herbs, spices and condiments: Garlic, ginger, parsley, salsa, tomato sauce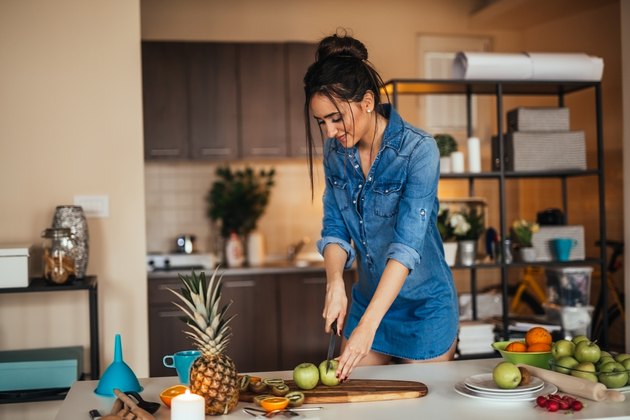 SmartPoints Foods
Although the majority of fruits and vegetables are on the ZeroPoint foods list, a few have assigned SmartPoints values due to their calorie, fat or sugar content:
Avocados

Cassava/yuca

Olives

Parsnips

Potatoes

Sweet potatoes/yams

Each person has a different number of SmartPoints, so it's not a one-size-fits-all system. The number you're given depends on your weight, height, age and gender. The idea behind SmartPoints is to encourage low-calorie, low-sugar, high-protein foods while discouraging consumption of high-calorie, high-sugar items.
WW Meals
The key to success on the WW plan is putting your knowledge of SmartPoints foods and ZeroPoints foods together to come up with satisfying meal plans. However, you don't need to wonder, "What do you eat for breakfast on Weight Watchers?"