A pediatrician orders a creatinine test as part of a screening to check for decreased glomerular filtration rate. The GFR is directly linked to kidney function. Health care providers use this test to determine how well the kidneys are working. Pediatric reference ranges are based on the child's age. Gender-specific differences begin occurring at age 16. Reference ranges may vary slightly based on the lab that conducts the test.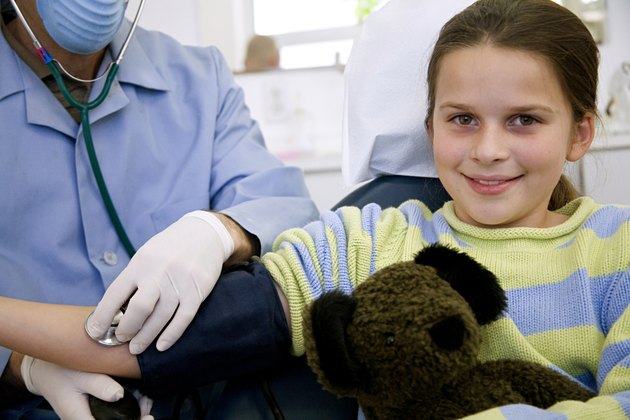 What to Expect
Normal creatinine levels for children are between 0.2 to 1 milligram per deciliter, according to University of Iowa Health Care. Unless your child suffers from kidney problems, her creatinine levels will typically fall within the normal range. In some instances certain conditions such as diabetes can alter creatinine levels. Nonserious issues such as dehydration may result in higher-than-normal creatinine readings. Your pediatrician will discuss your child's readings with you.
Is This an Emergency?
If you are experiencing serious medical symptoms, seek emergency treatment immediately.