Marijuana is the most common illicit drug that's used in the United States, according to the National Institute on Drug Abuse. Urine tests have been established to detect the use of marijuana.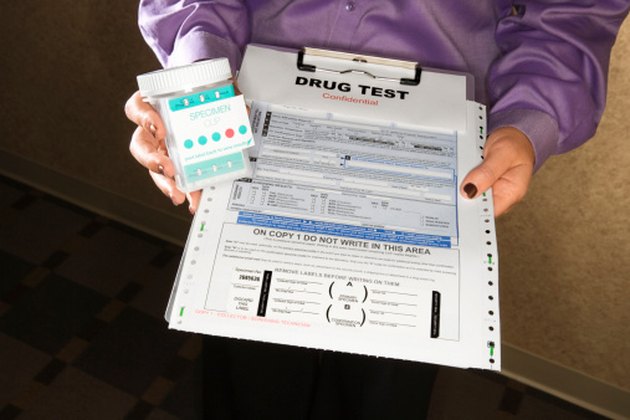 Types
Two types of urine tests are used to detect marijuana. One is called a screening test and the other is called a confirmatory test.
Screening Test
The screening test is an immunoassay used to detect the presence of THC, or tetrahydorcannabinol, which is the active ingredient in marijuana.
Confirmatory Test
The confirmatory test is used to confirm the results of the screening test and is performed with gas chromatography, mass chromatography or high-performance liquid chromatography.
Test Limits
The urine test cannot determine the amount of marijuana taken into the body. It also cannot determine the specific time that the marijuana was ingested.
Time Limits
A urine test can detect THC for one to three days after the marijuana was ingested.
Cutoff Concentration
A screening test can detect THC in urine, but the test might have a cutoff value. If the amount of THC is below the cutoff value, the test will yield a negative result.