There are many physical alterations during the teenage years as prepubescent girls and boys reach maturity. Typical body changes include new hair growth and pimple outbreaks. Some teenagers have a less common change. They suddenly notice clear spots or lines floating across their visual fields. These annoying obstructions are called floaters, according to the National Eye Institute, or NEI. They pose no physical danger, but they can be disconcerting the first time a teen notices them.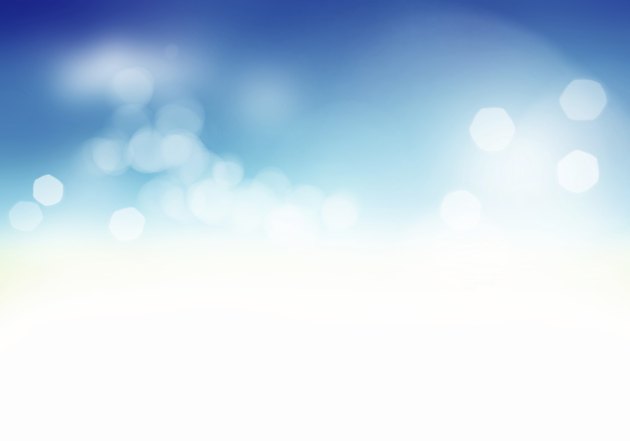 Definition
Floaters are shadows on the retina caused by abnormalities in the eye's vitreous fluid. Vitreous is a gel that helps the eye maintain its shape. It can develop little strands that cast shadows which are visible to the affected person. They appear to float freely and dart away when the person tries to look directly at them.
Time Frame
The University of Illinois at Chicago Department of Ophthalmology and Visual Services states that many people develop floaters during their teen years and 20s, although very nearsighted kids can get them earlier. They occur more frequently as people age because the vitreous gel shrinks over time, so teens who do not have floaters may develop them later in life.
Symptoms
Most teens with floaters do not notice them all the time, but they are most visible when a person looks at a plain, bright background like a light-colored wall or clear sky. They take different forms such as spots, squiggly lines or clear strands.
Treatment
Floaters rarely require treatment. Most teenagers forget about them, although they notice the lines or spots occasionally. Teens with a large number of floaters that obscure vision can have them removed surgically. The procedure, called a vitrectomy, involves removal of the vitreous gel with a hollow needle. It is replaced with saline that does not contain any floaters. MayoClinic.com warns that treatment is usually not advisable because it puts patients at higher risk for cataracts and detached retinas.
Warning
While floaters are usually harmless, they sometimes signal a serious problem. Many teenagers are active in sports, which can raise the risk of eye injury. A large number of floaters appearing all at once may indicate bleeding in the eye. Teens who develop new floaters, accompanied by visual impairment, might have a torn retina. Floaters that increase in number or occur along with cloudy or fading vision should be immediately evaluated by a doctor.