Seizures, abnormal electrical activity that temporarily disrupts brain function, can cause symptoms as severe as convulsions or as mild as a brief moment of altered consciousness. As many as 2 percent of all adults in the United States have had one seizure, and two-thirds never have a second seizure, the Merck Manuals Online Medical Library reports. Seizures can occur in newborns and children as well, with 75,000 to 100,000 children each year suffer from febrile seizures. As many as 70 percent of people become seizure-free for at least five years after starting medication. Seizures can have serious side effects.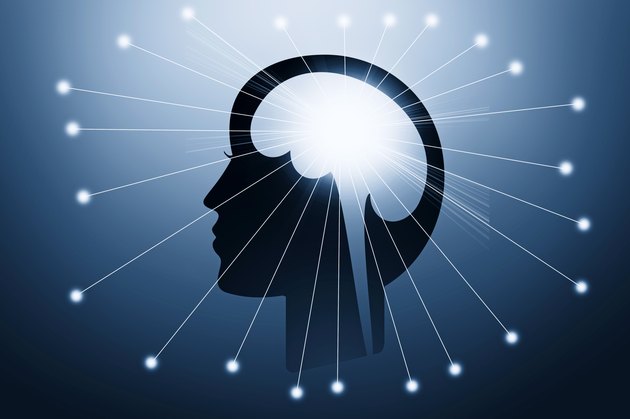 Acidents/Injuries
People who have grand mal seizures or other seizures that cause loss of control or of consciousness can be injured during a seizure. People who suffer from grand mal seizures should wear life preservers when they swim to prevent drowning in the event of a seizure, MayoClinic.com advises. People who fall while having seizures can break bones or suffer head injury. Oftentimes, they can't legally drive until they are seizure-free for a period of time. This reduces the likelihood of a seizure-related car accident.
Brain Damage
Status epilepticus, seizure activity that lasts for 30 minutes or more, can cause brain damage. As many as 15 percent of people with epilepsy have a status epilepticus seizure at some point. Around 10 percent of people who develop epilepsy have a status epilepticus seizure as their first seizure, the Epilepsy Foundation states. Brain damage most likely occurs from prolonged lack of oxygen, MedlinePlus explains.
Sudden Death
SUDEP, which stands for sudden death in epilepsy, occurs in a person with epilepsy without any evidence of previous seizure. No cause of death and no evidence of seizure activity are found. SUDEP causes around 10 percent of all epilepsy-related deaths, University Hospitals of Cleveland states.
Some factors that may contribute to SUDEP include alcohol abuse and not taking seizure medications as directed. People with a two-year or longer history of severe or poorly controlled epilepsy and tonic-clonic seizures, those who are alone at night and those who take two or more seizure medications, especially if taken with psychiatric medications, are most likely to have SUDEP.