According to the National Institutes of Health, a colonoscopy is a lower gastrointestinal tract examination to assess patients for abnormalities in the colon. A colonoscopy is performed on an outpatient basis and lasts 15 to 30 minutes. Bleeding after this procedure may occur for several reasons.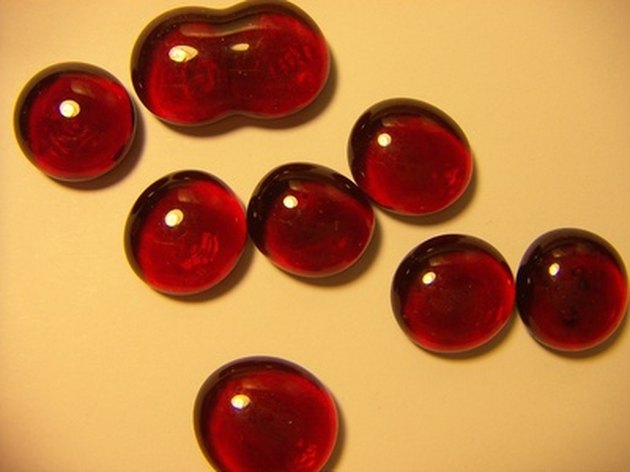 Colonoscopy Procedure
During a colonoscopy procedure, patients lie on their left side on an examination table. Light sedatives are administered intravenously. The gastroenterologist then inserts a lighted tube known as colonoscope into the anus and advances it as far as the end of the colon. The doctor then slowly withdraws the colonoscope as he examines the lining of the colon.
Polypectomy
According to the National Institutes of Health, the doctor removes polyps found during the examination, which is known as polypectomy. A wire is used to cut the base of the polyps and heat is applied to the site to stop bleeding. Slight bleeding after polypectomy is normal. Massive bleeding may occur, however, especially if a large polyp is removed. According to Gihealth.com, patients who've had polyps removed should avoid vigorous activities such as abdominal exercises and lifting heavy objects, to avoid strain at the polypectomy site which can lead to bleeding.
Biopsy Site
The National Institutes of Health states that, during colonoscopy, the doctor may remove a sample of tissues from the colon lining for microscopic analysis. An instrument that is passed through the colonoscope is used to remove tissue from the colon walls. Slight bleeding may occur at the site of biopsy. Patients may experience a small amount of blood in the stool after colonoscopy with biopsy. Massive bleeding or any bleeding that occurs one week after a colonoscopy is abnormal. Call your doctor immediately if this occurs.
Colon Puncture
According to the Gicare.com, the endoscope or colonoscope used to examine the colon may tear the wall of the colon, leading to heavy bleeding. Bleeding from colon perforation may not be obvious during colonoscopy. Heavy bleeding may occur several days after the procedure. Patients who notice rectal bleeding and bright red stool should seek immediate medical attention.
Treatment
According to the National Institutes of Health, bleeding after colonoscopy may be massive and require hospitalization, medications and surgery. Some patients may lose large amounts of blood and require blood transfusions. Patients with large colon tears may require surgery; this is rare, however, and occurs in only 1 to 3 times out of 1,000 tests, according to the NIH website.
Is This an Emergency?
If you are experiencing serious medical symptoms, seek emergency treatment immediately.