Beans and other legumes, including lentils, soybeans and any other plant that has seed pods that split open when ripe, are an inexpensive source of low-fat and low-cholesterol protein, and an essential component of a healthy, varied diet. Consequently, a number of weight-loss plans feature beans as a key ingredient. Featured in the baked bean diet, as well as diets that pair vegetables and grains like whole grain breads, brown rice or barley with a number of different legume types, beans are now thought to help you both improve your nutrition and lose pounds at the same time.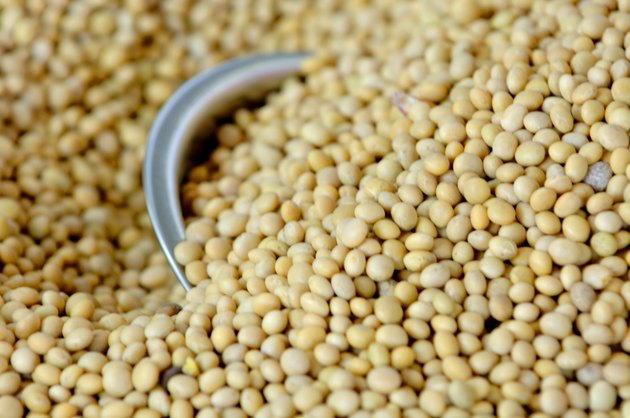 History
Interest in the dietary benefits of beans began in April of 2008, when Neil King, a resident of Halstead in Essex, England, dropped from 420 pounds to 280 pounds over the course of nine months by eating mainly baked beans. FoxNews.com reports that before he began his regimen of baked bean-eating, King drank eight pints of beer daily and consumed bacon, eggs, toast, sausage and stewed tomatoes for his breakfast. When he began his baked bean diet in June of 2007, King ate six cans of canned beans daily, consuming one can with rice for lunch and one with a potato for tea.
Types
While King focused exclusively on baked beans in his diet, other bean diets feature the consumption of different types of beans, which are eaten exclusively or in combination with each other. Some of these variants of the beans-only diet include the white bean diet, the kidney bean diet, the black bean diet and the black-eyed pea diet.
Benefits
All types of beans are extremely low-fat and contain large amounts of soluble fiber, the type of fiber that has been linked with decreases in blood cholesterol levels. They provide quality protein that lacks the cholesterol contained in animal sources of protein, such as eggs, milk and beef. According to The Sun, three heaping tablespoons of any cooked bean, even baked beans, can serve as one of the five recommended portions of fruits and vegetables that should be included in a healthy diet. Beans also provide significant amounts of potassium, calcium, zinc, iron, vitamin B1 and folic acid.
Sample Menu
One popular beans-only diet is the seven-day bean diet. To follow this diet, you should avoid sugar and salt, drink plenty of water and consume one glass of low-fat plain yogurt every evening before bed. For meals, you should eat 3.5 ounces of cooked beans for both lunch and dinner along with a vegetable, meat or fish. A sample daily menu for the seven-day bean diet might include a breakfast of cottage cheese, a morning snack of fruit, boiled beans and vegetables for lunch, and beans and baked fish for dinner. Great Home Remedies claims that some people lose as much as six to ten pounds on this week-long diet.
Considerations
Carbs-information.com advises that, for a beans-only diet that is both healthy and gastrointestinally friendly, you should focus on beans that have a low GI, or glycemic index. Foods with a low glycemic index prevent sharp fluctuations in blood sugar levels and can help decrease your cravings for food as well as the risk of diabetes. Beans with the lowest glycemic index include garbanzo beans, kidney beans, all types of lentils, split peas, navy beans and black-eyed peas. Carbs-information.com recommends avoiding diets that focus on processed beans, like baked beans and refried beans.
Many people are nervous about experimenting with a beans-only diet because of the flatulence eating beans can cause. Soaking beans overnight in water before cooking will help alleviate digestive distress and, if you begin to consume beans regularly, your system will produce less gas as it acclimates to breaking down the carbohydrates contained in beans.