Pancreatitis is a condition in which your pancreas becomes inflamed. Because this organ secretes enzymes to help digest your food, you may experience extreme pain when trying to eat. Other common side-effects are fatty diarrhea, weight loss, nausea and vomiting. Typical causes of pancreatitis are gallbladder stones and alcohol abuse, but other diseases can trigger this condition. Once your symptoms improve and you are able to eat, small dietary changes can help your body digest food normally.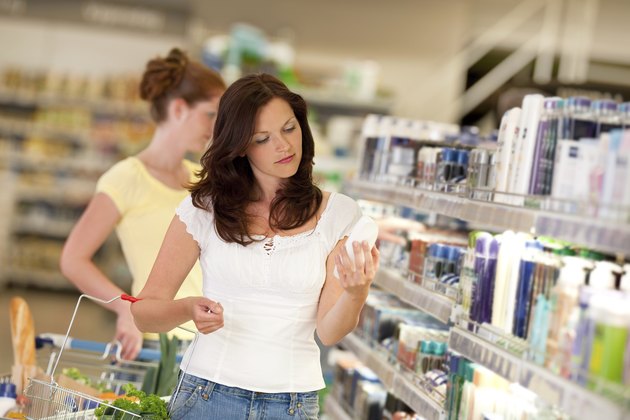 Breads and Starches
With pancreatitis, avoid breads or grains with a high fat content. Croissants, doughnuts, high-fat crackers, biscuits and waffles can all have added fat that may be difficult for your body to digest. Instead, select whole-grain starches such as brown rice and pasta, tortillas, lower-fat crackers and hot cereals.
Fruits and Vegetables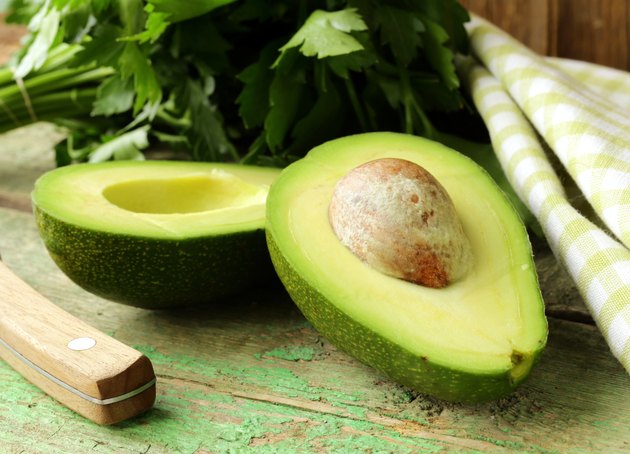 Naturally low-fat, fruits and vegetables are usually well tolerated when you have pancreatitis. Avoid avocados, but other fruits and vegetable are fine to be included in your diet unless fat is added during preparation. Skip dishes that are fried or breaded. Also, limit vegetables that are prepared with a heavy cheese or oil sauce.
Dairy and Other Beverages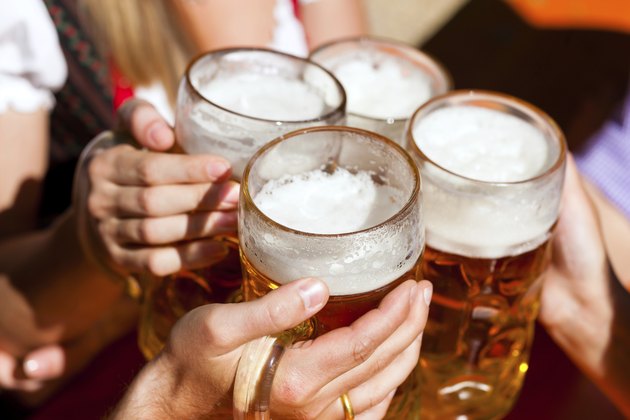 High-fat dairy products and alcoholic beverages may worsen your symptoms when you have pancreatitis. Avoid any type of beer, wine or liquor. Replace full-fat milk, yogurt and cheese with lower fat selections for better digestion. Juice, water, coffee, tea and nutritional supplements are additional beverages you can drink to help stay hydrated.
Meat and Protein Sources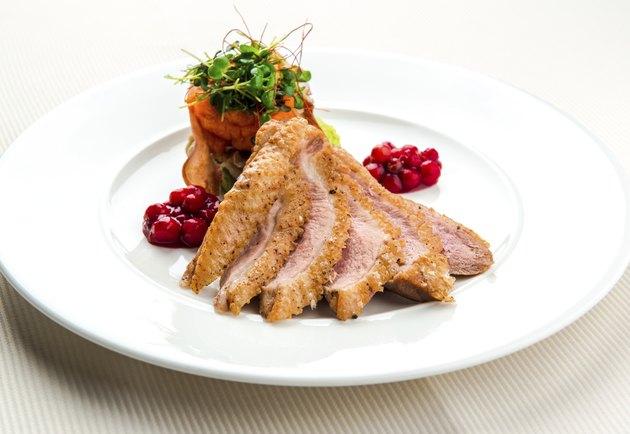 With pancreatitis, high-fat meats, meat with skin, duck and nuts and seeds are not recommended. Stay clear of ground meats with 15 percent to 25 percent fat; cuts of pork, beef or chicken with large amounts of visible fat; regular sausage; high-fat lunch meat; and hot dogs. Fried and breaded meats should also be eliminated for better diet tolerance. Get protein from lean meats, beans and eggs. You can also bake, grill or steam to avoid adding fat when cooking.
Sweets and Desserts
To create flavor, cookies, cake, pie, brownies and ice cream often need a lot of added fat. Avoid any of these foods made with whole milk, heavy whipping cream or large amounts of butter or margarine.
Added Fats and Cooking Oils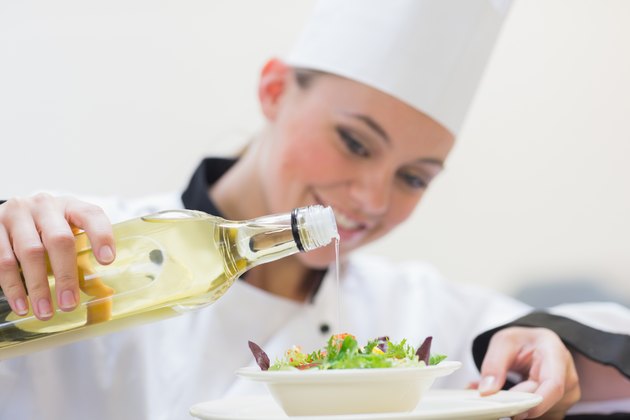 When preparing your meals, limit the amount of cooking oils and fats you add. The Academy of Nutrition and Dietetics suggests that you consume no more than 8 teaspoons a day of these foods. More specifically, you should not overeat sour cream, butter, margarine, vegetable oils, shortening and full-fat salad dressings.