If your doctor or nutritionist advises you to choose low glycemic foods, your diet will need to include fresh, whole foods that do not cause a rapid spike in blood sugar levels. The glycemic index ranks carbohydrate-containing foods by how quickly they digest and enter your bloodstream as glucose, with a GI of 55 or less considered "low" and a GI of 70 or more "high." A diet based on low GI foods like fruits and vegetables is associated with reduced risk of developing type 2 diabetes, heart disease and some cancers.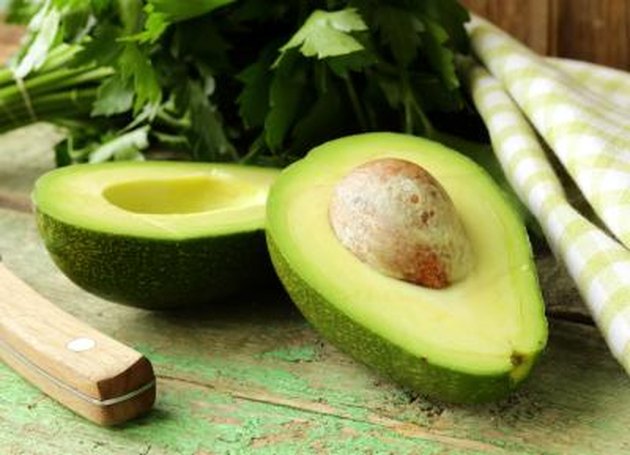 Glycemic Index of Avocados
Foods that contain more fat and protein than carbohydrate do not warrant a GI rating. For this reason, the international table of glycemic index and glycemic load, published in the "American Journal of Clinical Nutrition" in 2002, did not measure the glycemic index of avocados. According to the researchers, avocados are among the foods unlikely to have a significant impact on blood glucose, even when eaten in large quantities.
Avocado Nutrition
While avocados are low on the glycemic index, eating large portions will raise your fat and calorie counts. A serving of avocado is just one-fifth of a fruit, or about 1 ounce, so watch your portions. This amount supplies 50 calories and 4.5 grams of fat, most of which is heart-healthy mono- and polyunsaturated fats. Avocados are also a good source of satisfying fiber, with 2 grams in a serving. Top mixed greens with thinly sliced avocado and fresh tomato for a filling, low GI salad.