The distended, gassy feeling of a bloated abdomen is not only uncomfortable, but it's also inconvenient -- particularly if it means you can't button up your favorite pair of jeans. In many cases, however, bloating isn't inevitable. If you watch your diet and determine which foods cause the bloating, making simple dietary changes can relieve the discomfort and allow your pants to zip up easily.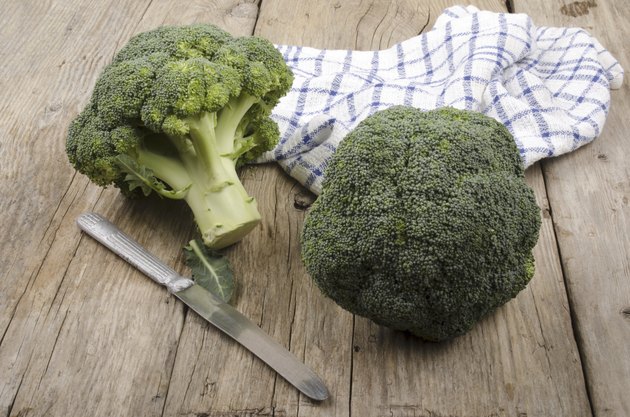 Be Picky About Veggies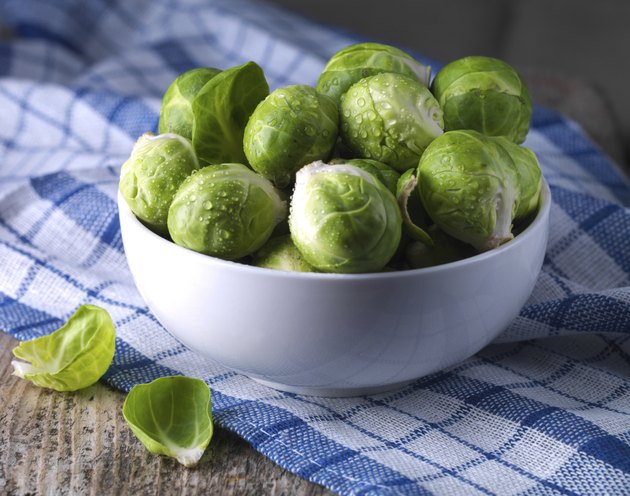 Vegetables are an important part of a well-rounded diet, but certain vegetables are hard for the body to break down. Cruciferous vegetables, including broccoli, brussels sprouts and cabbage, are rich in sulfur and raffinose, a type of carbohydrate that your body has trouble digesting. Raw vegetables cause more issues than cooked ones, as cooking the greens breaks down these compounds. Corn can leave you bloated, too, because it contains cellulose. Your body can't break down this type of fiber because of a missing enzyme. To reduce the bloat potential, chew the corn longer -- it helps your body digest it more easily.
Minimize Fatty Foods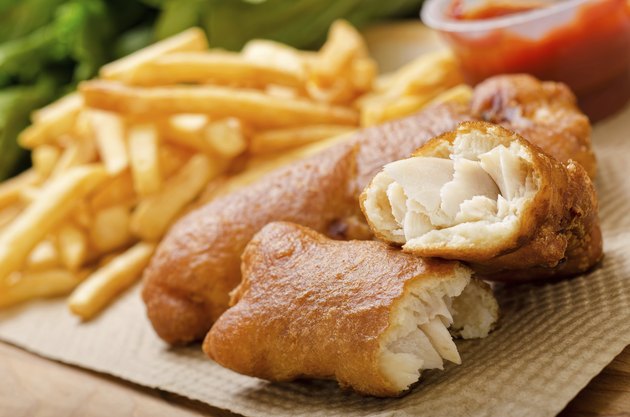 Your body can't absorb too much fat at one time, according to registered dietitian Jessica Anderson on Health.com. Therefore, high-fat and fried foods can result in a bloated abdomen, along with acid reflux symptoms. If you notice your stools are pale in color -- a condition known as steatorrhea -- along with your symptoms of bloating, eating too many high-fat foods is probably the culprit.
Dairy and Gluten, for Some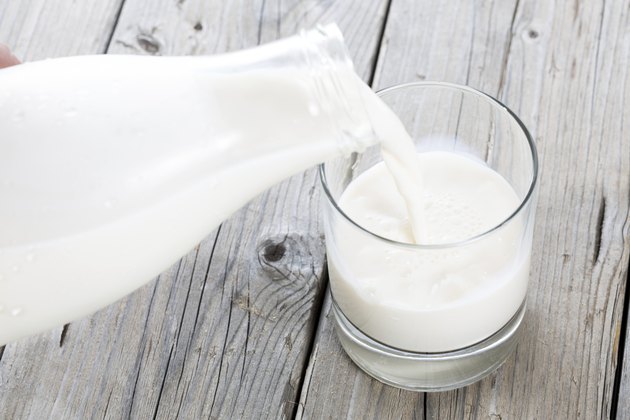 If you suffer from lactose intolerance, dairy foods can cause significant bloating. With this condition, your body doesn't have the enzyme required to break down lactose, a sugar found in milk, cheese and other dairy products. If you experience bloating and gas after eating wheat, rye or barley, the issue is likely an intolerance of gluten, a protein found in these three grains.
Not What You Eat, but How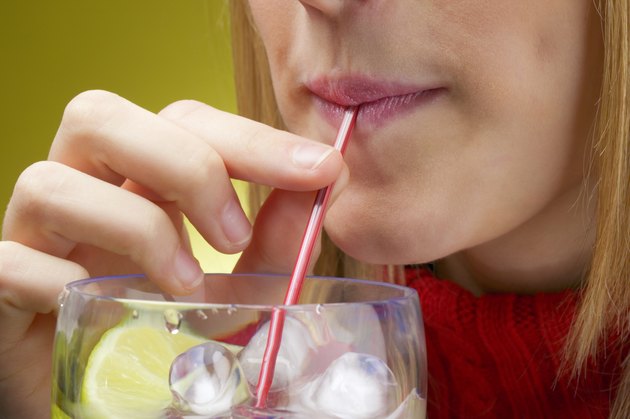 If you've experimented with eliminating different foods from your diet and you still suffer from bloating, take a look at how you eat and drink. Bloating can come from inhaling extra air, which can occur if you eat quickly or drink through a straw. Take your time during each meal and chew your food thoroughly. You can also beat bloat by drinking extra water, as it helps with digestion, or exercising regularly.