White zinfandel is a type of sweet white wine. While it isn't a particularly high-calorie drink, the calories can add up quickly if you don't understand the standard size of a serving.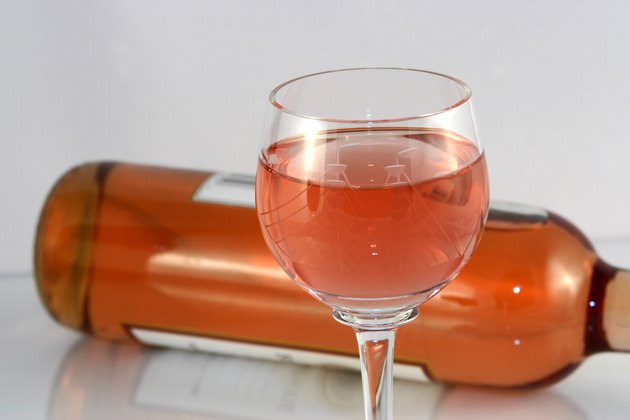 Calories
The standard serving of white zinfandel is 4.1 oz. Each glass of has 113 calories, according to Calorie King.
Calories from Carbohydrates
Every gram of carbohydrates has 4 calories. White zinfandel, like other wines, retains some of the carbohydrates from its original grapes. Each 4.1-oz. serving of wine has more than 7 g of carbs, for over 28 calories from carbohydrates.
Considerations
While the standard number of ounces to calculate wine calories is 4.1 oz., most wine glasses are larger and hold more. Plus, filling your glass to the top ensures you'll always consume far more than this standard serving size.