A 10-day fasting diet may sound like the ideal way to lose weight -- simply stop eating for 10 days and watch the pounds drop off. However, you'll probably find that the diet can be hard to follow and leads to some unpleasant side effects, and people with certain health conditions shouldn't even attempt it, according to Columbia University.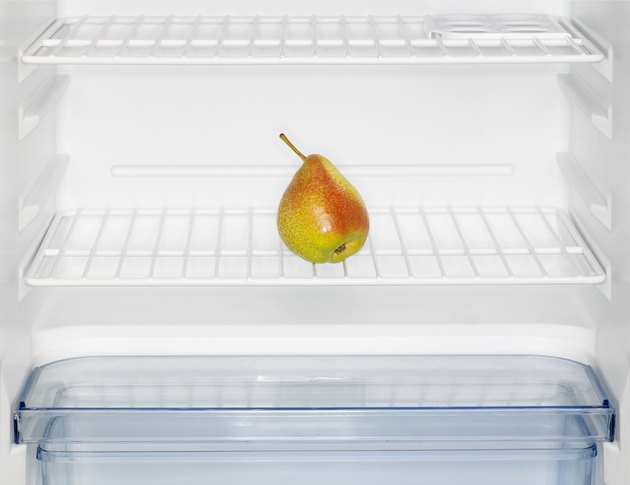 Types
You have two options when considering how to proceed with your 10-day fasting diet. You can opt to consume nothing but water for those 10 days, or you can try a juice fast,in which you consume fruit and vegetable juices. If you decide to try the juice fast, you should try to make your own juices rather than use store-bought products because freshly made juices often contain more vitamins and less salt than store brands.
Significance
Because the math of weight loss is simple -- eat fewer calories than you burn and you lose weight -- you'll probably find that a 10-day fast works effectively as a weight-loss program, according to Cornell University. However, fasting also most likely will reset your metabolic rate so you burn fewer calories overall, making it easier for you to regain the weight you've lost.
Effects
You'll probably have some negative effects while following your 10-day fasting diet, regardless of whether you drink juice or avoid all nutrition completely, according to Vanderbilt University. Fasting can lead to feelings of nausea, headaches, dizziness and gastrointestinal symptoms such as diarrhea or constipation. In addition, you'll almost certainly feel hungry, especially in the first day or two. Some people following the diet find that the hunger subsides in a few days, but others stay hungry throughout the 10-day diet.
Warning
You shouldn't even try the 10-day fasting diet if you have diabetes or immune system impairments or if you're pregnant, elderly or below age 18 years, according to Columbia University . Because the body depends on daily nourishment to bolster its immune system, you risk harming your immune system by existing only on water or juice for 10 days.
Considerations
The worst news is the 10-day fasting diet may not even work in the long run. According to Cornell University, most dieters regain the weight they lose while fasting, usually pretty quickly. If you're considering trying a 10-day fasting diet to lose weight, you may want to think about simply cutting calories and eating a healthier diet instead. Regardless, you should talk about your dieting plans with your doctor before starting any diet, including the 10-day fasting diet.