Building a great physique isn't all about piling on muscle. You can be strong and have a lot of mass — but if you aren't lean, it'll stay eclipsed by a padding of extra fat.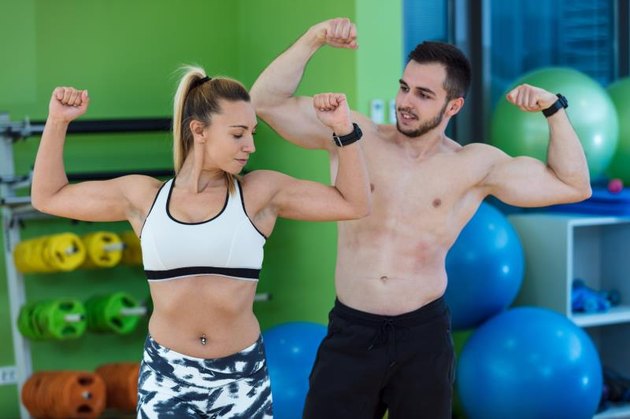 Design your chest workout to develop muscle, but include other strategies to lean you out. Incorporate targeted chest exercises in a comprehensive resistance workout that's complemented by just the right type and amount of cardio, as well as an optimal diet, to get the body you desire.
Chest Methods
Your goal is to show off a lean chest, so it makes sense that your chest workout should be priority number one. Do three to five exercises for this muscle group.
Exercises
Start with the barbell bench press, the king of all chest exercises according to a 2012 study published in the American Council on Exercise. Then, add variety with a selection of exercises, such as chest dips, decline dumbbell presses, push-ups, incline dumbbell flyes and bent-over cable flyes.
Protocol
Follow a protocol that the American College of Sports Medicine recommends to develop strength, which will bring more definition and some hypertrophy, but won't lead to enormous changes in size.
How you approach these exercises depends on your training level. If you're more of a beginner, stick to just 60 percent of your one-rep maximum (the most amount of weight you can lift in one attempt); for advanced trainees, go for 80 percent of max.
Per set, beginners should aim for eight to 12 reps, and advanced lifters, one to eight reps. For bodyweight exercises such as dips and push-ups, do as many reps as necessary to bring you to fatigue, which means another rep just can't be done with proper form.
Start with one to three total sets with 1 to 2 minutes of rest between them. Work up to four or five as you progress.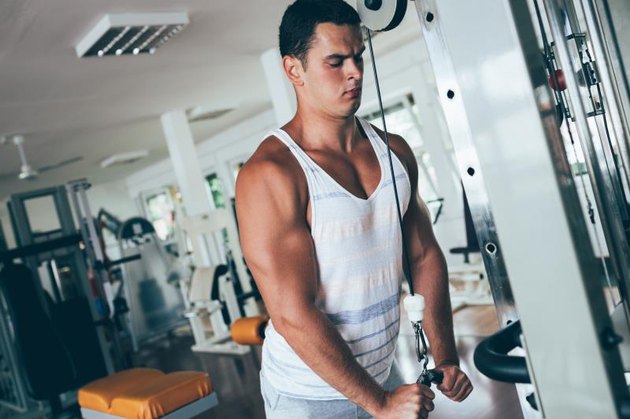 Comprehensive Strength
To maximize fat burning, you'll need to train the major muscles all over your body, not just in your chest. You have two options: Split your workout up or train your total body at each session.
Split Workout
A split workout might have you doing chest and triceps one day, back and biceps another and legs, abs and shoulders the third day. You'd then take a day off and repeat the process. The nice thing about a split workout is that each session takes less time, and you can really concentrate on doing multiple exercises for each muscle group.
Total-Body Workout
A total-body workout would include the three to five chest exercises, along with moves for your arms, shoulders, legs, hips, abs and back at each workout. Do such a workout three times per week on nonconsecutive days.
Although it takes fewer visits to the gym, covering your whole body in one workout can be challenging and time-consuming. You might lose energy for the latter body parts and give them less quality treatment. If you choose a total-body workout and chest is your priority, always work it first.
Fat-Burning Cardio
To get lean, you must drop body fat. HIIT, or high-intensity interval training, is the way to turn on fat-burning mechanisms in your body so that you burn calories, lose fat and gain stamina, all in a short amount of time. A review published in a 2011 issue of the Journal of Obesity showed that HIIT is an effective option when your goal is fat loss.
Plan for about three 30-minute HIIT cardio sessions per week. Use any piece of cardio equipment to perform the following:
Warm up 5 to 10 minutes at an easy pace;

Alternate an acceleration of 1 minute (go at a pace that feels barely sustainable for that time) and a recovery at an easy pace of 2 minutes;

Repeat 8 times;

Cool down 3 to 5 minutes at an easy pace.
After a few weeks, change up the length of the intervals — go 2 minutes hard and recover 2 minutes, for example. The idea is to keep the workout short but intense.
Another workout or two per week, perform a steady-state 20- to 30-minute cardio session. This involves just jogging, cycling or rowing — whatever mode you prefer — at an easy pace to keep your heart healthy and burn a few extra calories.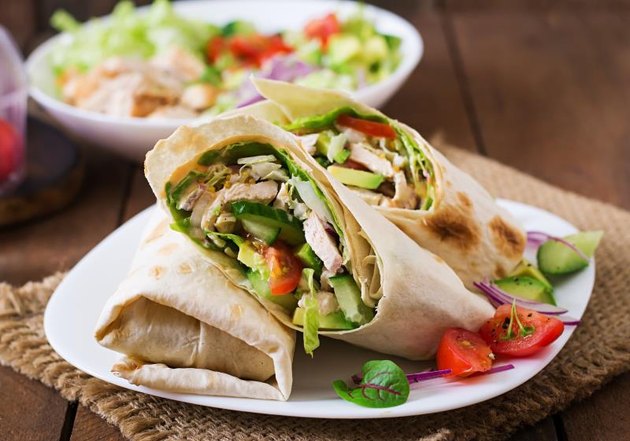 Eating for a Lean Chest
Don't cancel out all this time in the gym with a poor eating plan. Stick mostly to whole, unprocessed foods, such as fresh produce, lean proteins and moderate amounts of whole grains.
Keep protein front and center in your diet, aiming for about 0.75 to 0.9 grams of protein per pound of your bodyweight, spread out over meals throughout the day, suggests a position paper by the International Society of Sports Nutrition in 2007.
Good sources of protein include white-meat chicken, flank steak, white fish and whey protein powder. Have a serving (about 20 grams) right after your strength-training session to benefit from the muscle-building amino acids in the protein.
To lose fat, trim your calorie intake by 250 to 500 calories below your daily burn rate. This will enable you to lose 0.5 to 1 pound of fat per week. Lose more quickly, and you'll likely lose the lean mass you're working hard to show off.