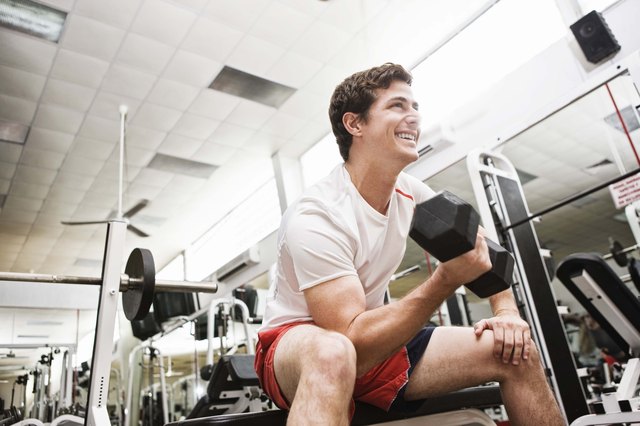 Resistance exercise, such as weightlifting, breaks down your muscles, which need replenishing during and after a workout session. Depending on the intensity of your workout, feeling tired after a workout session might be expected. Other factors, including inadequate rest between sessions, may contribute to your fatigue. By making changes to your sleeping pattern and diet, you may be able to alleviate your post-exercise fatigue.
Your Sleeping Habits and Food
While some degree of exhaustion after a workout is normal, extreme fatigue is a cause for concern. You should sleep for at least seven hours a night to eliminate sleep deprivation as a contributing factor. Have a pre-workout snack, such as a fruit smoothie or a whole-grain peanut butter sandwich, to keep your blood glucose levels up during your workout. Exercise-induced hypoglycemia -- low blood glucose -- can cause tiredness. Replenish your glucose levels after a workout with a snack that consists of complex carbs and protein, such as a turkey sandwich and a banana.
Drink Up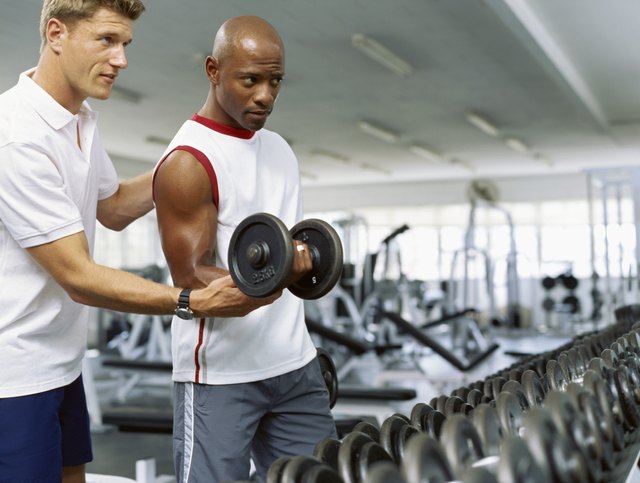 Fluids and electrolytes in your body are depleted during resistance exercise. Dehydration, no matter how mild, can cause tiredness. The United Kingdom's National Health Service lists tiredness, thirst and dizziness as the first signs of dehydration. Exercise releases adrenaline, which may allow you to ignore these warning signs while you exercise. Therefore, it is vital that you consciously stay hydrated before and during exercise with water. It may also be helpful to replenish electrolytes with a sports drink.