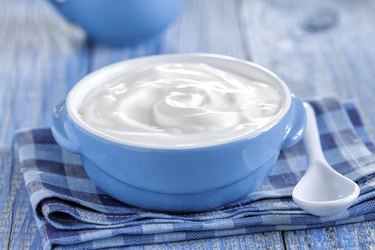 Eating may be the furthest thing from your mind after having your appendix removed. But once your appetite starts to return, you may be wondering what to eat after appendix surgery.
First things first, appendix surgery — also known as an appendectomy — is usually performed because your appendix has become infected or burst open, according to the U.S. National Library of Medicine (NLM).
Per Kaiser Permanente, you may experience side effects like a swollen stomach after your appendectomy. Other after-effects may include:
Pain in your belly
Weakness
Nausea
Diarrhea
Constipation
Gas
Fortunately, though, these symptoms are temporary, and most people can return to their normal routine within one to four weeks, according to Kaiser Permanente.
Still, your appendicitis recovery diet is important to promote healing and prevent infection. To help, here are guidelines for what you can eat after appendix surgery.
Appendicitis Timeline of Symptoms
Appendicitis usually starts out feeling like a stomach ache, but then will settle into the lower right section of your belly (or upper right, if you're pregnant) within about 24 hours, per the Cleveland Clinic. It'll feel tender, and you see your doctor right away, especially if you experience symptoms like:
Fever
Loss of appetite
Nausea or vomiting
Lack of energy
Inability to pass gas
1. Start With Easy-to-Digest Foods
After surgery, you will first be offered small amounts of liquids. If those seem to be going down well, you may start to incorporate solid foods into your diet after appendectomy.
"The best thing you can do is to be gentle on your digestive system," says Jen Lyman, RD, founder of New Leaf Nutrition in the Greater St. Louis area. "Your intestine was cut into and needs to heal, so opt for soft foods like soups, well-cooked vegetables and tender meat."
This is especially true if you have an upset stomach, according to Kaiser Permanente. If you're feeling nauseous during your recovery, opt for bland foods like:
Plain rice
Broiled chicken
Toast
Yogurt
List of Fruits to Eat After Appendix Surgery
There's no universal rules for exactly what to eat after an appendectomy. But during your initial recovery or if you're feeling sick to your stomach, it's best to stick to gentle foods, says Lyman. Per the NLM, some bland fruits include:
Canned fruit
Applesauce
Bananas
Melon
2. Ease Back Into Your Normal Diet
If you're not experiencing any side effects that mess with your appetite or ability to eat, you should be able to resume your usual diet, per Kaiser Permanente. Accordingly, there's no straightforward list of foods to eat after an appendectomy or appendicitis — it's all about getting back to eating a variety of nutritious foods that support your recovery and overall wellbeing.
Fruits
Vegetables
Legumes like lentils, peas and beans
Whole grains like spelt, buckwheat and oatmeal
Beneficial sources of fat like seeds, nut butter and olive oil
Proteins like fish, nuts and lean meats like chicken
Dairy products like low-fat milk, yogurt and cottage cheese
Each of these foods contain nutrients that play a role in healing after surgery. For instance, protein supports your immune system, which can contribute to healing and recovery, per the Academy of Nutrition and Dietetics.
Similarly, essential vitamins and minerals (like vitamins A, C and E, along with zinc) further support your immune system to encourage healing and stave off infections, according to the Academy of Nutrition and Dietetics.
Tip
Everyone's dietary needs and recovery are different, so talk to your doctor about whether you need to create a personalized list of foods to eat after appendix surgery, according to Kaiser Permanente.
Sometimes taking pain medication post-op leads to constipation, which can make pooping after an appendectomy difficult. And so, when your doctor tells you what to eat after appendix surgery, they may recommend eating lots of fiber or even taking a fiber supplement, per Kaiser Permanente.
Fruit
Vegetables
Legumes like lentils, peas and beans
Whole grains like spelt, buckwheat and oatmeal
Flaxseed
According to the 2020-2025 Dietary Guidelines for Americans, adults should aim to eat the following amount of fiber every day:
Drinking plenty of fluids can also help easy post-surgery constipation.
Warning
Call your doctor if you experience severe post-appendectomy pain in your right side, extreme cramping, high fever, increased odor or drainage from your surgery side or if you haven't pooped in three days, per the ACS.
Is this an emergency? If you are experiencing serious medical symptoms, please see the National Library of Medicine's list of signs you need emergency medical attention or call 911.