Your doctor may place you on a bland diet if you have a digestive disorder such as chronic gastritis, a peptic ulcer, persistent diarrhea or reflux disease. You may also need to follow the diet if you've recently had surgery on your digestive tract. A bland diet is designed to restrict foods that increase intestinal activity and that may irritate gastrointestinal tissue. While on the plan, you will eat primarily soft, low-fiber foods that are easy to digest.
Soft Protein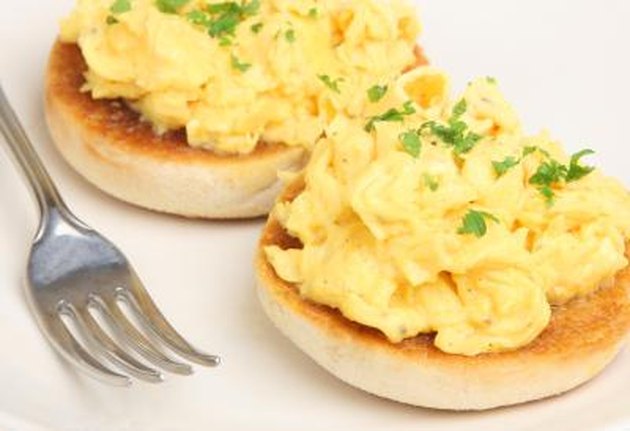 Individuals on a bland diet may have two to three daily servings of lean meat, poultry, fish or shellfish. Cooked dried beans, eggs, tofu or other meat substitutes and smooth nut butters are also allowed. All should be prepared with no added fat; in addition, bake or steam meat, fish and poultry instead of frying to keep the food as soft as possible. Avoid all cured, processed, smoked or highly spiced products like hot dogs, corned beef or lunch meat.
Low-Fat Dairy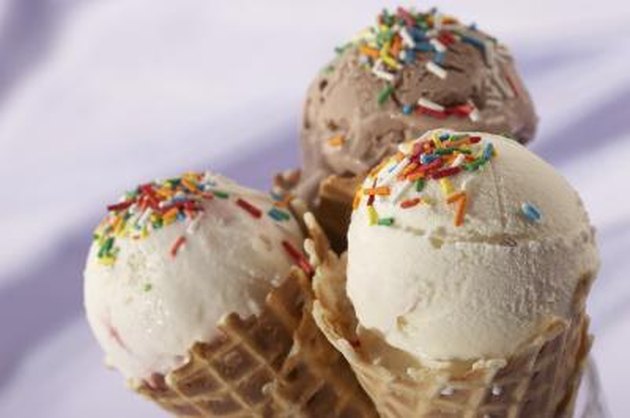 Two to three servings of dairy products are allowed each day on a bland diet. You may have milk, plant milk, mild hard cheeses, cottage cheese, yogurt and ice cream, but choose only low- or nonfat products to keep your fat intake low. Avoid cream, strong or aged cheeses such as blue cheese or any dairy products containing seeds, berries or strong spices.
Refined Grains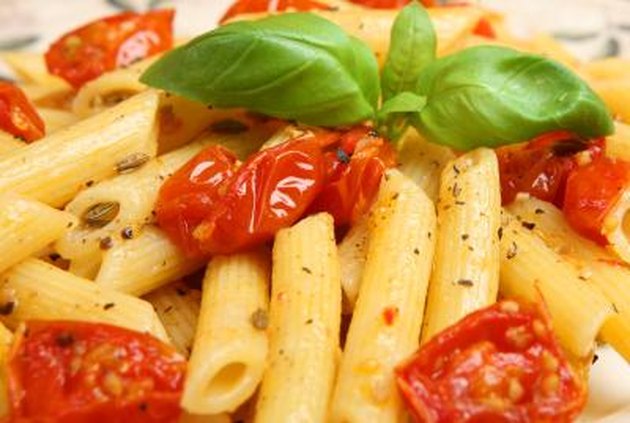 Have six to 11 servings of grains and grain products while you're on a bland diet. Avoid all whole grains -- including whole-wheat bread, brown rice and whole-grain pasta -- in favor of white rice, enriched pasta and bread and baked goods made from white flour. When cooking grains like rice, don't add any fat or butter. Choose plain white crackers that don't have any added seeds, refined cooked cereals like cream of rice and low-fiber breakfast cereals such as corn flakes.
Canned Fruits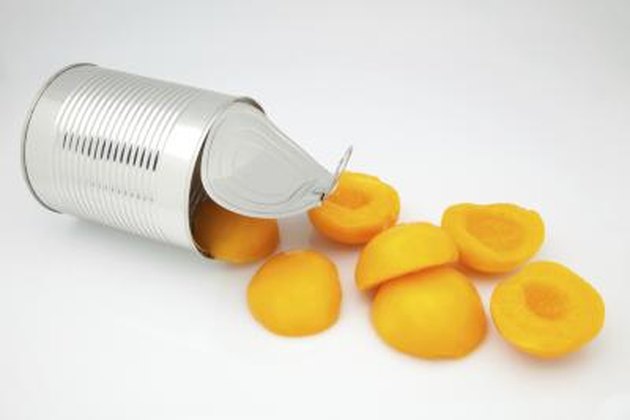 You're allowed two to four servings of fruit each day on a bland diet, though you should primarily consume canned or cooked fruit or fruit juices instead of fresh fruit. Steer clear of all types of dried fruit, berries and figs.
Cooked Veggies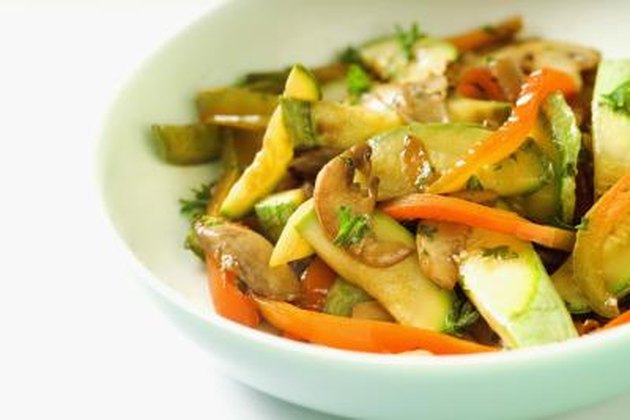 You should consume only cooked vegetables when you're following a bland diet, though you may be able to tolerate some raw lettuce. Plan on three to five servings daily. Do not eat vegetables that may cause you to develop intestinal gas, including cabbage, brussels sprouts, turnips, broccoli, onions, cauliflower or any others that have previously caused digestive problems for you. You may also have vegetable juices, but avoid brands that contain strong spices.
Condiments in Moderation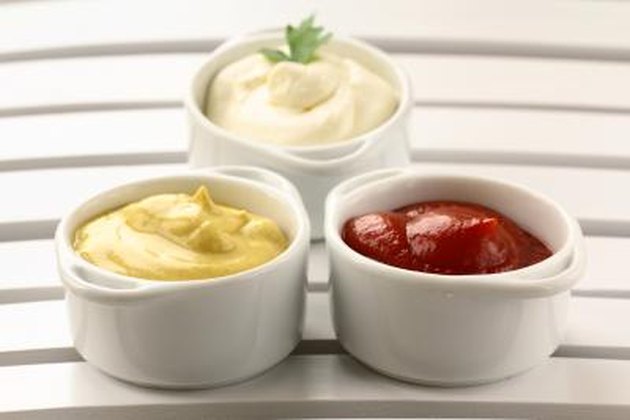 You may use mild salad dressings, vinegar, ketchup, mustard, syrup and oils like olive oil in moderation on a bland diet, but avoid any that may contain strong seasonings like horseradish, chili peppers or garlic. Salt and pepper are allowed, as are any mild herbs used for flavoring your food.
Noncaffeinated Beverages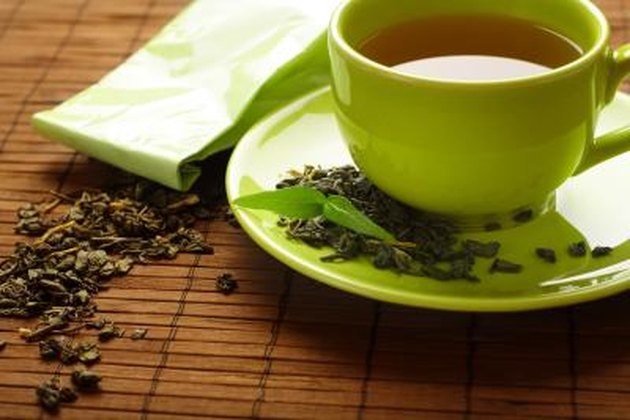 People on a bland diet can drink herbal tea but should not consume anything with caffeine, including black tea, coffee or soda. All forms of alcohol are not permitted.