Many people have "floaters" that pass across their vision periodically. In most cases, floaters do not disrupt vision, but some people may have one or more large floaters that can cause blurriness or block portions of your vision. Doctors can remove floaters, but the procedure has many risks, which makes doctors reluctant to perform the surgery unless your vision is severely disrupted. As a result, some people turn to herbal supplements to help prevent floaters.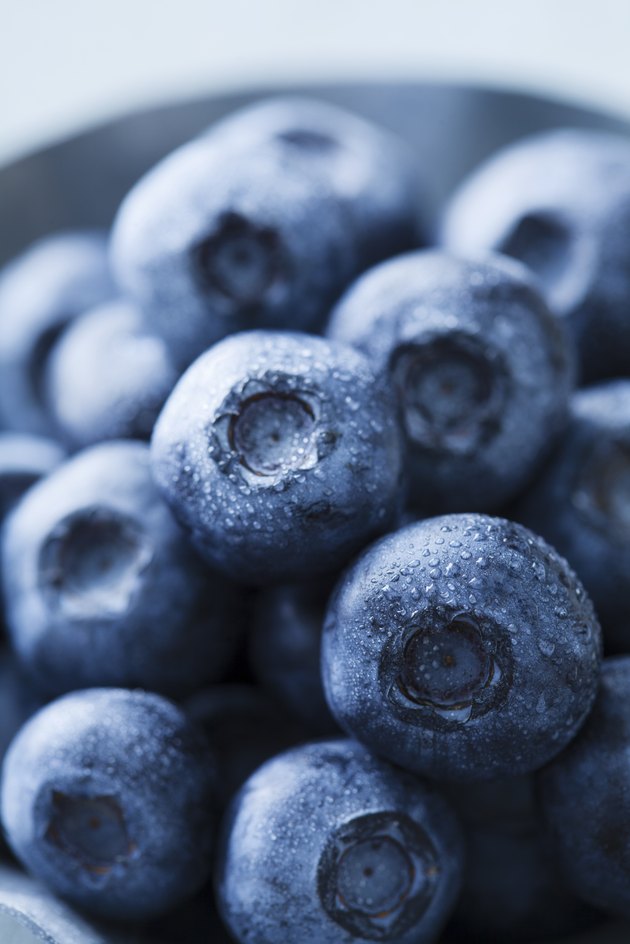 Causes
The back of your eye contains vitreous, a thick, fibrous substance with a gel-like consistency. As you age, the fibers that make up the vitreous may clump together, and when these clumps move, they may appear as black spots in your vision. Another cause for floaters is a retinal tear. The retina is the lining of the back of your eye, and the vitreous fibers link with the retinal tissue. If the vitreous tugs on the retina, this may result in a tear. The piece of tissue may appear as a floater, and if the tear results in bleeding, the blood may cause black spots in your vision.
Bilberry
Bilberry extract comes from the bilberry fruit, a berry similar to the North American blueberry. This herbal extract may provide beneficial nutrients to the retina, helping to strengthen and protect the tissue from disease. This may also help protect the retina from tears that result from the vitreous pulling on the tissue. The antioxidants in bilberry may also help prevent the breakdown of the vitreous, reducing the risk for floaters. Researchers have not determined that bilberry will help prevent eye floaters, but if you and your doctor believe bilberry could provide protection, your doctor will determine your necessary dose.
Vitamins
In addition to bilberry, certain nutrients found in foods may help strengthen your retinal tissue and prevent the breakdown and aging of the vitreous. Vitamin C, found in foods such as oranges, strawberries and spinach, has antioxidant properties, as does vitamin E, found in many nuts and seeds, such as almonds, peanuts and sunflower seeds. Vitamin A may help strengthen the retina; food sources include carrots, cantaloupe, spinach and kale.
Considerations
Bilberry and other supplements cannot remove floaters, but the components of these supplements may help prevent floaters. If you suddenly have many new floaters or have a dark gray area in your vision, much like a "curtain" across your vision, you should contact your eye doctor immediately, since this could indicate a retinal detachment. Prompt treatment will help prevent permanent vision loss.