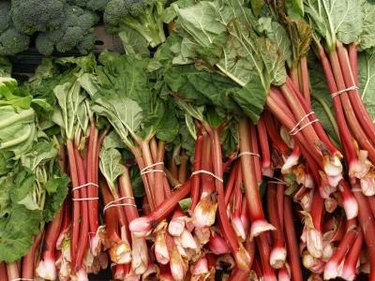 Gout is a type of arthritis in which excess uric acid crystals form in the joints, causing inflammation and pain. It often runs in families, and is especially prevalent in males over the age of 40, although women, usually after menopause, may be affected. Other causes of gout may include alcohol consumption, infection or metabolic syndrome. Side effects of gout include uric acid-based and calcium oxalate-based kidney stones. Avoiding or limiting fruits containing oxalate may help decrease oxalate-based kidney stone formation.
Fruits High in Oxalate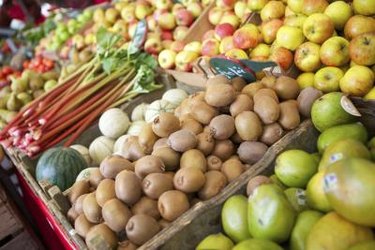 If you are predisposed to gout, there is a high likelihood that kidney stones may form, too, explains New York University. Kidney stones can form from either uric acid or calcium oxalate. Fruits do not cause uric acid formation but may cause the precipitation of calcium oxalate in the kidneys. Thus, maintaining low levels of oxalate in your diet may discourage calcium oxalate-based kidney stone formation. Check with your doctor to set the oxalate limit on your diet. High oxalate content is considered 26 to 99 milligrams per serving. Fruits high in oxalate include rhubarb; raw, stewed or dried figs; dried apricots; and kiwi fruit.
Fruits Moderate in Oxalate
The oxalate content of fruit may vary depending on its ripeness, the climate in which it is grown and the soil conditions. Fruits containing a moderate level of oxalate have between 10 to 25 milligrams of oxalate per serving. These fruits include mandarin oranges, mangoes, strawberries, oranges, prunes, fruit cocktail, lemons, blackberries and blueberries. New York University suggests eating calcium-rich foods that will bind the oxalate, which will then cause it to be passed in the stool.
Fruits Low in Oxalate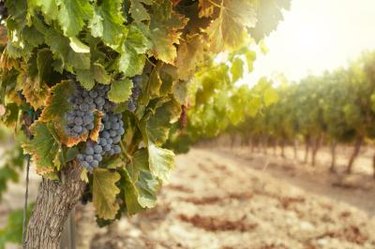 Fruits containing any level of oxalate may lead to kidney stones if you have gout. Advice from your rheumatologist and dietitian should be sought when selecting a diet that is best for your condition. Fruits that carry a low amount of oxalate, between 5 and 10 mg per serving, include apples, cranberries, fresh or canned apricots, grapefruits, melons, red and green grapes, cherries, peaches, pineapples, plums and watermelons.
Is this an emergency? If you are experiencing serious medical symptoms, please see the National Library of Medicine's list of signs you need emergency medical attention or call 911.