Coumadin is a brand name for warfarin, a medication that prevents the development and growth of potentially harmful blood clots. Coumadin may help lower your risk of heart attack or stroke by inhibiting production of blood coagulation proteins, which require vitamin K. While you're on Coumadin, you should carefully monitor your vitamin K intake, as too much can lower Coumadin's effectiveness. But don't avoid all foods high in vitamin K. Men still need about 120 micrograms daily, while women should have 90 micrograms. Ask your doctor for help planning your diet while you're taking Coumadin.
Get Your Greens, But Not Too Many
According to the National Institutes of Health, dark-green leafy vegetables such as kale, mustard greens, collard greens, Swiss chard, spinach and turnip greens are some of the richest natural sources of vitamin K. A 1-cup serving of cooked kale contains over 1,000 micrograms of vitamin K, while cooked spinach has more than 800 micrograms per cup. While you are taking Coumadin, limit your consumption of cooked leafy greens to no more than a single 1/2-cup serving per day.
Limit Your Intake of Raw Lettuce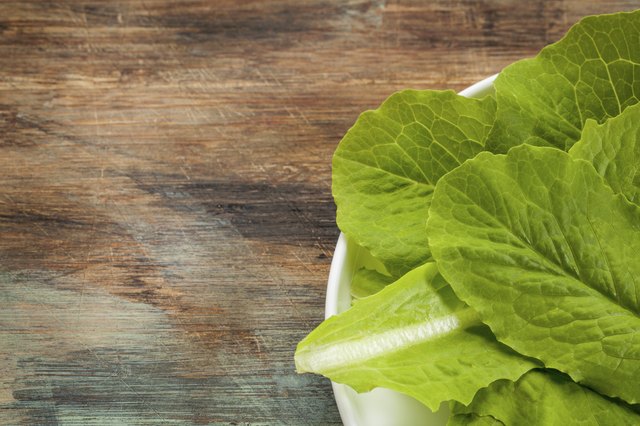 Raw lettuces such as endive, green-leaf lettuce and romaine don't contain as much vitamin K as cooked leafy greens, but you should still eat them in moderation if you're taking Coumadin. Each cup of shredded endive contains 116 micrograms of vitamin K, and the same serving size of raw green-leaf lettuce has 71 micrograms. While you are using Coumadin, have no more than 3 total cups of raw greens, including raw spinach leaves, a day.
Watch Out for Cruciferous Veggies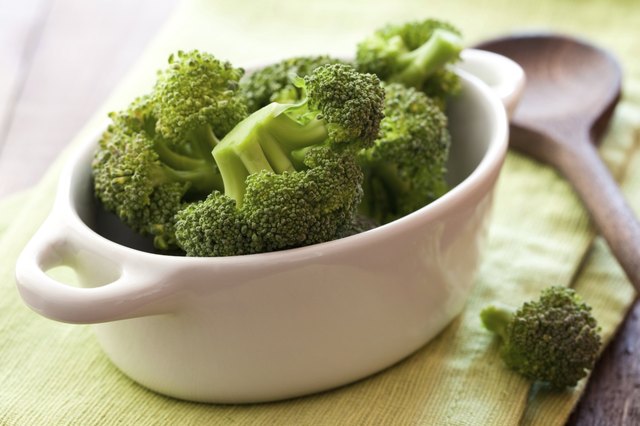 Cabbage, Brussels sprouts and broccoli all belong to the Brassica family of cruciferous vegetables. A high intake of these vegetables is linked to a decreased risk of cancer, but you should limit your consumption of them while taking Coumadin. A cup of cooked Brussels sprouts has 300 micrograms of vitamin K. Broccoli has 220 micrograms in every cooked cup, and cooked cabbage has over 160 micrograms per cup. Do not eat more than three combined servings of both cruciferous vegetables and raw lettuce greens each day.
Steer Clear of Green Apples and Prunes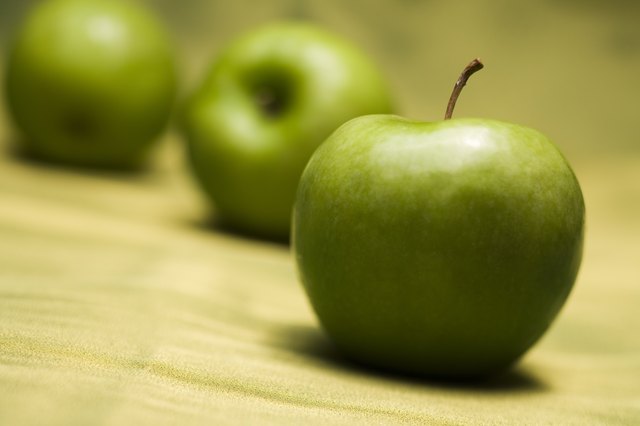 Most fruits are low in vitamin K and can be consumed freely if you're taking Coumadin. However, green apples and stewed prunes are considered to have a moderate concentration of vitamin K. One small green apple has approximately 60 micrograms of vitamin K, while a 1-cup serving of stewed prunes contains 65 micrograms. Whenever possible, choose fruits that are low in vitamin K, such as bananas, cantaloupe, oranges and grapefruit.