Warfarin, also known by the brand name Coumadin, is a medication prescribed to treat individuals at risk for blood clot formation. This drug decreases vitamin K activity, which then reduces your body's ability to quickly form blood clots. To ensure that you are on the correct dose of warfarin, your doctor will recommend monthly blood checks. The daily value for vitamin K is 80 micrograms, with most people averaging between 70 to 80 micrograms per day. Because this drug interferes with vitamin K action, being consistent with the daily amount in your diet will help ensure that the warfarin is working properly.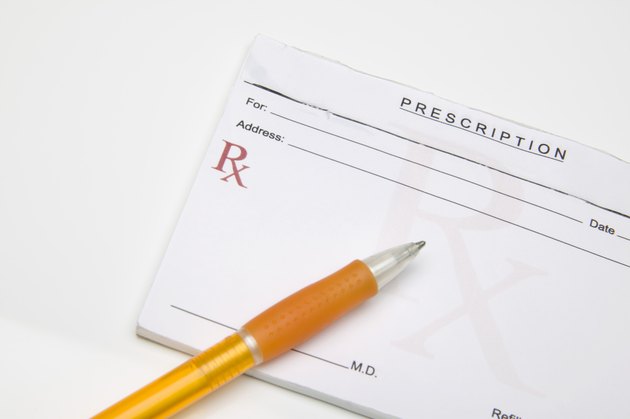 Protein Sources to Consume
Meat contains very little vitamin K. Choose a variety of meat for protein in your diet; include eggs, chicken, fish, turkey, ham and beef. Wild game, like duck or venison, can also be consumed when on warfarin. Nuts and legumes provide you with a good source of dietary protein. Most are low in vitamin K, with the exception of cashews, hazelnuts and pistachios, which are moderate sources of this nutrient.
Carbohydrates: Dairy, Starches and Fruit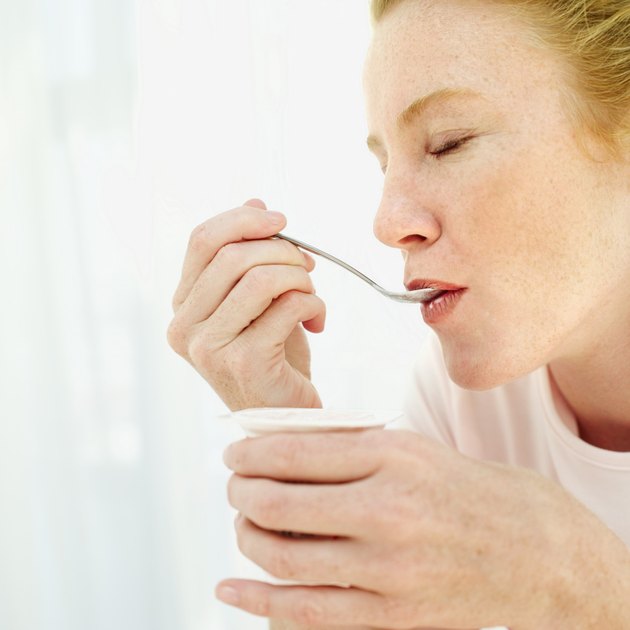 Dairy, grains and fruit are all carbohydrate sources in your diet. Milk, cheese, yogurt and ice cream are all good choices to eat while on warfarin. Grains can also be incorporated into your diet without having to worry about eating too much vitamin K. Incorporate bread, cereal, rice, pasta and oatmeal as part of a healthy diet. Other than grapes and blueberries, which are considered moderate in vitamin K, fruit is a good selection as a snack or at a meal and a low vitamin K source.
Vegetables to Monitor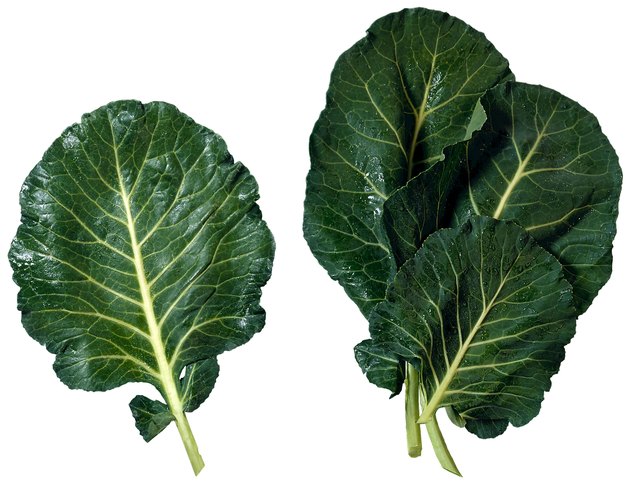 Vegetables vary in vitamin K content from low to high. When selecting vegetables while on warfarin, remember that you need to be consistent with dietary vitamin K. High sources of vitamin K are many of the leafy greens such as collard greens, kale, parsley, spinach, Swiss chard and turnip greens. Brussels sprouts and green onions are also high in vitamin K. If you do not eat these foods daily, it is important to limit intake of them, according to the National Institutes of Health. Lower vitamin K selections include corn, cucumbers, eggplant, mushrooms, potatoes and zucchini.
Fluids to Drink and Avoid
Juice, coffee, tea, water, milk and cola are all fluids that can be consumed when you are taking warfarin. Wine and alcohol are also low in vitamin K, but check with your doctor before drinking them with warfarin. More than three drinks per day is not recommended because the effect of the drug is altered.
Additional Dietary Concerns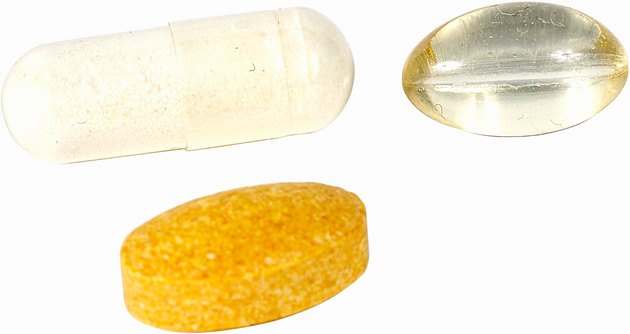 While taking warfarin, fats and oils, oral nutritional supplements and dietary supplements, and herbs should be monitored. Olive oil and margarine are both high sources of vitamin K but can be incorporated in your diet in moderation. Oral nutritional supplements contain vitamin K as part of added vitamins but can be included if you routinely eat the same amount daily. Herbs and dietary supplements should be avoided while on warfarin, unless doctor-approved, due to uncertainty about effects or potential to alter blood work results.