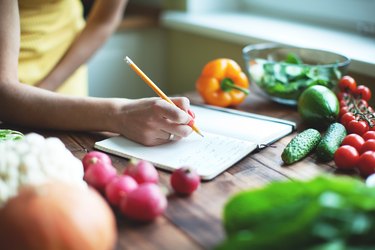 LIVESTRONG.com may earn compensation through affiliate links in this story. Learn more about our affiliate and product review process
here
.
Between Monday and Friday, scurrying to get supper on the table seems like Mission Impossible. But there's a simple solution that may even crown you a weeknight hero: Meal planning.
Taking the time on the weekend to choose healthy and satisfying recipes, check what's already in your kitchen and then shop for the rest is worth it: Imagine a world in which you never have to ask "What should we do for dinner?" again. It's beautiful, no? You'll also be less likely to cave in to takeout, which means you increase your odds of adhering to your healthy-eating goals.
We've put together everything you need to navigate meal planning from start to finish, even if you're on a specific diet plan or strict budget. Once you get the hang of it, you'll wonder why you didn't get into the habit sooner.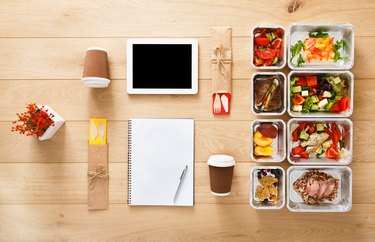 When you're creating your very first meal plan, the best place to start is deceptively simple: Just think about what you (and your family, if you're cooking for them) like to eat. Next, make a list of favorite recipes and plug them into the weekly calendar where they feel most appropriate. From there, ask yourself:
Which recipes will everyone want to eat and when?
How many meals do I need?
How much time do I have to cook?
What do I need from the grocery store to start prepping these meals?
Make it even less complicated by repeating meals every few days, because who has the mental energy to whip up a different dish three times a day?
Meal Planning Made Affordable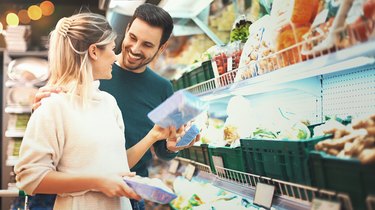 Get this: Ordering delivery is ‌five times‌ more expensive than cooking at home. Because you want to eat a wholesome diet without going over budget, we did the legwork and rounded out seven days' worth of affordable healthy breakfasts, lunches and dinners. And if you're craving a nibble in between meals, our expert-recommended snacks cost less than five bucks and last for days.
How to Meal Plan for the Mediterranean Diet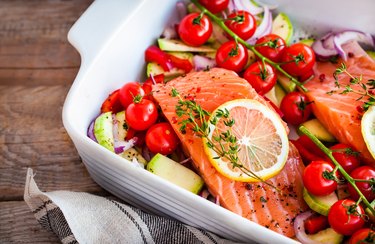 Inspired by the traditional cuisine of countries along the Mediterranean Sea, this diet focuses on healthy fats, seafood, whole grains, produce and legumes — and even allows for a glass of red wine to end the night.
Because it does feature some pretty pricey (albeit super nutritious) foods, a grocery list for the Mediterranean diet can seem like a budget-buster at first glance. But that's where strategic meal planning can make all the difference: Shopping for in-season fruits and vegetables and buying bulk packs of salmon (or canned fish) and nuts can help you save big at the checkout counter.
‌Try this easy seven-day plan that's loaded with heart-healthy ingredients.‌
A Healthy Keto Diet Meal Plan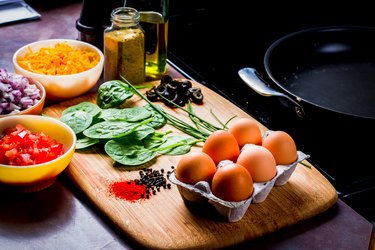 You've heard all about the keto diet — but meal planning for this low-carb, moderate-protein, high-fat regimen is a must. If you dive in cold turkey and fail to plan, you might reach for any snack in sight when hunger hits. And that means you could get kicked out of ketosis, the state in which you burn body fat instead of carbs for fuel.
But you can't just gorge on bacon and butter, either: Filling your plate with wholesome foods will help you avoid nutritional deficiencies, digestive woes and ensure your keto journey is a successful one.
Sticking to 1,500 Calories a Day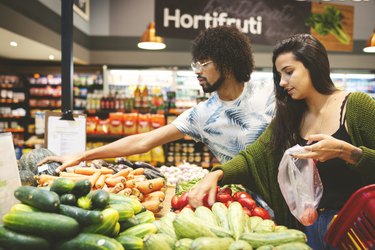 If you're ready to lose weight but not keen on slashing your calorie intake too drastically, a 1,500-calorie plan is a healthy and effective place to start. The secret sauce to sticking to a calorie-restricted diet is incorporating more high-volume, low-calorie foods, such as soups, salads, vegetables and fruits, as well as drinking plenty of water, Malina Malkani, RDN, spokesperson for the Academy of Nutrition and Dietetics and creator of the Wholitarian Lifestyle, tells LIVESTRONG.com.
‌Our 1,500-calorie meal plan features egg burritos for breakfast and an irresistible lasagna for supper that spurs weight loss.‌
A 1,200-Calorie Plan That Won't Make You Hangry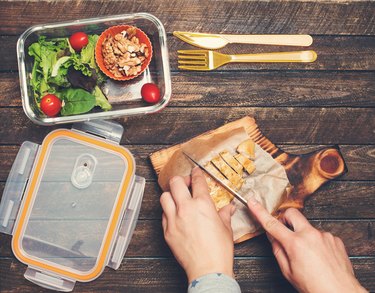 To ultimately move the needle on the scale, you'll have to cut back on calories. And while paring down your daily intake to just 1,200 calories can help you drop pounds quickly, it could potentially leave you weak and hungry if you're unprepared.
The key to doing a 1,200-calorie diet right is jam-packing your meals with a colorful array of fiber-rich produce, lean meats and healthy fats that will keep you full for hours. Take it a step further by avoiding those empty calories that sneak their way into your day, like the teaspoon of sugar in that morning latte or the willpower-challenging doughnuts in the break room.