Pushups are a go-to exercise for a strong chest and upper body, working your pectoral muscles along with your triceps and shoulders. However, the exercise does not directly affect your breasts. Perform pushups for the muscle-toning effects and health benefits like stronger bones, easier weight management and increased "feel-good" endorphins, but not to lift your bosom.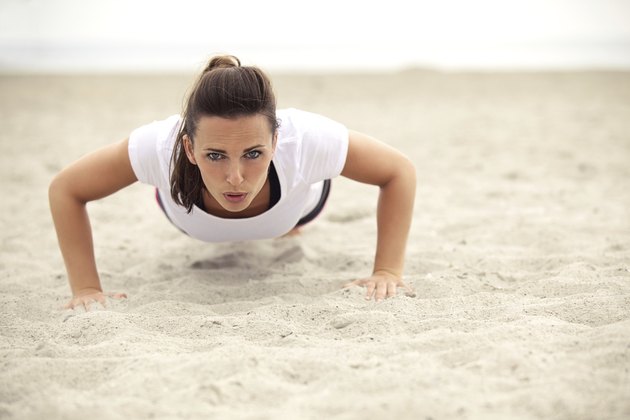 Pushups and Your Chest
Pushups are effective for toning the muscles behind your breasts. What pushups won't do, however, is shape your breast tissue, which comprises ligaments, glands and fat. As these ligaments lose elasticity, your breasts begin to sag. This happens to all women to some extent, and there is no way to truly beat the clock. No exercise move, lotion or potion will reverse the aging process in the breasts, and even surgery does not provide a permanent solution, according to Columbia Health.