A mile — 5,280 feet — seems like a substantial distance. Running that far every day should do something for you, like shrink your waistline.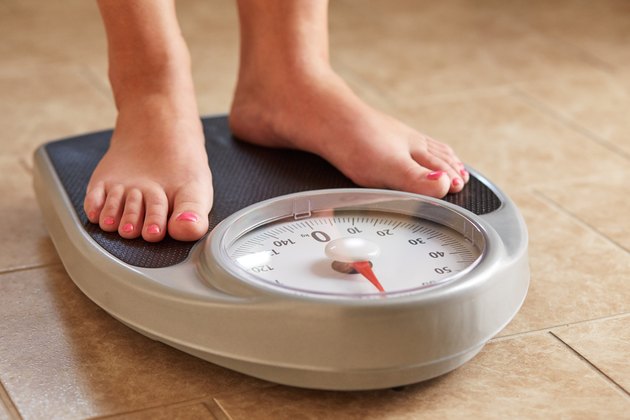 It's true that running effectively burns calories, which of course helps with weight loss. However, it's going to take a lot more than a 1-mile run daily to make substantial changes in your physique.
A 1-mile run every day, for 30, or even 31 days, will not even lead to a weight loss of 1 pound per month. To make your run effective in helping you lose weight, you'll have to plan on going substantially farther, as well as revise your diet.
Calories and Weight Loss
To lose 1 pound you must burn 3,500 calories more than you take in from food and drink. Running does help you create this deficit, but 1 mile — whether you're running it fast or slow — burns about 100 calories. This number goes up or down marginally with your size (you burn more calories the larger you are) and intensity (due to metabolic afterburn.)
If you then do the math — 100 calories lost per day for 30 days — you'll calculate about 3,000 calories burned. That's less than 1 pound lost.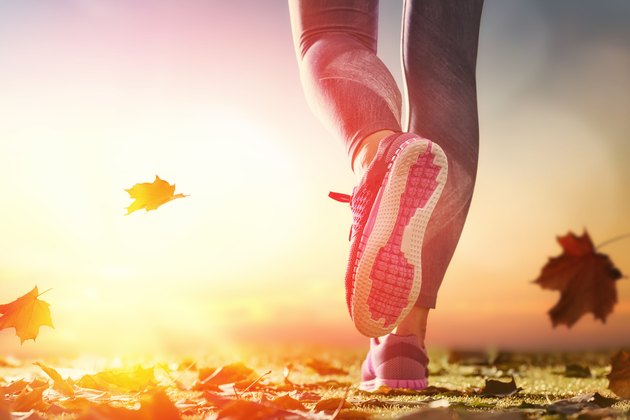 What It Takes
You'll need to pound the pavement for more than a mile to lose any substantial weight. For the average person, running a mile usually takes between 8 and 12 minutes. The amount of exercise time required to lose weight is more like 45 to 60 minutes on most days.
Therefore, if you want to rely on exercise alone to lose weight, it'll require more like 4 to 6 miles on most days to achieve your goals. That's a lot of running. Consider using running as just one way of burning calories, and vary your workouts using cycling, swimming, rowing machines or fitness classes.
Cross training through various activities puts less wear and tear on your joints and engages different muscles at each effort. This keeps your body guessing, so you don't become overly efficient. Plus, it protects you from injury.
What You Eat Matters
While exercise has a cascade of benefits — such as improved respiratory and cardiovascular systems, stronger muscles and denser bones — it's not always the No. 1 way to lose weight.
A study published in Obesity in 2012 found that exercise, in combination with dietary modifications, proved to be the best way to lose weight. The 399 women who completed the study were divided into groups: those who created a caloric deficit of 500 to 1,000 calories per day; women who exercised 45 minutes, five times per week; and those who underwent both the cardiovascular exercise and the calorie deficit.
After 1 year, 60 percent of the women who used the combined strategy lost more than 10 percent of their body weight. Just 42 percent of the women who used diet alone lost this amount, while a meager 3 percent of the exercise-only group achieved notable weight loss.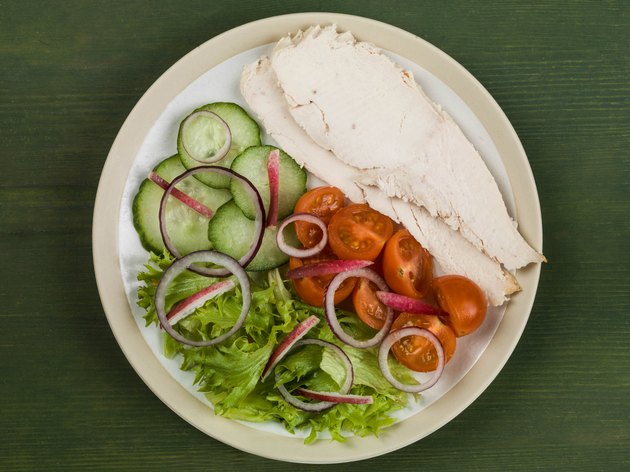 Put this study's conclusion into practice: Eat smaller portions, choose healthier foods and exercise more than 1 mile of running per day to drop weight. Go for a palm-sized serving of protein at meals and choose quality versions, such as fish, eggs, lean beef and chicken breast. Combine it with a 1/2 cup or so of whole grains — oatmeal, brown rice or barley — and a generous 2 cups of leafy greens.