Gastroparesis is a condition in which food is delayed in emptying from your stomach into your small intestine. According to a 2008 article in "The Medscape Journal of Medicine," 4 percent of the United States population experiences symptoms of gastroparesis, which include nausea, vomiting, abdominal pain and bloating, weight loss, acid reflux and early satiety. Uncontrolled blood sugar with diabetes is often the cause of gastroparesis but intestinal surgery, Parkinson's disease, multiple sclerosis and other unknown causes contribute to the development of this condition. Treatment involves medication to stimulate stomach emptying and a diet that helps manage gastroparesis symptoms.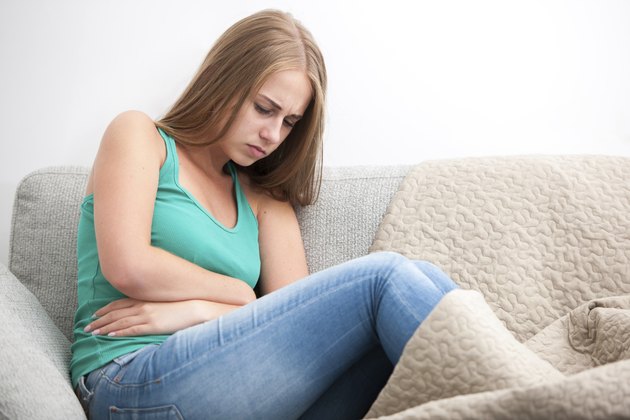 Meal Patterns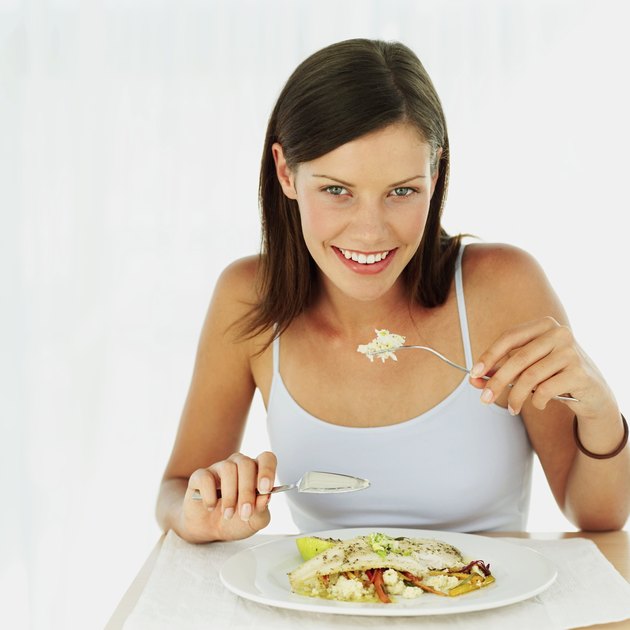 With slow stomach emptying, the amount of food you eat during a meal can trigger gastroparesis symptoms if you are not careful. Eat a balanced diet, broken down into six small meals throughout the day. Sitting up at meals and walking between meals will also help with digestion and increase your appetite for the next meal. If weight loss or maintenance is a concern, be sure you are eating enough or consider adding additional small meals during the day.
Low-Fat Foods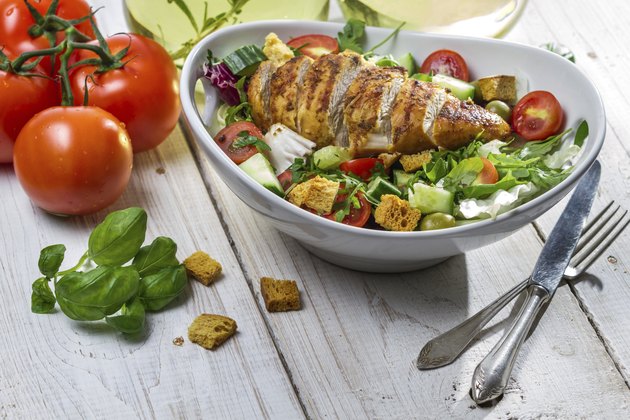 The amount of fat in your meals can further delay stomach emptying. Low-fat meals are recommended for better tolerance. Meat is a good source of protein, but can be high in fat. Choose lean cuts and remove any visible fat during meal preparation. Poultry, lean ground beef, fish and eggs are good diet choices. Milk, yogurt and cheese are rich in protein, calcium and vitamin D, but can also be high in fat. Pick low-fat versions for easier digestion. Added butter, margarine, sour cream, oils and salad dressings can contribute a lot of fat to your diet. Use this group sparingly and instead flavor foods with natural herbs and seasonings.
Dietary Fiber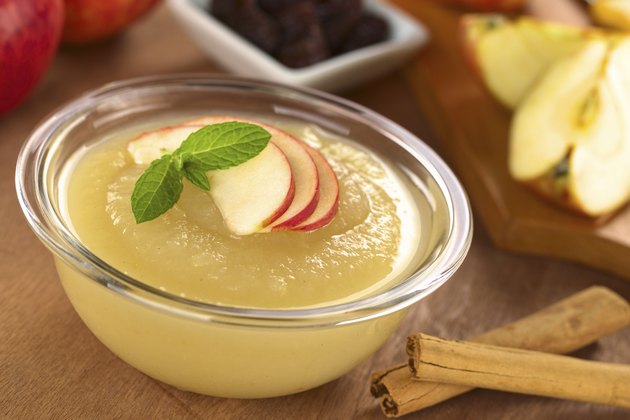 While fiber is important for bowel health, a high fiber diet may exacerbate gastroparesis symptoms. Low fiber foods are better tolerated. Stick with white bread, rice and pasta. Read cereal labels and choose low fiber versions. Fruits and vegetables can be included in your diet, but stick with low fiber choices such as applesauce, canned peaches, tangerines, skinned potatoes, zucchini, lettuce and celery. Once your gastroparesis symptoms improve, you may incorporate more fiber foods in your diet with caution. Start with very small amounts to determine if you are able to tolerate any of these foods.
Carbohydrates and Concentrated Sweets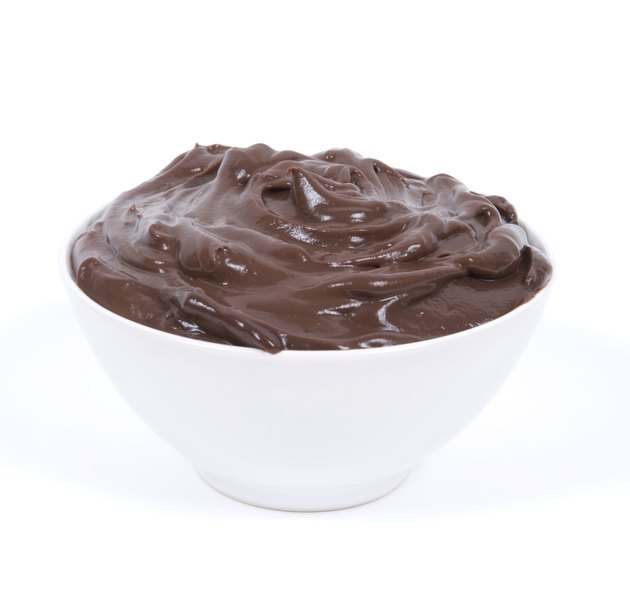 Managing your blood sugar level and being aware of the carbohydrates in your diet is important if diabetes is the cause of your gastroparesis. Carbohydrate sources include breads and grains, fruit and fruit juices, dairy, vegetables, sweets and desserts and some beverages. Be consistent with the amount of carbohydrates you are eating and the timing of your meals. Reading labels is helpful to identify the serving size and carbohydrate amount in your foods. Avoid a lot of sweets and desserts with added sugar and fat like cake, cookies and brownies. Instead choose low-fat cake or pudding which can help control your intake of sugar and fat.