Gastric emptying occurs when the stomach contracts to empty partially digested contents into your small intestine. From there, food moves on down your intestinal tract. Damage to your vagus nerve, which controls these wave-like contractions, causes gastroparesis, or "stomach paralysis," whereby the stomach takes too long to empty. However, there are certain foods and food types you can eat to speed up gastric emptying.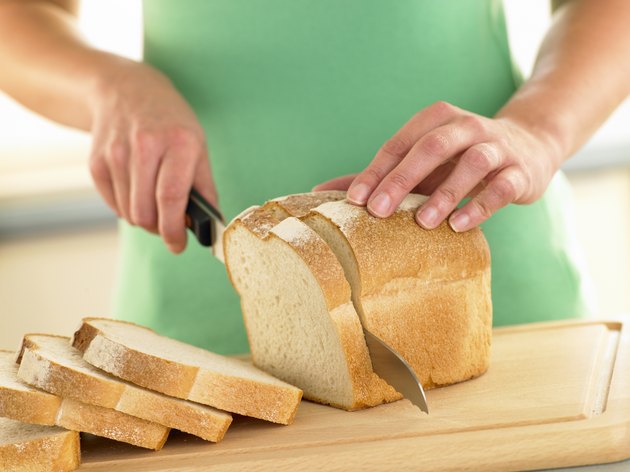 Low-Fat Foods
Fat naturally slows down digestion so if you have problems with gastric emptying you should consume low-fat foods. Fatty foods can also aggravate the symptoms of gastroparesis, which include nausea, vomiting, bloating, cramps and early satiety, according to the National Institute of Diabetes and Digestive and Kidney Diseases.
Low-Fiber Foods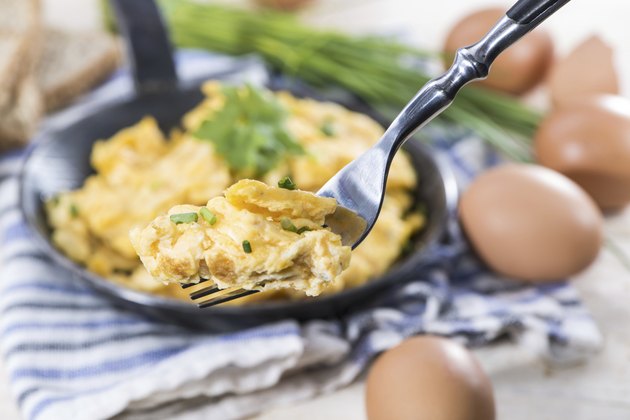 Your body does not digest fiber, which is in fruits, vegetables and grains. The indigestible parts can remain in the stomach for a long time and possibly form bezoars, which are masses that get trapped in the stomach, which slows gastric emptying. The Gastroparesis and Dysmotility Foundation recommends limiting fiber to 10 to 15 grams per day, spread out over several meals. Low fiber choices include foods like enriched white bread and rice, plain pasta, raw fruits without the skin, juices without the pulp, well-cooked fruits and vegetables, tender meats and fish, eggs, creamy peanut butter and dairy products.
Liquid and Pureed Foods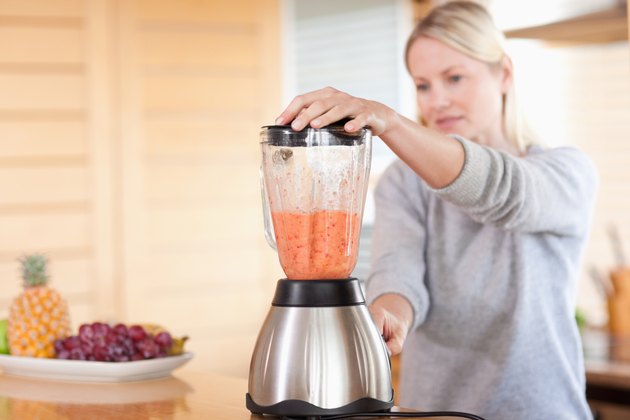 Liquids speed up gastric emptying because they require less work by your stomach than solid foods and usually leave your stomach quickly due to gravity. Pureed foods become liquid as they move through the digestive tract, mixing with stomach juices and saliva and as such, are usually more easily tolerated than solids. You can puree most foods by adding liquids to ensure a proper consistency.
Food Volume
The volume of the meal may make a difference in the rate of stomach emptying. A large meal takes longer to empty. It is, therefore, advantageous to decrease the volume of meals and instead, eat more often. Consume 4 to 6 small, frequent meals throughout the course of the day to aid in gastric emptying.