You may have some idea that mayonnaise is not exactly a healthy condiment, but you may not be aware of just how high in fat and other harmful dietary elements it really is. Fortunately, if the prospect of eliminating mayonnaise from your diet completely appalls you, you can find reduced-fat varieties that are at least somewhat less unhealthy for you. Whatever type of mayonnaise you eat, however, you should limit your intake as much as possible.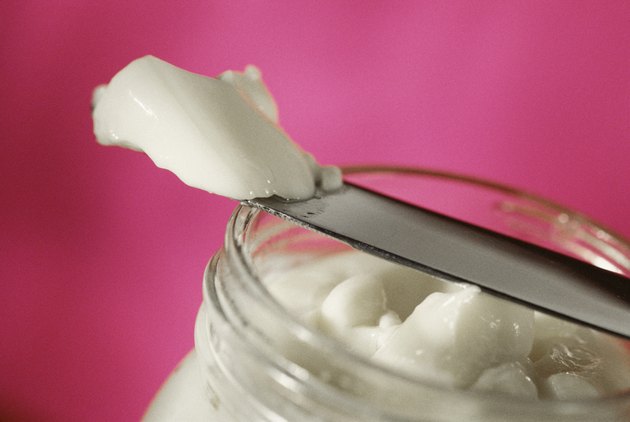 Calories
One tablespoon of typical mayonnaise contains about 90 calories. That is roughly 4.5 percent of your daily recommended caloric intake in a single tablespoon. It can be easy to forget to factor into your diet calories like those from mayonnaise and similar foods. So, individuals who eat mayonnaise regularly may find themselves dramatically overshooting their daily caloric recommendation without realizing it, which can lead to weight gain and even obesity.
Fat
Each tablespoon of mayonnaise contains 10 g of total fat, which is 15.4 percent of your daily recommended intake, and 1.5 g of saturated fat, which is 7.5 percent of your daily recommended intake. Although limited fat consumption is acceptable for active individuals, many people regularly consume far more fat than is healthy -- particularly saturated fat. According to the Harvard School of Public Health, eating too much saturated fat can drastically increase your risk of developing harmful health conditions, such as heart disease.
Cholesterol
A tablespoon of mayonnaise contains 5 mg of cholesterol, which is about 1.7 percent of your daily recommended cholesterol intake. According to the Centers for Disease control, excess cholesterol intake can lead to buildups in your arteries. This can also potentially lead to heart disease, stroke, and similar health problems.
Sodium
Each tablespoon of mayonnaise contains 90 milligrams of sodium -- that is 3.8 percent of your recommended daily intake. According to the University of Maryland Medical Center, your body needs some sodium to help keep systems like your nerves and muscles functioning, but most people include far too much sodium in their diets; this can lead excessively high blood pressure and similar complications.