An 800-calorie-per-day diet plan is referred to as a very low-calorie diet, or VLCD. This is a physician-supervised dieting approach designed to help severely overweight or obese individuals and other groups needing to lose weight fast. The U.S. Department of Health and Human Services stresses that VLCDs are not for everyone, so consult your doctor before starting this type of weight-loss diet.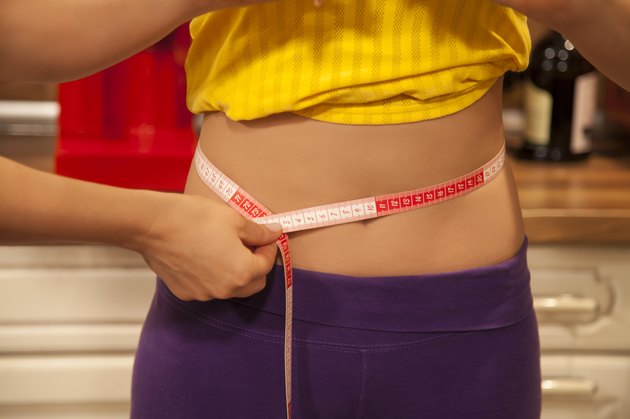 Weight Loss
According to the Weight-control Information Network, or WIN, a division of the National Institutes of Health, people with a body mass index of greater than 30 may be eligible for an 800-calorie diet plan. Patients with medical conditions resulting from obesity may also be eligible. A VLCD plan greatly restricts your food choices and is monitored closely by your doctor. Done correctly, it can lead to 3 to 5 lbs. of weight loss per week.
Foods
The foods included in an 800-calorie diet plan are often limited to liquids and meal replacement products, such as shakes or bars. Some physicians may recommend an increased consumption of protein-rich foods, such as fish and chicken, which can help promote satiety and the preservation of lean muscle mass. The meal replacement foods are often those that are prescribed by doctors rather than the over-the-counter meal replacements you'd find at any health and fitness store.
Safety
Negative side effects are associated with an 800-calorie diet, but most are considered minor. These may include fatigue, nausea, diarrhea or constipation. These symptoms are common in the first four to 16 weeks of starting a VLCD. You may also experience an increase in blood pressure and cholesterol levels caused by rapid weight loss. Your doctor will monitor these levels on a biweekly basis, if not more frequently, to ensure your safety.
Weight-loss Potential
Losing 3 to 5 lbs. per week is a substantial amount of weight. According to WIN, the average total weight loss on a VLCD plan is 44 lbs. after just 12 weeks. Most of this weight is lost during the first three to six months. Very low-calorie diets are not long-term dieting solutions, although the length of time recommended by a physician will vary on a case-by-case basis. The Weight-control Information Network states that studies have shown that VLCD participants maintain a 5-percent weight loss after four years if they stick to a low-calorie diet and exercise regularly.