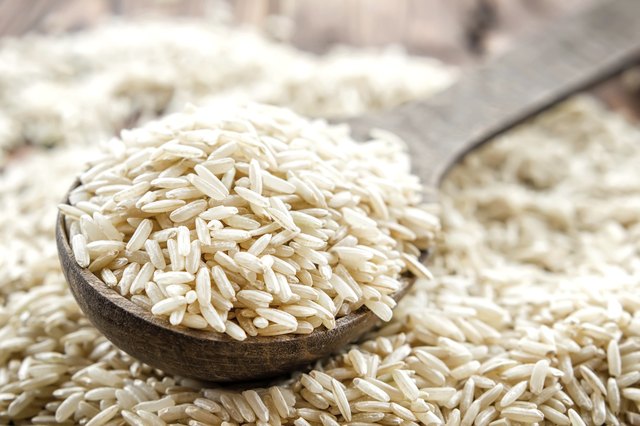 It's not rare to find bugs or rice weevil inside your rice packet. The bugs can get there in either of two ways. Sometimes they are already inside the packet when you buy it. This is common, as the bugs lay eggs in the crops, and when these are harvested, the eggs end up in the package. They're basically undetectable to the naked eye. After some time, the eggs hatch and you can see the bugs. You can also have bugs sneak into the package after you open it and store it at home.
Step 1
Check all the open packages of food in your pantry for bugs. They usually hide in grains such as rice, quinoa or buckwheat. You can sometimes find them in flour or pasta as well. Discard any package that contains bugs. Once they have infested one package, they cannot be safely eliminated and may contaminate other packages.
Step 2
Place rice into an airtight container as soon as you get home from the store. Make sure the container is perfectly dried, as humidity can attract bugs.
Step 3
Place the containers in the freezer for at least a week. This will kill any eggs or larvae already in the rice. If you have a home infestation of rice weevil, simply leave the container in the freezer permanently. If your house is clean and you're just trying to prevent the bugs from hatching, remove the container after a week. The low temperature should have killed all the bugs.