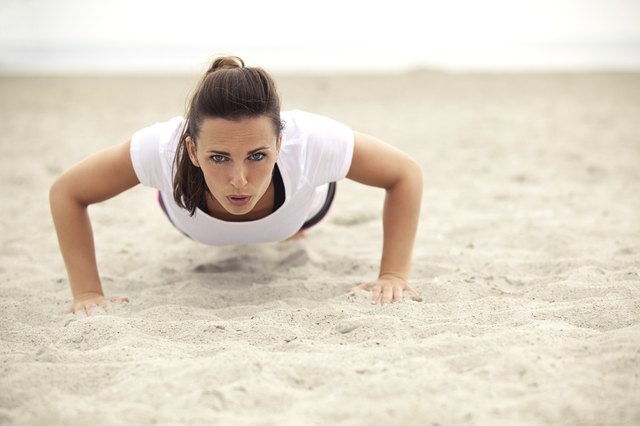 To maintain a healthy weight or to lose weight, pay attention to calories. Instead of only watching how many calories you consume, it is healthier and more effective to exercise as well, to burn some of those calories. Situps, pushups and curls are not performed for long periods of time, but they still burn a significant number of calories, especially when worked into a strength-training routine.
Calories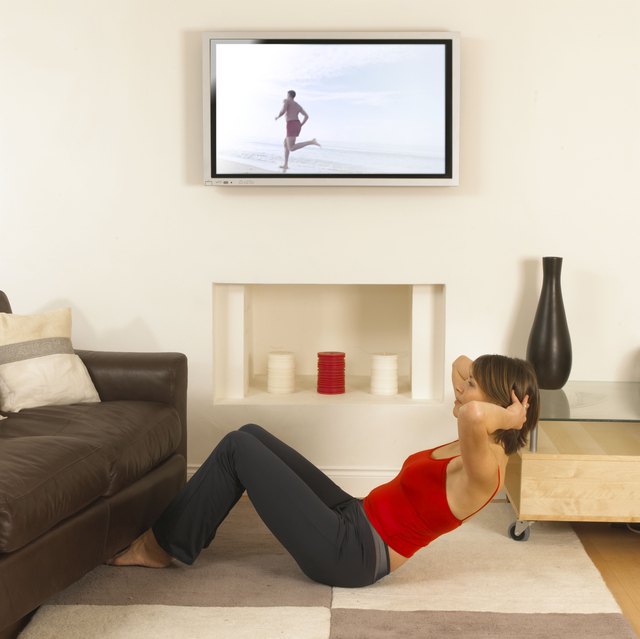 A 150-lb. person will burn about 48 calories by performing situps or pushups vigorously for only five minutes. If you only give a light or moderately intense effort, you will burn about 21 calories in the same amount of time. A bicep curl will help a 150-lb. person burn 18 calories when performed at a light or moderate intensity for five minutes. When performed more intensely, bicep curls burn 36 calories.
Factors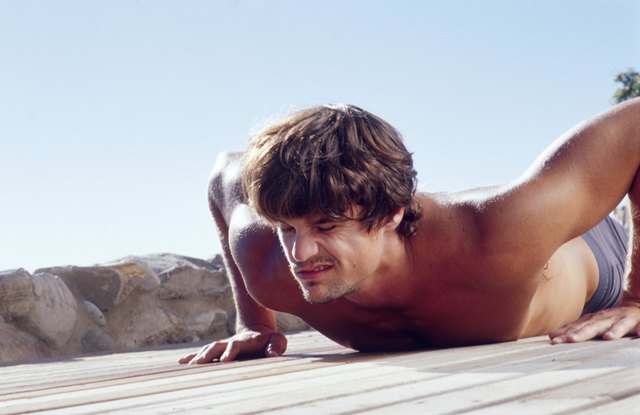 A number of factors are involved that affect how many calories you burn during an exercise. The amount of time you perform an exercise affects the number of calories burned. The intensity with which you perform the exercise plays a role, as the more intense the exercise is, the more calories you burn. How often you workout affects your calories burned overall. Finally, your weight affects how many calories you burn; you are likely to burn more calories if you weigh more. Therefore, it is best if you apply these factors to your specific situation.
Recommendations
The American College of Sports Medicine and the American Heart Association in conjunction recommend performing eight to 12 repetitions each of eight to 10 various strength-training exercises twice a week. In addition to strength training, you should engage in aerobic exercise. The recommendation for this is moderate aerobic exercise for 30 minutes five times a week or more intense exercise for 20 minutes three times a week.
Considerations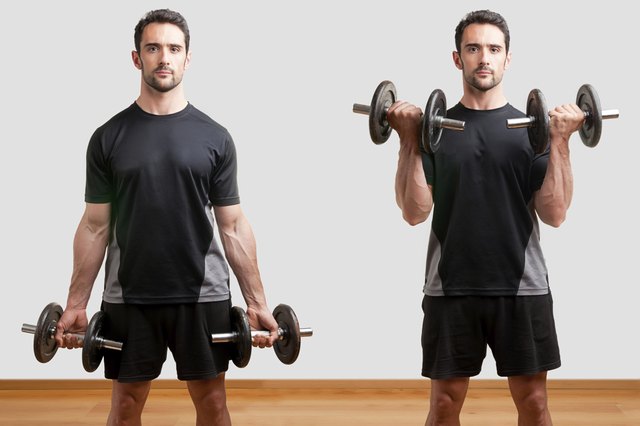 Situps, pushups and curls are forms of strength training. Strength-training exercises build muscle in your body, which helps your body burn more calories even when you are resting. It takes more energy for your body to take care of extra muscle because more calories are burned in muscle tissue than fat tissue.