Genital herpes (herpes simplex virus, or HSV) can be hard to diagnose because the symptoms are similar to those of other sexually transmitted diseases, or they may be too mild to notice. Many people infected with HSV never know they have the disease or they mistake it for a yeast infection, jock itch or other conditions. If you do suspect you have herpes, be sure to see a doctor. Here are some telltale signs: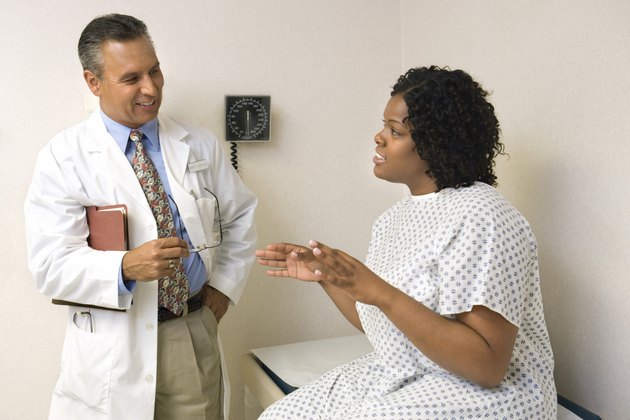 Skin Sensitivity, Pain or Itching
This usually occurs on one side of the body in the genital area. This symptom can begin within a few days or weeks from exposure.
Swollen Lymph Nodes and Flu-Like Symptoms
The initial outbreak of HSV is usually the worst occurrence of the disease. People can experience swollen lymph nodes in the groin area and flu-like symptoms such as headache, fever and muscle aches.
Small red bumps
Several days after the symptoms described above happen, red sores can appear that are often mistaken for pimples, ingrown hairs or insect bites. In men, the sores can appear on the scrotum, buttocks, penis, anus or thighs. In women, the sores can appear on the genitals, buttocks, vaginal area or anus.
Ulcers
The bumps eventually will rupture and may bleed or ooze. They will form scabs and heal after two to four weeks.
Painful urination
In men, sores can also form inside the urethra—the channel inside the penis that leads to the bladder. This may make urination painful.
Lack of urination
In women, urine retention (losing the ability to urinate) can be another sign of HSV infection. Be sure to see a doctor or go to the emergency room if this happens and your bladder pressure is becoming uncomfortable. Urine retention can lead to bladder and kidney problems if not addressed.
Recurrences
After clearing up, herpes sores can reappear when your immune system gets stressed. The good news is that symptoms during recurrence are usually milder and clear up in 2 to 12 days. Triggers for recurrences of herpes outbreaks can include:
-fatigue and sleep interruptions -menstruation -emotional or physical stress -illness -surgery -immune system suppression from medication -friction in the genital area from tight clothing or sexual intercourse
Proctitus
In men, the lining of the rectum can become inflamed from an HSV infection.
Meningitis
Rarely, the fluid surrounding a person's brain and spinal cord can become inflamed from HSV infection.
Positive tests
There are several tests for HSV, although it may take several rounds of testing for an accurate diagnosis. Physicians can take viral cultures, blood tests and polymerase chain reaction tests, which is a DNA test of tissue, spinal fluid or blood.