If you have underactive thyroid hormone, also known as hypothyroidism, your metabolism may be slower than it should be. This could lead to extreme fatigue, weight gain, constipation, headaches, menstrual irregularities in women, cold sensitivity and dry or coarse hair. Although hypothyroidism generally requires treatment with prescription medication, making proper dietary and lifestyle decisions helps you feel your best.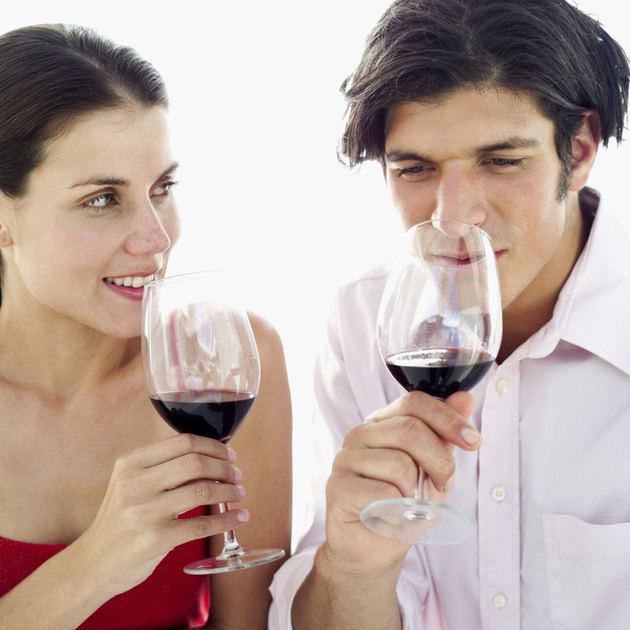 Iodine Considerations
Though most causes of hypothyroidism are not diet-related, getting too little iodine can lead to hypothyroidism that is often corrected by eating more iodine-rich foods. These include seaweed, seafood, fish, milk, yogurt, iodine-enriched breads and pastas, and eggs. Iodized salt and some multivitamin supplements also contain iodine. The recommended dietary allowance, or RDA, for iodine is 150 micrograms daily for men and women, 220 micrograms during pregnancy and 290 micrograms daily for breast-feeding women.
Other Important Nutrients
A 2012 issue of "Today's Dietitian" suggests getting adequate amounts of vitamin D, selenium and vitamin-12 when you have underactive thyroid. Vitamin D-rich foods include fish, yogurt and milk -- sunlight is also a good source of vitamin D. Selenium is present in Brazil nuts, fish, seafood, meat, poultry, eggs, bread and oatmeal. Examples of vitamin B-12-rich foods are dairy products, fish, clams and vitamin B-12-fortified breakfast cereals.
Alcohol Recommendations
If you have hypothyroidism and you're considering drinking alcohol, check with your doctor first. The University of Maryland Medical Center says that abstaining from alcohol can reduce symptoms of hypothyroidism. The American Association of Endocrine Surgeons notes that regular alcohol consumption can lead to liver disease -- which may alter how levothyroxine, a synthetic thyroid hormone often used to treat underactive thyroid, is metabolized in your body.
Bottom Line
The National Endocrine and Metabolic Diseases Information Services suggests people with hypothyroidism simply follow a well-balanced diet to meet their daily nutritional needs. This means eating variety of fruits, vegetables, whole grains, lean meats, seafood, eggs, poultry, low-fat dairy foods, legumes, nuts, seeds and plant-based oils. The University of Maryland Medical Center notes that soy products and iron supplements may interfere with thyroid hormone absorption -- so use caution when consuming these products.