Hypothyroidism is a chronic condition where the thyroid gland is underactive. People who suffer from hypothyroidism experience side effects such as fatigue, weight gain, dry skin and sensitivity to the cold. According to the Mayo Clinic, women over the age of 50 are most likely to experience hypothyroidism. While prescription medications, usually synthetic versions of thyroid hormones, are often used to treat hypothyroidism, you can also help reverse the effects through proper diet and exercise.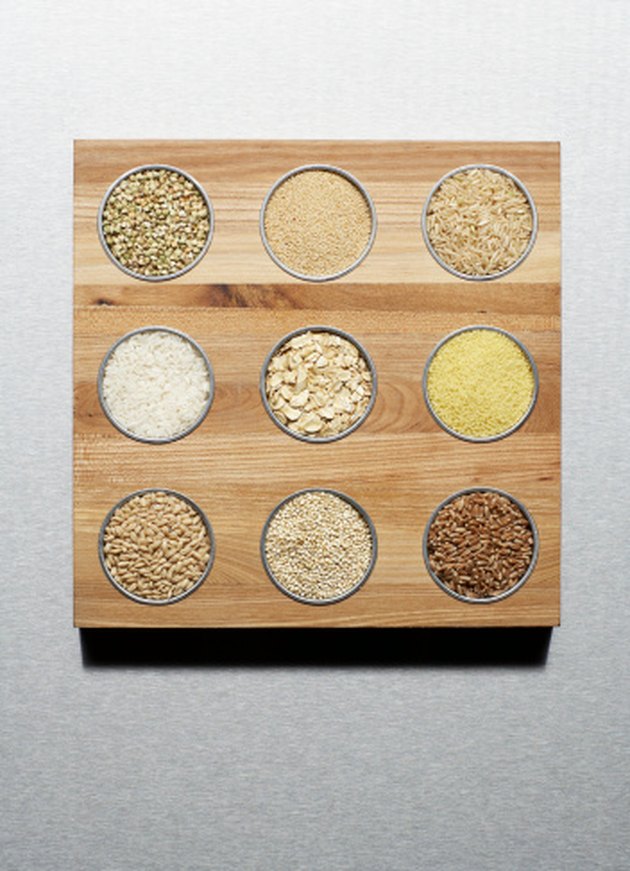 Step 1
Avoid soy products like tofu, soy beans and soy milk. The Mayo Clinic states that soy products, iron supplements and calcium supplements can interfere with levothyroxine, the most commonly-used medication for hypothyroidism. If you can't absorb the medication that your doctor has prescribed, it will not be able to effectively increase the function of your thyroid gland. It's also important to avoid foods that inhibit the production of the thyroid hormone. The cruciferous type of vegetables such as broccoli, cabbage and cauliflower reduce thyroid function, according to the University of Maryland Medical Center.
Step 2
Exercise at least a half an hour every day. Exercise helps to increase your metabolism and burn calories, which will prevent excess weight gain and also help to energize you. According to "Neuroendocrinology Letters," exercise increases blood flow and stimulates the thyroid hormone, especially at higher intensity levels of exercise. If you're not used to exercising, you can start slow and work your way up. Thirty minutes of walking, swimming or dancing is enough to get your heart pumping. You can also rent an exercise DVD from the library to do aerobics in the privacy of your own home.
Step 3
Eat plenty of whole grains and vegetables to obtain B-vitamins. The University of Maryland Medical Center explains that whole grains like brown rice, whole wheat bread, quinoa and whole wheat pasta, and vegetables like green beans and spinach contain a variety of B-vitamins and iron. These important nutrients help regulate metabolism, giving you more energy to exercise.
Step 4
Take omega-3 fatty acids and L-tyrosine supplements every day. The University of Maryland Medical Center recommends taking one to two caplets of fish oil or omega-3 fatty acids each day to reduce inflammation in the body and promote a healthy immune system. L-tyrosine actually helps the thyroid gland make the necessary thyroid hormone, so the university recommends taking 500 mg two to three times each day.
Things You'll Need
Exercise DVDs

Whole grains and vegetables

Omega-3 fatty acids

L-tyrosine