Losing a large amount of weight in a short amount of time in a healthy manner can be extremely difficult. Cast members on shows like "The Biggest Loser" are able to lose so much weight in a short amount of time because they are in a controlled environment. If you want to lose as much weight as possible in 2 days, you need to completely dedicate yourself to a strict diet and exercise plan. It is important to speak to your doctor before you start any type of new weight-loss routine.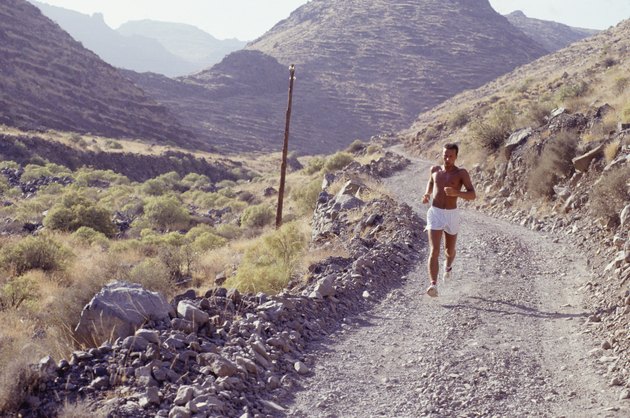 Step 1
Cut your calorie intake to 1000 to 1,500 calories per day. For 2 days, eat this low-calorie diet. This range can help you drop weight in a very short period of time. However, you should not dip below 1,000 calories for nutritional reasons.
Step 2
Eat foods low in calories but high in nutritional value. Your low-calorie diet for 2 days should be made up of mostly vegetables and lean proteins, like skinless chicken, fish and turkey breast. Whole grains, nonfat dairy and fruit for snacks should also be consumed.
Step 3
Drink only water. Beverages can add a lot of calories to your diet and should be replaced by eight to 10 glasses of water per day.
Step 4
Spend 2 hours per day engaging in cardio exercise if you want to burn a lot of calories and drop weight in 2 days. You can split the 2 hours into two 1-hour intervals. Your cardio workouts should involve activities that burn a lot of calories, like running, cycling, racquetball and step aerobics.
Step 5
Participate in an hour of strength training. The first day, you will want to use resistance machines that work the upper body. On the second day, use resistance machines that work the lower body.