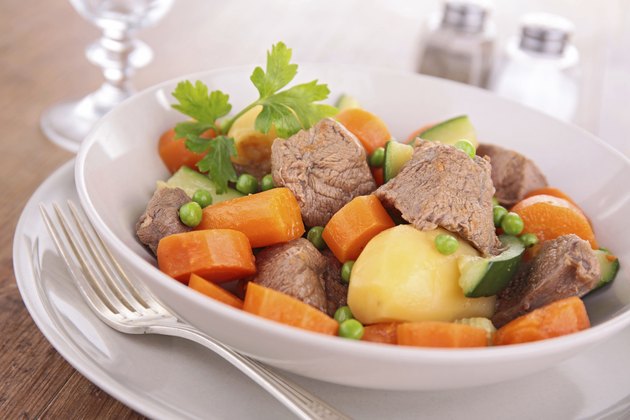 People without diabetes do not have to worry about their blood sugar levels because their bodies are able to compensate for whatever amount of carbohydrates they eat by secreting the appropriate amount of insulin. If you have diabetes, you have to operate in manual mode and eat in a way that will make it easier for your body to keep your blood sugar levels within the desirable range. Eating a controlled amount of carbohydrates and combining your carbs with a source of protein at each of your meals and snacks can help you optimize your diabetes control.
Blood Sugar Increase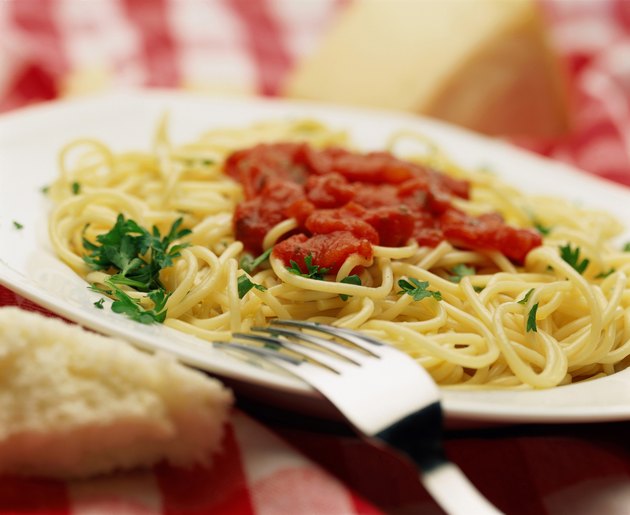 To prevent suffering from the complications associated with uncontrolled diabetes and high blood sugar levels, you need to maintain your blood sugar levels between 70 and 130 mg/dL before eating and below 180 mg/dL two hours after your meal. Eating carbohydrates causes your blood sugar levels to rise, while protein does not significantly impact your blood sugar. Eating too many carbohydrates or eating carbohydrates that are quickly digested can result in high blood sugar levels and compromise your health and longevity.
Protein, Blood Sugar and Satiety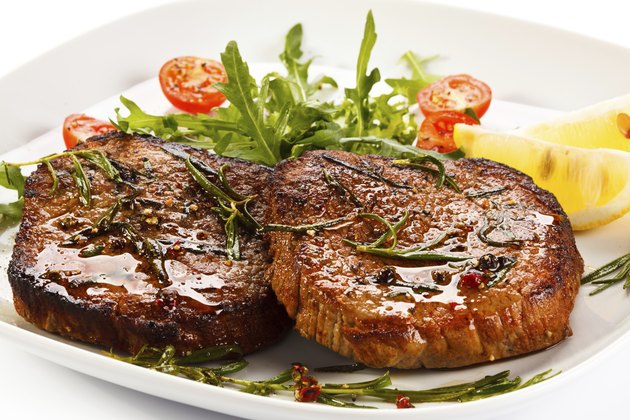 Protein is the most satiating of all nutrients, according to the May 2008 issue of the "American Journal of Clinical Nutrition," and including a source of protein at each of your meals and snacks in your diabetic meal plan can help you eat fewer carbohydrates and better control your blood sugar levels. If you have diabetes and need to lose weight, combining your carbs with a protein can help you feel more satisfied and lose weight without feeling hungry. Losing excess weight, if needed, can greatly reduce your insulin resistance and make it easier for you to keep your diabetes under control.
Avoid All-Carb Meals and Snacks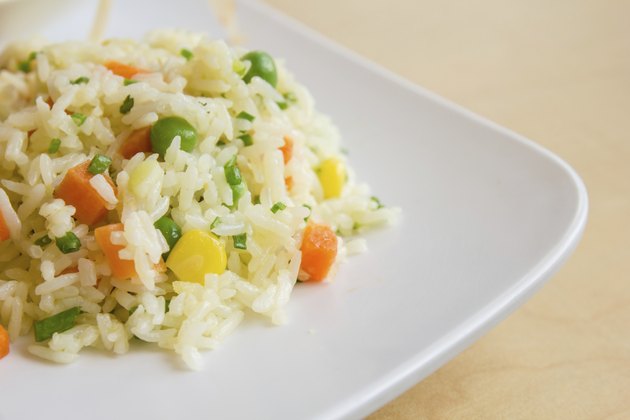 Eating a meal or a snack that is almost exclusively composed of carbohydrates can make your blood sugar levels spike shortly after you eat and make you want to eat more than you need. Avoid eating a big bowl of pasta topped with only tomato sauce or olive oil, vegetable stir-fry rice or a big bowl of breakfast cereal. Avoid all-carb snacks like fruit juices, granola bars, potato chips, candies and instant oatmeal. These meals and snacks are very rich in carbs, yet very low in protein, and are not good options for diabetics.
Carbs and Protein Combinations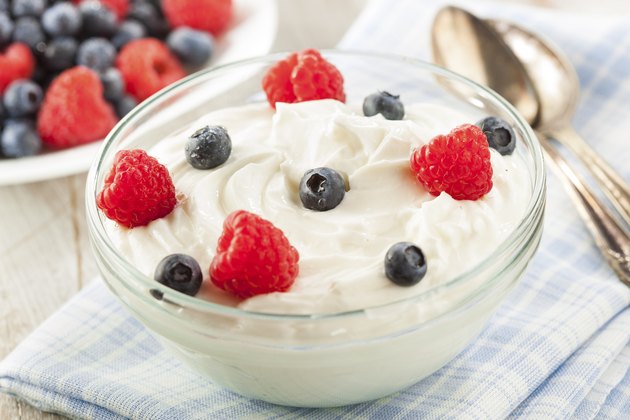 Get a good balance of carbs and protein at each of your meals and snacks. Carbs are found in fruits, grains, starchy vegetables and sugar, while protein is found in poultry, fish, seafood, meat, cheese and nuts. For example, add eggs, cheese or peanut butter to your breakfast, serve your pasta with grilled chicken or ground beef and your vegetable stir-fry with salmon or shrimp. For your snacks, combine grapes with cheese, a banana with peanut butter, an apple with a handful of nuts, or berries with cottage cheese or plain Greek yogurt.