A lot of people fast for a variety of reasons. Some may fast for cultural or religious reasons, while others do it for weight loss or cleansing purposes. When you are not consuming foods throughout a day, it could have possible effects on your energy levels and your overall capacity to perform certain tasks. In such a case, most men and women may consider resting for the entire period of fasting to conserve their energy.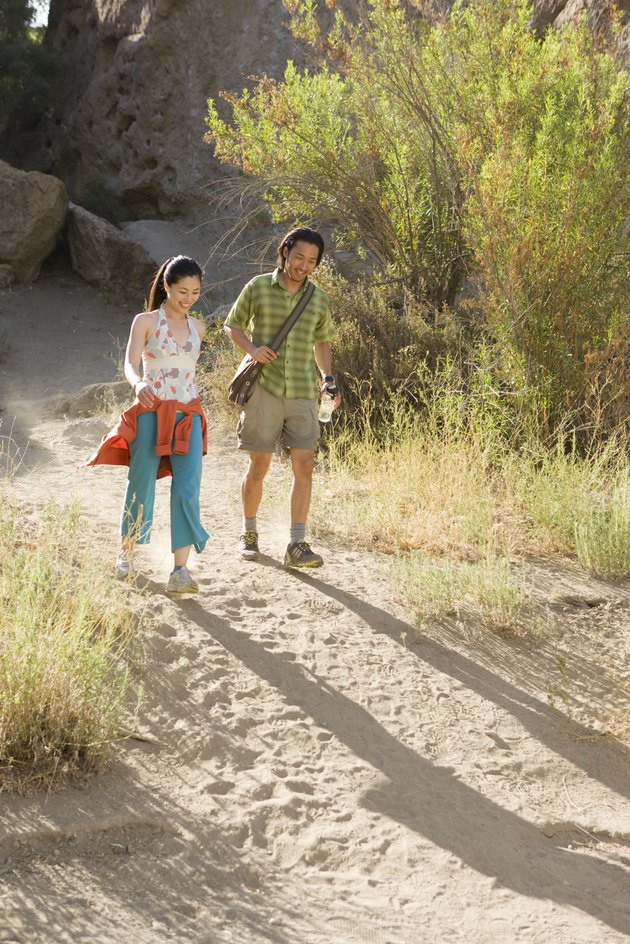 Health Issues While Fasting
For any adult who is completely healthy, fasting for a period of 24 to 72 hours may not completely have any effects on the contraction of muscles. A 1987 study shows that during a fast of 72 hours, a healthy adult can continue to perform high-intensity exercise for brief periods of time. Moderate intensity exercises can be performed for longer durations. However, if your fast includes absence of water, you may want to rest to avoid dehydration.
Amount of Prescribed Activity
There is no particular decision on how much activity is healthy during a fast. Complete bed rest during a fast is a prevalent school of thought at the Herbert Shelton Tradition. However, this school of thought does not have any scientific backing. Fasting does not lead to sickness in most healthy adults, and therefore normal levels of activity in fasting men and women may be continued unless they feel tired or sick.
Benefits of Exercising While Fasting
When you exercise while fasting, you are able to maintain your healthy lifestyle or habit. For those who have a habit of exercising, the regular exercising can be a great way to maintain your routine. For those who are struggling with their weight, exercising while fasting can be a good way to lose some weight. Drinking plenty of fluids and lowering the intensity of exercise during this time will maintain your health while taking care of weight-loss goals.
Exercising While Fasting Is not for Everyone
Regular exercising for those who fast for long periods of time may not be appropriate. For instance, Muslims who fast during the time of Ramadan are at an increased risk of developing dehydration. While there is no strong evidence of lowered energy levels during a fast, the decision to exercise while fasting should be made on a case-to-case basis considering the overall health of the person and the exact nature of the fast.