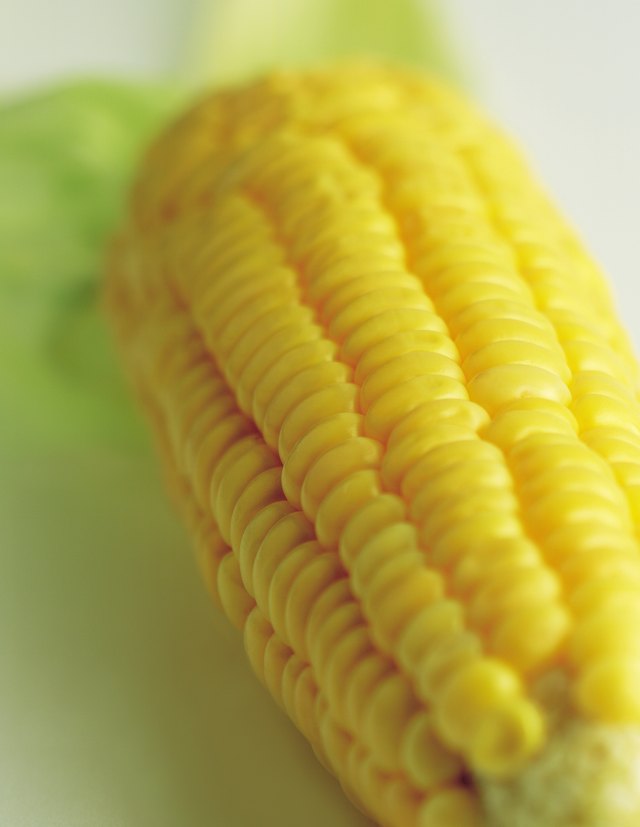 Hominy is another name for dried maize kernels, and this common food is often made into grits. Because maize can be grown in a wide range of climates, hominy is popular in many cultures. Hominy is also popular because it can be quite nutritious. As with other corn products, hominy is rich in carbohydrates and low in fat, so it can be a healthy addition to your diet.
Low in Calories
One cup of hominy contains just 119 calories. This amount is lower than the amount some other grains provide; for example, 1 cup of white rice provides 242 calories. If you switched from eating 1 cup of white rice to one cup of hominy each day, you'd save 861 calories weekly, enough to lose about 1/4 lb. without otherwise altering your diet.
Low in Fat
Hominy is low in fat, which makes it a good choice on low-fat diets. While low-carbohydrate diets are popular, research suggests that limiting fat intake may be a more effective dieting strategy. Fat is high in calories, and according to a review of research from the May 2001 edition of "International Journal of Obesity and Related Metabolic Disorders," fat is less filling and promotes a lower rate of calorie burning than other nutrients. Thus, lower fat foods such as hominy may be preferable to low-carbohydrate but fat-rich foods for weight loss.
High in Fiber
Another benefit of hominy is that it is high in fiber. Each cup of hominy provides 4 g of fiber, a nutrient that can help you lose weight because it stimulates satiety. Fiber is important for a number of other roles, as it also aids in the regulation of your blood sugar levels, encourages a healthy digestive system and may help reduce your cholesterol levels.
Low in Sugar
Hominy can also be beneficial due to its low sugar content. Each cup of hominy provides just 3 g of sugar. A low sugar content is beneficial because too much sugar can promote tooth decay, obesity, and according to research from the August 2004 edition of "The Journal of the American Medical Association," too much sugar can also increase your risk of diabetes.