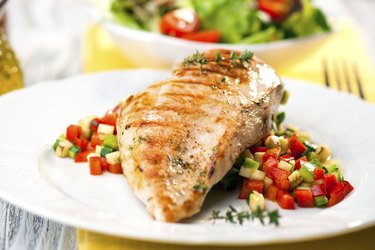 One of protein's primary functions in the body is to replace broken down proteins in muscle tissue. These proteins are necessary for muscle maintenance and development. The amount of protein necessary to maintain your current lean muscle mass depends upon several factors, including your body size, physical activity level and sex. Women typically require less protein in their diet compared to men, and smaller or less active people require less protein than larger or more physically active people.
How it Works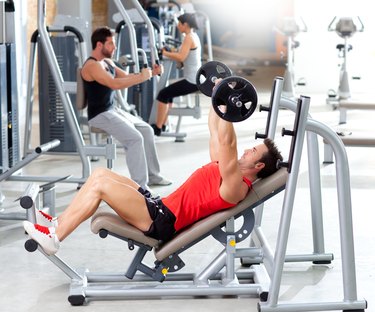 Muscle growth requires a positive nitrogen balance in your body. Proteins contain nitrogen, which is released during protein synthesis -- the process necessary to build and replace broken down cells and tissue. To maintain your current muscle mass, you need to create a nitrogen balance by consuming just enough protein to satisfy your body's need for the nutrient. Consuming too much protein will lead to greater increases in muscle mass or body fat.
Sedentary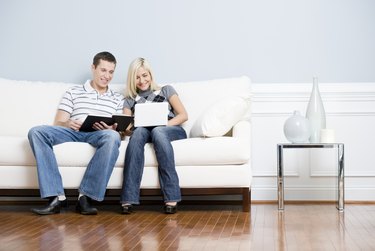 If you don't work out regularly, you fall into the sedentary category for protein intake. According to the University of California, Los Angeles, sedentary people need about 0.36 grams of protein per 1 pound of body weight per day. This is the approximate amount of protein that will help you maintain your body's current muscle mass. As an example, a 150 pound person would need 54 grams of protein per day. This varies depending upon your sex and age, so consult your doctor for a more precise figure.
Endurance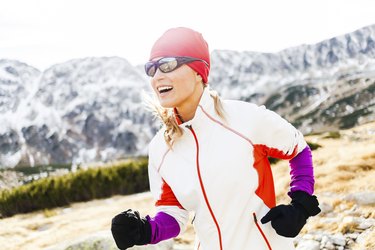 Endurance athletes who participate in any type of aerobic activity regularly, such as jogging or biking, need more protein compared with sedentary people. According to UCLA, the ideal amount of protein for the average endurance/aerobic athlete is 0.55 to 0.64 grams of protein per 1 pound of body weight per day. A 150 pound aerobic athlete can aim for 82 grams to 95 grams of protein per day. The average adult in the U.S. usually get this amount of protein from a regular diet.
Strength Training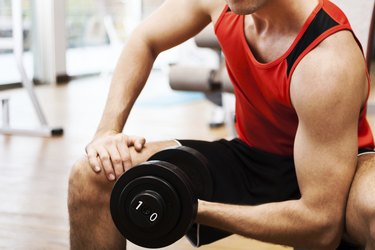 Strength-training athletes, such as weightlifters or bodybuilders, need more protein in their diet to maintain muscle mass. This group of athletes should shoot for 0.73 to 0.82 grams per 1 pound of body weight per day. Women may target the lower end of this range while men may benefit most by aiming toward the upper end of this scale. A 150 pounds strength-training athlete may need 109 to 122 grams of protein each day. The amount of protein your body needs to maintain your current lean mass and body weight may vary slightly from these guidelines. It's always a good idea to consult your doctor to find out the right amount of protein for your body.
Is this an emergency? If you are experiencing serious medical symptoms, please see the National Library of Medicine's list of signs you need emergency medical attention or call 911.