Rowing is a combination exercise that provides both a calorie-burning cardiovascular workout and resistance training for your upper body and core. It might seem like this combination can't help but burn off belly fat. However, the type and intensity of exercise are not the only factors involved in taking inches off your tummy.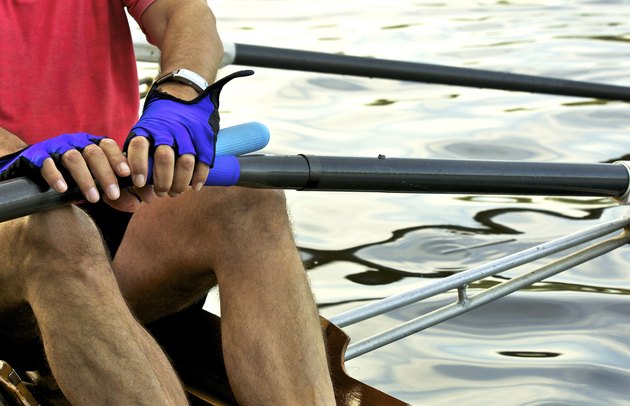 Losing Belly Fat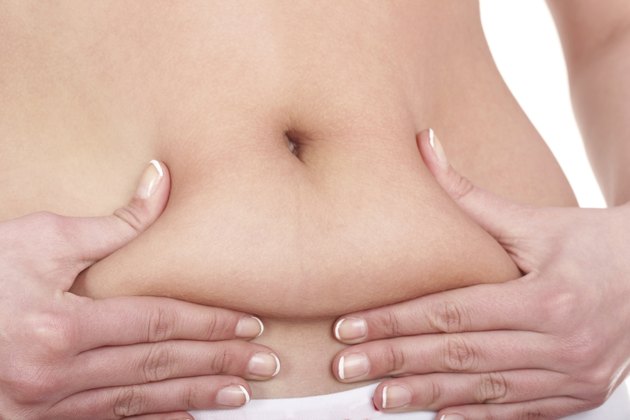 Excessive abdominal fat, or belly fat, is a serious health concern. According to the Centers for Disease Control and Prevention, having excessive abdominal fat increases your risks for developing Type 2 Diabetes, high blood pressure and other serious health problems. No exercise, including rowing, can specifically target your belly fat. According to celebrity personal trainer Bill Phillips, the idea that an exercise targets a specific area for fat loss, called "spot reduction," is a soundly debunked fitness myth. Fat loss comes from your body as a whole. However, as rowing workouts burn overall body fat, the fat on your belly will unavoidably be part of the fat you burn.
Burning Fat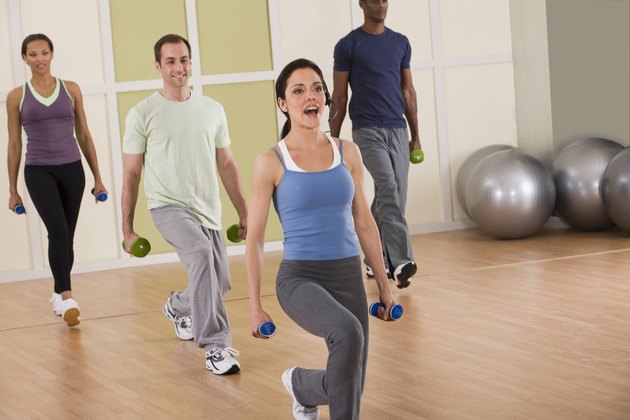 You burn fat when you use more calories than you take in by eating or drinking. One way to establish that caloric imbalance is to exercise regularly. This increases the number of calories you burn. According to Nutristrategy.com, a 60-minute session of rowing burns about 850 calories for a 155-pound person. Because each pound of fat represents 3,500 calories, you can lose 1 pound of fat by rowing for a bit over 4 hours each week, assuming that you don't change your eating or drinking habits.
Rowing Basics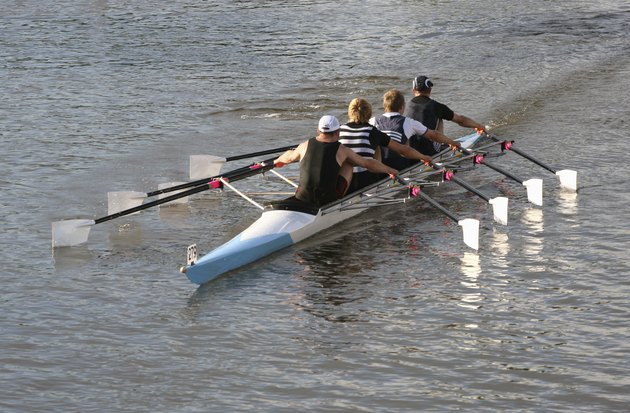 Get a rowing workout in one of two ways. You can row an actual boat across actual water. Alternately, use a specialized rowing machine on dry land. According to Bruce Lee in "The Art of Expressing the Human Body," one key to rowing and similar exercises is maintaining a constant rhythm. This provides a better calorie burn than alternating between bursts of speed and slow patches.
Other Factors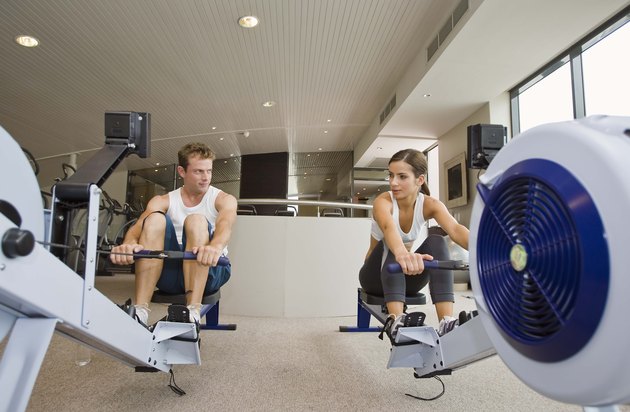 Rowing is an aggressive exercise that can burn enough calories to help you burn fat. However, the best workout available only works if you can do it regularly. Rowing requires specialized equipment, meaning you can only row when you have access to the right facilities. Also, the calories you burn while rowing will only mean burning fat if you resist the temptation to eat more food to make up for the burn. As with any workout plan, rowing will burn fat best if you couple it with a dedicated program of weight loss diet and lifestyle choices.