Broken blood vessels may occur under the skin or in the eye. When they are under the skin, they may be called ruptured capillaries or bruises. In the latter case, they are called subconjunctival hemorrhage. Blood vessels break in the skin or eye when the pressure around the area is increased, as during a weight-lifting session. Blood vessels may also rupture when physical pressure is applied to the area, such as during a barbell squat when the weight bar presses on the back of your neck or shoulders. Yet another cause of broken blood vessels is from trauma from falls or direct force to the skin.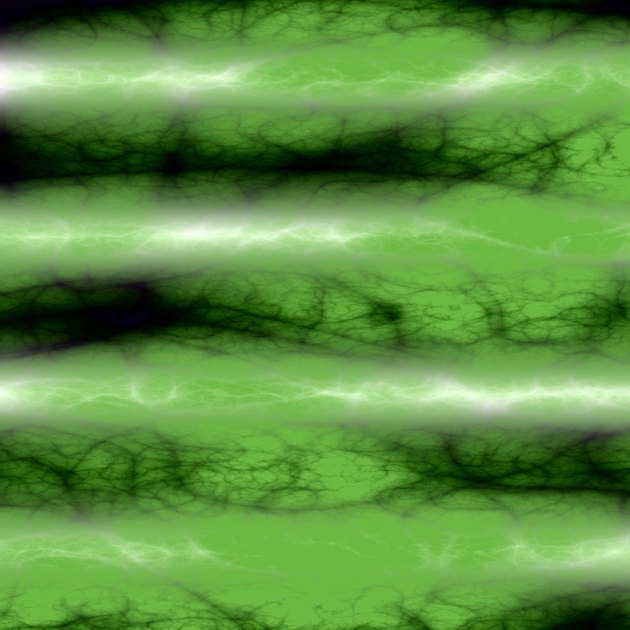 What to Expect
Broken blood vessels in the eye are painless and you usually won't even know it's happened until you look in the mirror, or someone says your eye looks like it's "bleeding." Bruises and broken capillaries can be mildly to moderately painful, depending upon their location and severity. Subconjunctival hemorrhages usually go away on their own within a week or two and need no treatment. There are a few steps you can take to speed up the healing of bruises or broken capillaries.
Treatment
Bruises may be mildly to moderately uncomfortable. To help them heal faster, elevate the area if possible, and apply ice for 15 minutes at a time, once an hour. Rest the injured area if you can, and take some over-the-counter pain relief as necessary. After 7 to 10 days, or when the bruise appears yellow or green, you may apply heat compresses to help the blood get re-absorbed back into the surrounding tissues.
Prevention
Some people bruise more easily than others, and in these cases, bruises can only be prevented by being extra careful not to bang into exercise equipment, drop weights on yourself, or press weights into your shoulders or neck. Broken blood vessels, when experienced occasionally, are a fact of life for people who exercise, and won't cause long-term damage or injury.
Caution
If you experience unexpected bruising, the bruises seem much larger than they should according to the injury sustained, or are accompanied by severe pain or headaches, talk to your doctor immediately to rule out any underlying health problems. If you start bleeding from your nose, gums, or eyes, seek medical attention.