If weight loss was as simple as adding apple cider vinegar, cayenne pepper and garlic to your diet, the United States wouldn't be facing an obesity epidemic. While there is some truth behind the weight-loss claims for these flavor-enhancers, it's never that easy. Consult your health care practitioner before starting any weight-loss diet.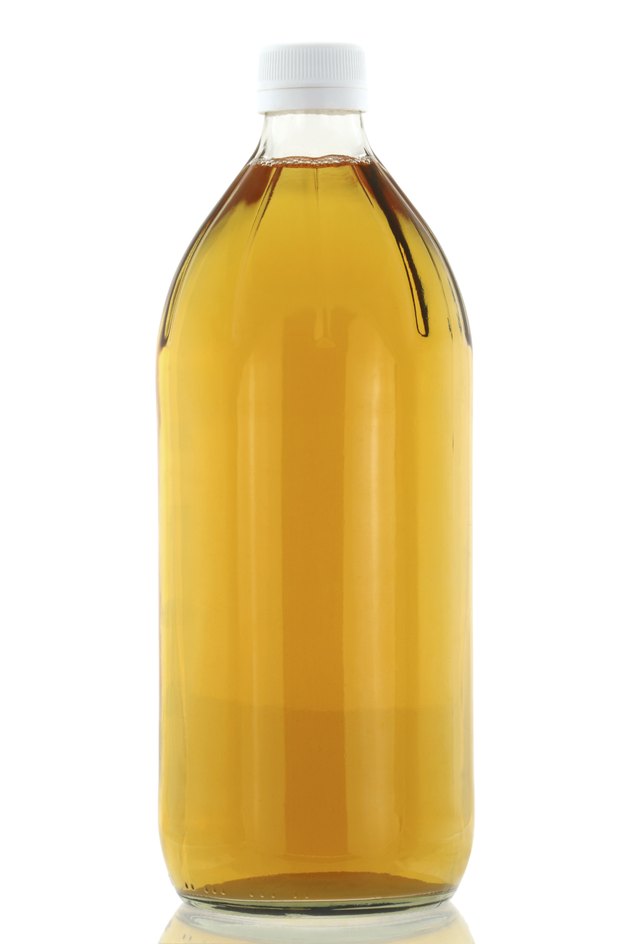 Garlic and Weight Loss
Garlic improves heart health, and a 2012 study published in Phytotherapy Research has found that it may help improve weight as well. This study investigated the effects of one of the sulfur compounds in garlic, thiacremonone, on weight in obese mice and found that the compound may help prevent the body from accumulating fat. While garlic may help mice in their battle of the bulge, human studies are needed to confirm its weight-loss benefits.
Apple Cider Vinegar and Weight Loss
There are a number of claims made about apple cider vinegar, including its ability to help you lose weight. These claims may be based on a 2004 study published in Diabetes Care which found that the vinegar helped improve insulin sensitivity after a high-carb meal, implying that it may help reduce the glycemic index of foods. That, in turn, may help control hunger. This study did not specifically look at weight loss, however.
Cayenne Pepper and Weight Loss
Cayenne is a spice that adds heat to food, but it's also believed to have medicinal benefits. It's claimed that the active ingredient in the spice, capsaicin, is a stimulant that helps promote weight loss by increasing your calorie burn. But this calorie-burning effect is small, according to the Memorial Sloan Kettering Cancer Center, and more research is necessary to figure out if it actually leads to appreciable weight loss.
Tips and Uses for Flavor Enhancers
The evidence to support apple cider vinegar, cayenne pepper and garlic in weight loss is thin, but these foods make a healthy addition to any weight-loss diet by adding flavor with few calories. Apple cider vinegar makes an almost calorie-free salad dressing for your greens or grains. You can add cayenne pepper to soup or stews to provide a little kick and flavor. Saute garlic with vegetables or meats, or rub roasted cloves on toasted bread as a healthy substitute for butter.