Sexually transmitted diseases or infections should be tested for before beginning a new sexual relationship, after one has ended, or if symptoms present themselves. Not every doctor or clinic has a standard set of tests to test for STDs. The tests run will be based on symptoms, but swabbing is a routine way to test for several STDs. More than one swab may be needed to test for all of the different STDs.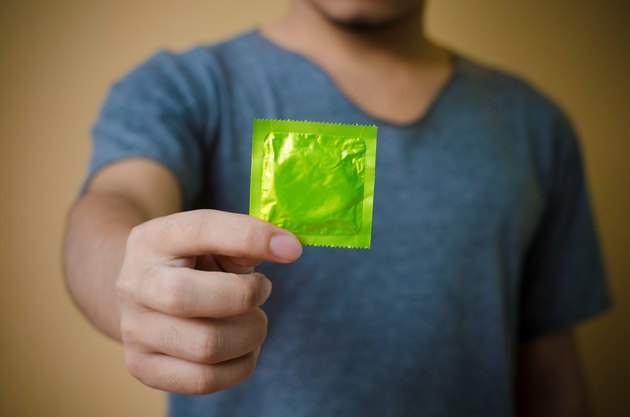 Gonorrhea
The Mayo Clinic recommends a swab from the inside of the penis or urethra in males and a swab from inside the cervix in females. Testing should be done at least annually if it is not done more often. Statistics from the CDC state that gonorrhea has affected 1.5 people per 1,000 in the last 10 years.
Chlamydia
Chlamydia is tested for in the same way that gonorrhea is, in that a swab is needed from inside the penis of men and inside the cervix of women. CDC statistics state that chlamydia is the No. 1 STD and has affected 3.6 per 1,000 people for the last 10 years.
Syphilis
Syphilis is usually confirmed by a blood test, but swabs are taken of open sores anywhere on the genitals of both men and women. CDC statistics state that syphilis affects less than one-half a person per 1,000 people. Syphilis is known as the great mimicker of diseases and further testing than just a swab may be needed if syphilis is suspected. Syphilis is easily treated with antibiotics, but untreated it can lead to destruction of the brain and joints and eventually death.
Herpes
Herpes is another test that is confirmed by a blood test, but swabbing the open lesion on men and women and sending it to a lab to culture or grow is still the gold standard. Planned Parenthood states that people may still have herpes without lesions, so blood testing is important.
Trichomoniasis
This test is done by swabbing discharge from the cervix or urethra of the penis. Swabbing inside may be unnecessary if there is visible discharge.
Pelvic Inflammatory Disease
Pelvic inflammatory disease affects only women and is tested for by swabbing the cervix or discharge from the cervix and/or vagina.
Bacterial Vaginosis
This is another disease that affects only women and is tested for by swabbing the vaginal discharge. It is not always sexually transmitted, however.