Kidney disease occurs when the kidneys are unable to perform their function of filtering excess fluids and waste from the blood. As the disease progresses, waste builds up in the blood and damages other organs. The National Kidney Foundation reports that over 26 million Americans have kidney disease, with millions of others at risk. Kidney disease can be fatal. However, when caught in the early stages, it can be controlled and further damage to the kidneys can be prevented. It's important to know the signs, symptoms and risk factors of each of the five stages of kidney function.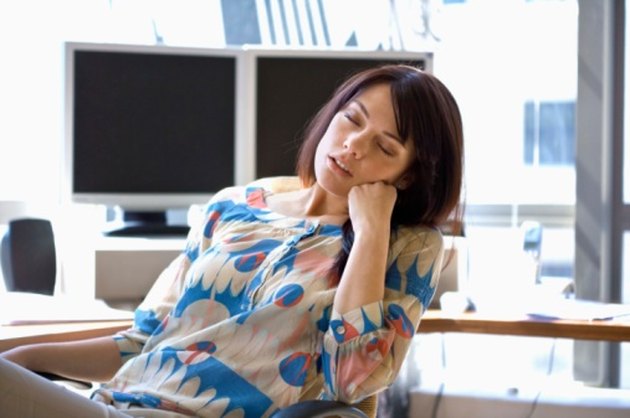 Stage 1
Stage 1 kidney function is mild kidney disease with a normal glomerular filtration rate, or GFR. The GFR is a number determined by diagnostic tests and a mathematical formula that relates to the percentage of kidney function. A GFR of 90 therefore means that you have 90 percent kidney function.
Many patients in stage 1 will not exhibit any signs or symptoms. The presence of blood or protein in the urine may alert a doctor that there is kidney damage causing mild kidney disease. In addition, a patient with high blood pressure may trigger further investigation since high blood pressure is the second most common cause of kidney disease according to the National Kidney and Urologic Disease Information Clearinghouse.
Stage 2
A GFR in the range of 60 to 89 percent is indicative of a patient with stage 2 kidney function. This stage is still considered to be mild kidney disease and patients might still not exhibit any symptoms. Stage 1 and 2 together are known as chronic renal insufficiency and can be detected through abnormal results of blood tests or urinalysis.
When detected in stage 1 or stage 2, the progression of the disease can be slowed, stopped or even reversed with changes in diet and lifestyle and treating any underlying conditions such as high blood pressure or diabetes.
Stage 3
Stage 3 kidney function, known as moderate chronic renal insufficiency is characterized by a GFR of 30 to 59 percent. Although not all patients in stage 3 will exhibit symptoms, some may experience fatigue, puffiness or swelling caused by excess fluids remaining in the body, back pain and changes in appetite. Anemia, a condition caused by a decrease in red blood cells, can also be present in stage 3.
Stage 4
Severe chronic renal insufficiency, stage 4 kidney function, is a serious condition that may require dialysis. With a GFR of 15 to 29 percent the kidneys are not able to filter the blood efficiently. Dialysis is the use of an external machine to do what the kidneys can no longer do--remove excess waste, salt and water from the body.
Stage 5
In stage 5, also known as end stage renal failure, patients will have less than 15 percent of their kidney function remaining. Anemia will definitely be present causing fatigue and weakness. The accumulation of waste in this stage can cause symptoms such as bruising or bleeding easily, headache, lower mental alertness, thirst, muscle cramps, itchy skin, numbness or tingling in the extremities, difficulty breathing and decreased urine output. Patients in this stage will be on dialysis waiting for a kidney transplant.