1 of 12
Toothbrush? Check! Passport? Check! Pajamas? Check!
You pay special attention to what you put in your suitcase before traveling, but do you do the same for what you put in your body before flying? If you want to avoid bloating, sickness and jet lag, take a look at this list of foods that can either prevent or help you have a happy and healthy vacation. Oh, the info here might just help you get some decent sleep in the process too!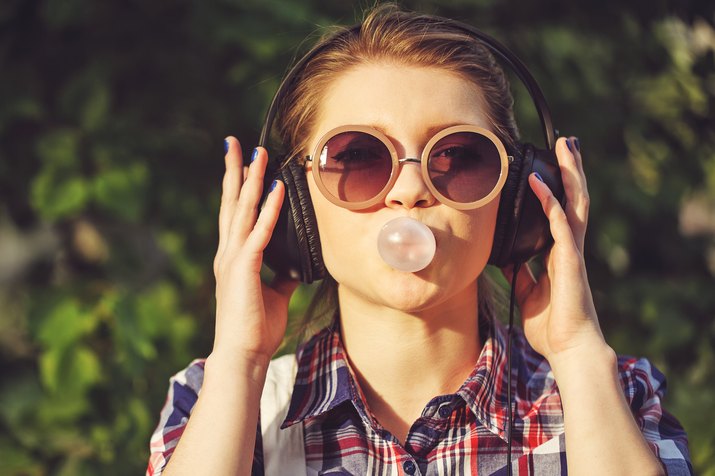 2 of 12
Let's get the foods to avoid out of the way first: Chewing gum pay help to release the pressure in your ears, but it also makes you swallow extra air, leading to that familiar puffy feeling referred to as "jet bloat.". "When you chew gum, you swallow more air, which can expand to cause more discomfort at high altitudes," says Rachael Hartley, RD, private practice dietician and the owner of The Joy of Eating blog.
What's more: If you opt for sugar-free gum, it can also cause flatulence, which isn't nice for you or your fellow fliers. "Many sugar-free gums also contain sugar alcohols, which are especially troublesome for those with irritable bowel syndrome," Hartley explains.
Read more: The 19 Best Travel Destinations for Adventure Junkies
Image Credit:

Vagengeym_Elena/iStock/GettyImages
3 of 12
Image Credit:

encrier/iStock/GettyImages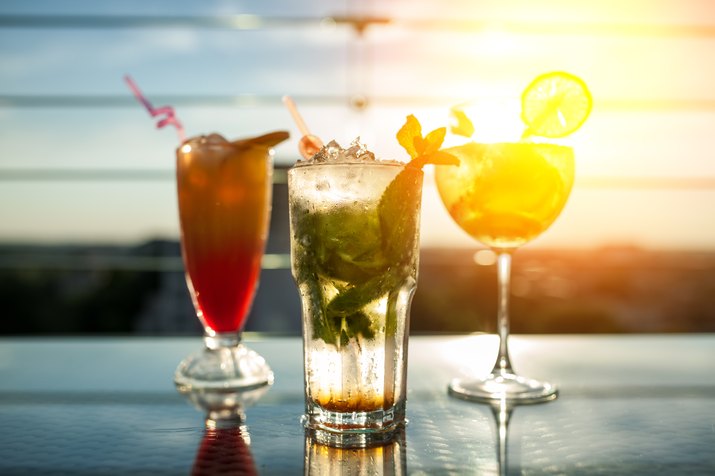 4 of 12
A quick cocktail to calm your nerves? Not a good idea. While it's often tempting to have a drink at the airport bar or to sip a glass of red wine with your inflight meal, you'd be better off sticking to water. "Alcohol can worsen dehydration that's caused when traveling in the air," says Kara Lydon, RD, LDN, RYT, author of "Nourish Your Namaste" and The Foodie Dietitian Blog.
And although alcohol can help you fall asleep initially, Lydon says that it can disrupt your sleep cycle, making it actually more difficult to catch some quality rest on your flight after three to four hours.
Image Credit:

Goami/iStock/GettyImages
5 of 12
Back away from the burgers! Fast food at the airport can be convenient, but a quick and greasy fix can make for a long and uncomfortable flight. "Greasy or very high-fat foods often cause GI discomfort, so things like fried shrimp or fried cheese are simply no good," says registered dietician and nutritionist Angela Lemond.
Fats and oils in french fries can cause heartburn and acid reflux, not to mention the hefty amount of salt that can lead to fluid retention and make your feet swell. So if you're worried about finding something healthy and quick to eat when you get to the airport, consider packing a lunch and taking it with you.
Image Credit:

dolgachov/iStock/GettyImages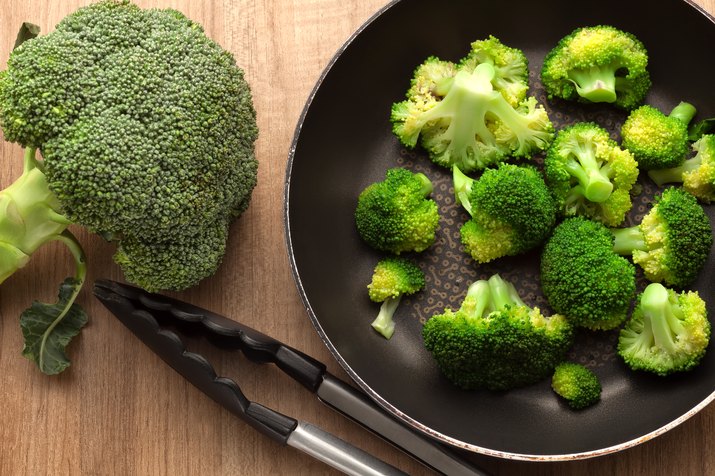 6 of 12
We're sorry to say that many nutritious and delicious vegetables just aren't great to eat when flying — and that includes that great green standby broccoli.
"Anything that causes gas, bloating or the urge to have a bowel movement aren't good in flight," says Lemond. "Popular offenders would be cruciferous vegetables, such as broccoli and cauliflower, and dairy for those with a lactose intolerance."
Read more: 21 Top Destinations for Active and Adventurous Vacations
Image Credit:

phasinphoto/iStock/GettyImages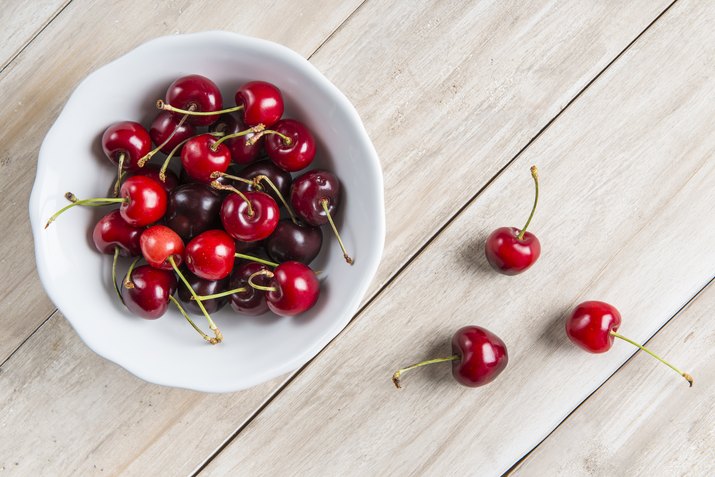 7 of 12
And now for the foods that can help: Cherries are one of the only natural food sources of melatonin — a hormone that aids sleep regulation — so tucking into these during and after your flight could help you sleep through the night once you get to your final destination. If cherry pits are a turnoff, then chug cherry juice instead. A study in the European Journal of Nutrition claims drinking cherry juice twice daily can increase sleep time by more than 90 minutes a night.
Rachael Hartley, RD, a private practice dieticianHartley agrees: "If you're trying to get your sleep cycle back on track, try cherries for dessert. The natural melatonin may help you fall asleep." The perfect excuse for a sweet treat!
Image Credit:

angelsimon/iStock/GettyImages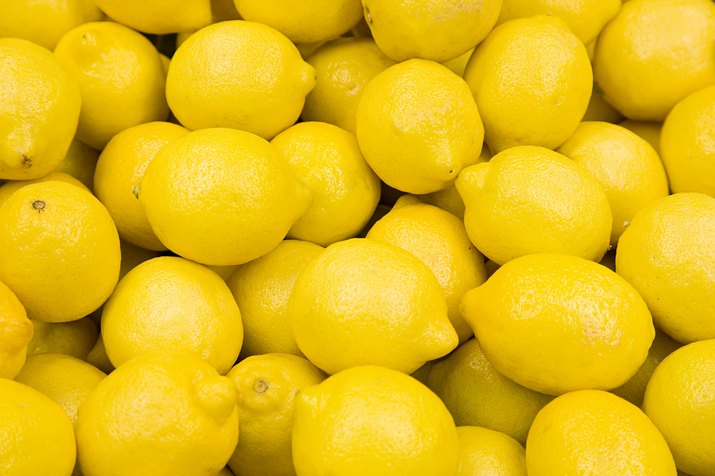 8 of 12
A bit of sour can be truly sweet for both helping with motion sickness and staving off jet lag. Sucking on a lemon will settle a queasy stomach, and popping a slice in a cup of hot water will help keep you hydrated. Once you get to your destination, continue consuming lemons; they can also reduce anxiety and depression and help keep post-vacation blues away. Just the smell of lemon can be mood enhancing too.
Image Credit:

XiXinXing/iStock/GettyImages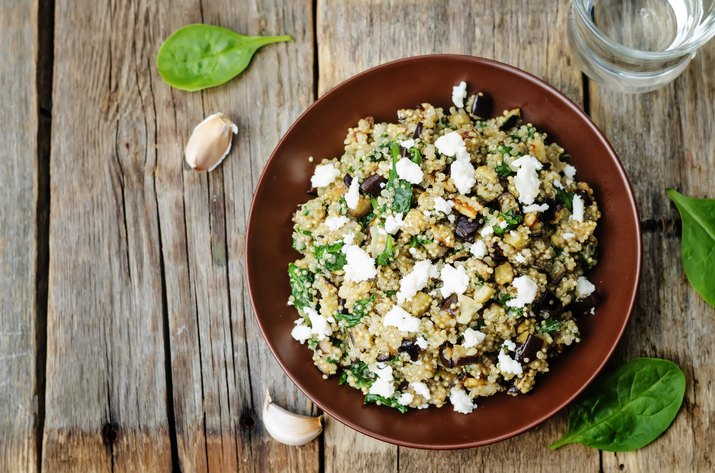 9 of 12
Carbohydrates should definitely be on the menu when you touch down. Eat the right ones to get the energy you need to get through the day, even when you feel tired. That way, when it comes time for bed, you should be able to sleep. "Quinoa, brown rice and other whole grains are good foods to eat if you're suffering jet lag because they provide the body with long-lasting energy," says Hartley.
Image Credit:

nata_vkusidey/iStock/GettyImages
10 of 12
Bananas are packed with naturally high amounts of tryptophan, an amino acid that's been shown to improve sleep by turning into serotonin and melatonin in the brain. A clinical review published in the journal Psychopharmacology evaluated the benefits of tryptophan for insomnia, and it was proven to help people who had difficulty falling asleep. So if the new time zone has left you unable to get any shut-eye, eating bananas in the daytime will likely make you more sleepy by bedtime.
Image Credit:

jenifoto/iStock/GettyImages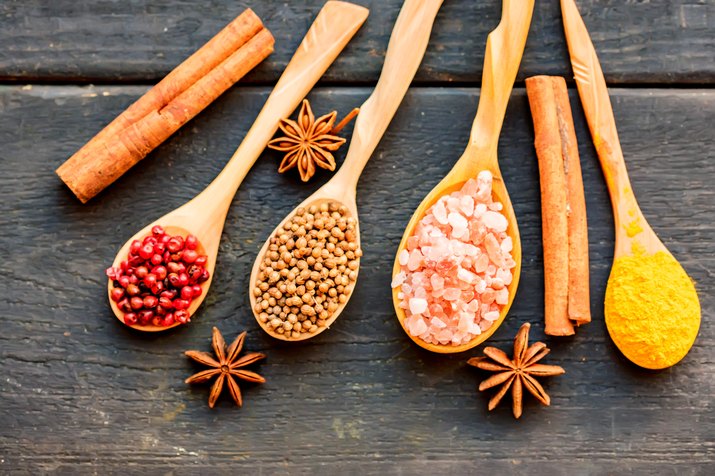 11 of 12
With your body clock all out of whack, your digestive system probably is too. But research has shown that consuming cumin can calm stomach issues — including IBS — and get your digestion back on track. Cumin helps regulate your sleep pattern and also acts as a natural tranquilizer. There's no need to crunch your way through a mound of these seeds, though: Just use cumin powder instead. Try mixing some into a glass of milk for a calming nighttime drink. Consume cumin every night until you are over your jet lag.
Image Credit:

Greentellect_Studio/iStock/GettyImages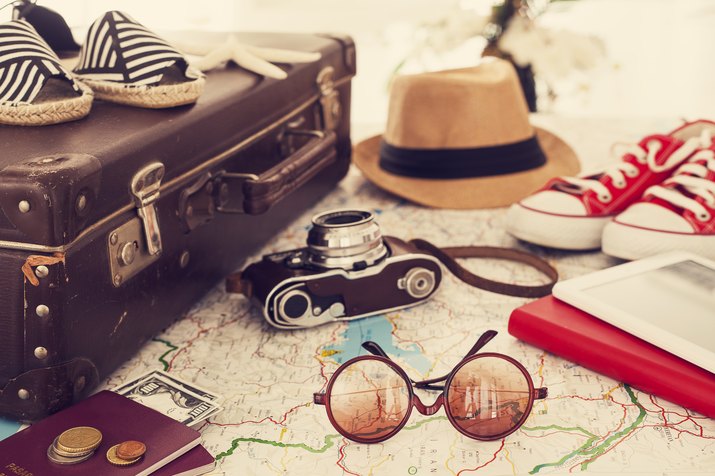 12 of 12
Do you have a tried-and-tested method for beating jet lag? Do you find that no matter what you eat before, during and after a flight you still suffer for days? Perhaps you've never had jet lag in your life. Let us know your views on food and flying in the comments section.
Image Credit:

seb_ra/iStock/GettyImages