Hemorrhage means "to bleed." Trauma or disease can cause cerebral blood vessels to rupture and hemorrhage. According to The American Stroke Association, there are two types of brain hemorrhages: a subarachnoid hemorrhage, which is a bleed between brain and skull, and an intra-cerebral hemorrhage, which is a ruptured blood vessel within the brain. A disruption in normal blood flow to brain cells can lead to cell death in a few minutes.The effects of a brain hemorrhage can be devastating.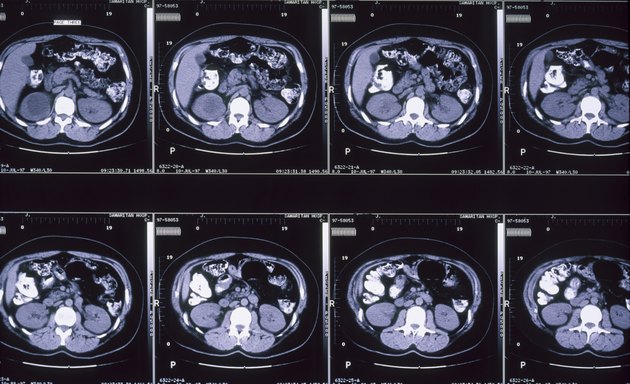 Loss of Cerebral Blood Flow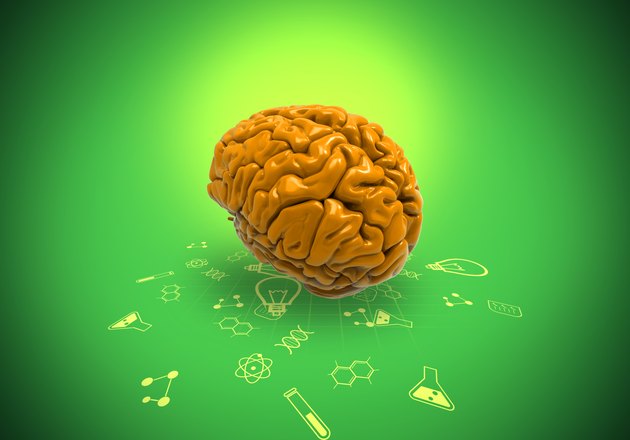 The brain needs a constant flow of blood to bring vital nutrients and oxygen to its cells for optimum functioning. Registered nurse Donna D. Ignatavicius and M. Linda Workman, Ph.D., authors of "Medical-Surgical Nursing: Critical Thinking for Collaborative Care," explain that the brain cannot store oxygen or glucose, which is absolutely necessary for brain cell metabolism and neuronal function. A ruptured cerebral blood vessel will cause blood to leak into surrounding tissue rather than reaching individual cells. The areas of the brain fed by the ruptured blood vessel will experience ischemia from a lack of oxygen; cell death occurs leading to neurologic dysfunction.
Increased Intracranial Pressure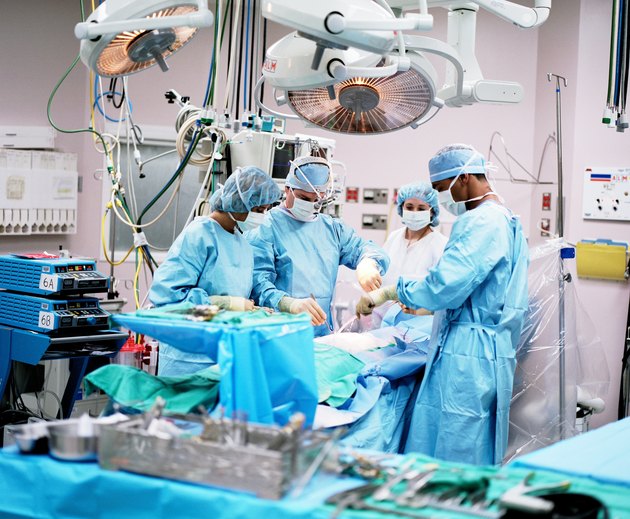 Hemorrhage into the brain causes an increase in pressure inside the brain. The brain is housed inside the cranium, which is an inflexible capsule that keeps the brain safe. Intracranial pressure (ICP) is the pressure inside the brain cavity and it affects how well the brain is perfused. Barbara McLean, a critical care nurse practitioner, and Dr. Janice Zimmerman, authors of "Fundamental Critical Care Support," discuss how ICP is affected by cerebral oxygenation and swelling. Bleeding into the brain decreases oxygenation and causes swelling that increases ICP. This increased pressure makes it harder to get adequate blood flow to the brain. The outcome of uncontrolled elevated intracranial pressure can be death.
Altered Neurologic Function
The effects of a brain hemorrhage on neurologic function include severe headache, decreased level of consciousness characterized by confusion or unconsciousness, visual disturbances and weakness or loss of motor function.
Vasospasm
An effect of a brain hemorrhage is vasospasm, which is narrowing and constriction of cerebral blood vessels. Blood is very irritating to brain tissue and cerebral arteries. Blood in the brain causes vasospasm of the blood vessels in the area of the bleed. Vasospasm worsens cerebral ischemia because not only the brain cells fed by the ruptured cerebral blood vessel are without oxygen and nutrients, but now all of the surrounding tissue is experiencing a decrease in blood flow because of the vasospasm. This effect worsens neurologic damage.