A number of chemicals that occur naturally in some foods can cause problems if you have a sensitivity. Food intolerance occurs when your body has trouble absorbing certain substances from the foods in your diet. Salicylic acid is an example of a chemical that causes food intolerance in sensitive individuals. Salicylates are a family of plant-chemicals that occur naturally in a variety of foods such as vegetables, fruit and nuts. While these foods provide nutrition, you won't tolerate them well if you have salicylate sensitivity. Eliminating salicylates from your diet helps manage associated food intolerance symptoms.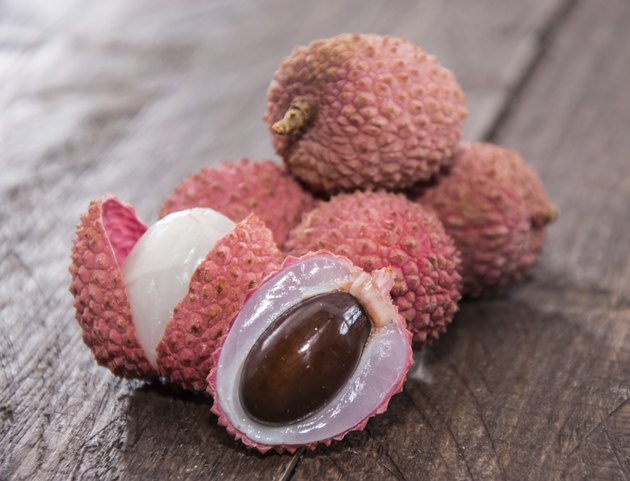 Salicylic Acid Intolerance Diet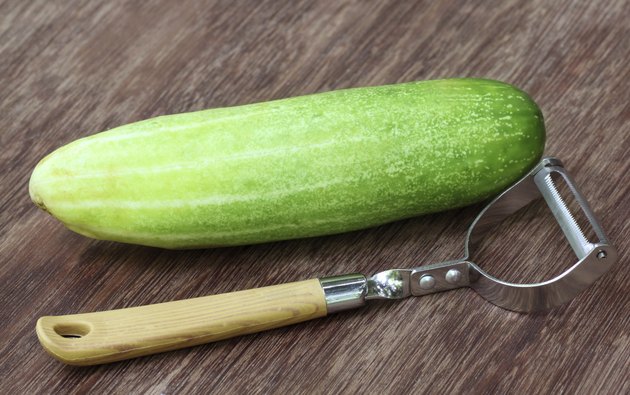 You can follow an elimination diet if you have a food intolerance. This involves identifying and excluding foods that contain the offending chemical. Food intolerance reactions can cause mild, moderate or severe symptoms. If your symptoms are severe, you may need to follow a strict salicylate-free diet. For mild symptoms, you may find that you can consume salicylate-containing foods in smaller portions. Thickly peeling vegetables and fruit reduces the salicylate content, since it concentrates the most just under the peel. Try following an elimination diet for a few weeks and then slowly reintroduce the foods you eliminated one by one every two or three days to assess tolerance.
Vegetables
Foods contain varying levels of salicylates, and your reaction depends on how sensitive you are. Foods high or very high in salicylates have the highest risk of causing food intolerance symptoms. Alfalfa, artichoke, cucumber, broccoli, cauliflower, corn, radish, sweet potato and fennel contain salicylates and pose a high risk for causing food intolerance symptoms if you're sensitive. Chicory, eggplant, seaweed, spinach, mushrooms. all peppers, canned olives and sauerkraut contain salicylates and possess a very high potential to cause problems.
Fruit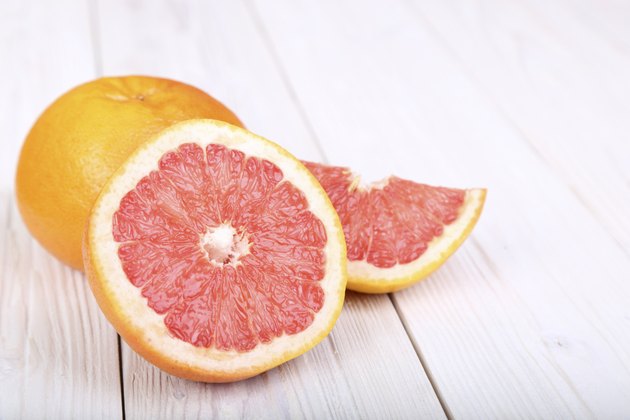 A variety of fruits contain varying amounts of salicylates. Cantaloupe, grapefruit, kiwi, peaches, watermelon, oranges, ripe bananas and lychee fruit are high in salicylates. Fruits that are very high in salicylates include apricot, avocado, tomato, pineapple, plum, grape, strawberry, blackberry and blueberry. Fruits containing moderate amounts of salicylates include passionfruit, pomegranate, mango and lemon. See your health care provider for a complete list of salicylate-containing foods.
Other Foods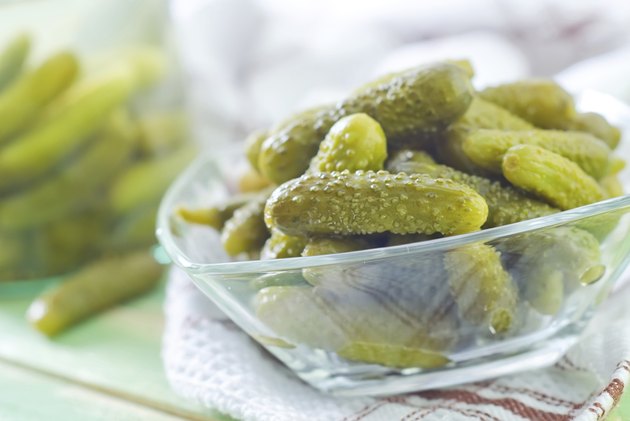 A variety of other foods contain salicylates. Nuts and seeds that contain salicylates include almonds, Brazil nuts, pinenuts, pistachio, sesame seeds, peanuts and pumpkin seeds. Honey, jams, pickles, popcorn and herbs, fresh or dried, contain salicylates. You also need to avoid all chewing gums, mint-flavored food and candy. Tea, coffee, fruit and vegetable juices are also high in salicylates. In addition, benzoates -- used to preserve food -- are chemically related to salicylates, according to Royal Prince Alfred Hospital. Benzoates may cause problems in salicylate-sensitive individuals, so check food labels.