Although Canada Dry ginger ale is made with real ginger extract, it's anything but good for you. Due to various negative health effects related to its ingredients, you should limit your consumption of this beverage as much as possible. The Harvard School of Public Health recommends either avoiding most soft drinks or consuming the beverage as an occasional treat or reward rather than as a daily drink.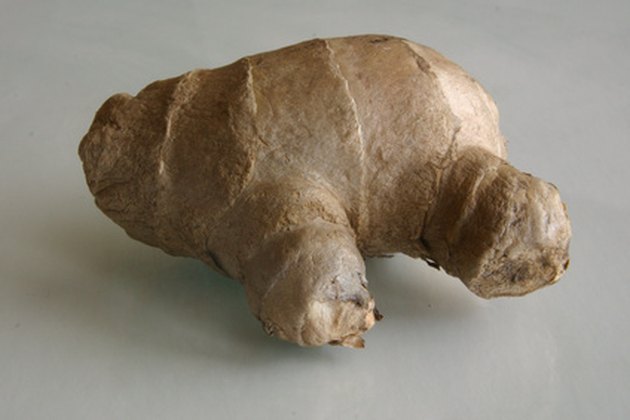 Insulin Resistance
All Canada Dry ginger ale, except for its diet version, derives its sweet taste from glucose, fructose and sugar, according to Canada Dry. In a medical research study published in the "Journal of Clinical Investigation" in May 2009, researchers found that fructose-sweetened beverages may make your body's cells more resistant to insulin, which is a chief factor in the development of diabetes.
Excess Carbohydrates and Calories
A single 8.45-oz. serving of Canada Dry ginger ale contains 100 calories and 25 g of carbohydrates, except for the diet version which includes none of either. These excess calories and carbohydrates may contribute to weight gain if your daily exercise doesn't expend them.
Dehydration
Excess carbohydrates in Canada Dry may lower the body's absorption of fluids, reports the U.S. Department of Health and Human Services. Drinking Canada Dry when your body is dehydrated may simply lead to more dehydration.
Cancer Risks
The consumption of Canada Dry's ginger ale may contribute to an increased risk of pancreatic cancer, according to the U.S. Department of Health and Human Services. This may be linked to the effects of soft drinks on insulin production and absorption.
Aspartame
The diet version of Canada Dry is sweetened with aspartame, an artificial sweetener approved by the U.S. Food and Drug Administration. Although safe, the Harvard Medical School warns against drinking aspartame if you have the disorder known as phenylketonuria as this can lead to toxic buildups of aspartame's amino acids.
Phenylalanine
Canada Dry diet ginger ale contains phenylalanine. This amino acid may interact with various medications and drugs, like anti-psychotic medication, and may also provoke jitteriness and anxiety in children, according to the University of Maryland Medical Center.