Hemorrhoids are small bundles of veins in the anus that are considered part of normal anal anatomy. They can, however, become engorged with too much blood, usually due to straining during defecation. Symptoms such as bleeding, pain and itching then arise. Many treatment options exist, ranging from medications to simple office procedures to surgery, called hemorrhoidectomy. Surgical treatment provides effective relief but patients must be aware of the potential complications.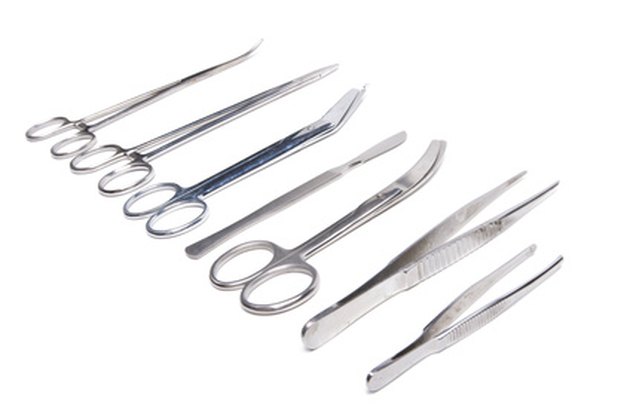 Pain
Pain is the primary complication of hemorrhoidectomy. Most patients experience moderate to severe pain after traditional hemorrhoid surgery and require narcotics for pain control. This complication remains constant regardless of the type of instrument the surgeon uses for the procedure. The use of laser, ultrasound and other newer instruments have not proven to result in less pain than that caused by scalpel procedures. Patients may take up to 4 weeks to feel pain free, although many recover sufficiently enough within 2 weeks to return to normal activity.
Urinary Retention
Following hemorrhoid surgery, up to one-third of patients experience urinary retention. Urinary retention occurs because the rectum swells after the surgery and as a side effect of anesthesia, especially in patients who receive spinal anesthesia. Spinal anesthesia causes numbness and paralysis below the waist. The bladder is thus unable to contract to urinate. Usually urination returns to normal after the anesthetic completely dissipates, but sitting in warm water can speed up relief. In some cases, patients may need catheterization.
Anal Stenosis
Anal stenosis is a narrowing of the anal canal that impedes stool passage. Anal stenosis can occur after hemorrhoid surgery when a surgeon removes too much skin around the anus. The scarring leads to the stenosis. The risk of this complication increases with the number of hemorrhoids that the surgeon removes. Patients may require anal dilatation, or widening, or further surgery to correct this problem.
Incontinence
Normal hemorrhoid bundles provide some degree of fecal continence, especially during periods of increased abdominal pressure like sneezing or coughing. Removal of these bundles results in loss of this continence in less than 10 percent of patients. This percentage increases, however, if damage to the anal sphincter occurs. Very rarely is this damage due to unintentional cutting of the sphincter. More often, excessive retraction occurs during the surgery, which leads to undetectable tearing of the sphincter. Generally, this incontinence resolves on its own but occasionally may require surgical repair.
Bleeding
Any surgery can lead to bleeding. Because hemorrhoid surgery involves the removal of bundles of blood vessels, bleeding risk increases, especially in patients taking blood thinners and those with bleeding disorders. This bleeding can stop on its own but may require further intervention.
Is This an Emergency?
If you are experiencing serious medical symptoms, seek emergency treatment immediately.