When it comes to achieving glowing, dewy skin, there are a number of factors that come into play. Sure, topical products can help, but what you're ingesting is just as important — if not more.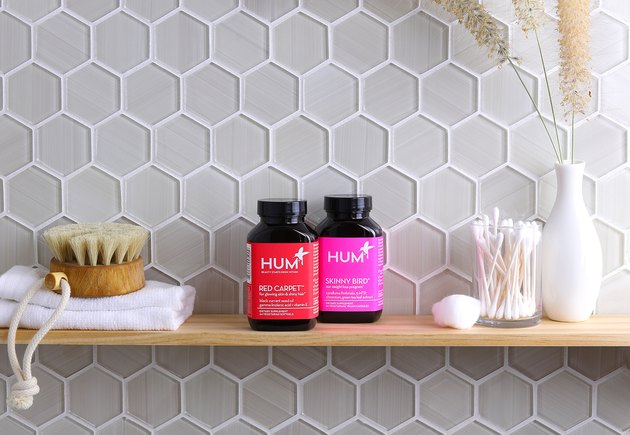 Of course, some basic dietary guidelines can do wonders for your complexion: drinking at least eight glasses of water per day; eating lots of leafy greens and veggies; and consuming minimal alcohol as well as processed dairy, gluten and sugar are just a few. But there are some vital beauty nutrients that we can't get from our diet — and without them our bodies are imbalanced, which can show through skin issues such as dullness, acne and premature aging.
Enter HUM Nutrition's targeted, beauty-boosting supplements: They work from the inside-out to support clear, glowing skin and shiny hair, reduce under-eye circles and, most important, improve your mood.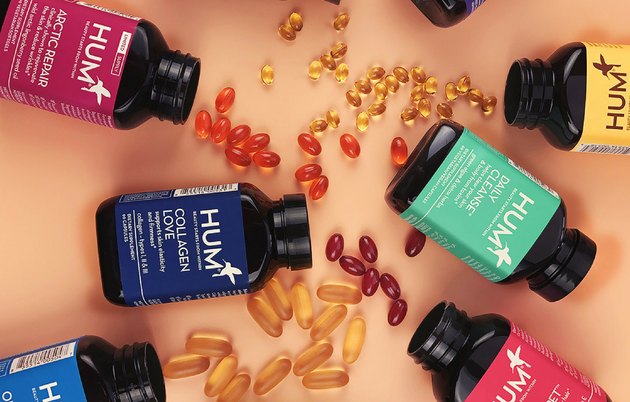 HUM has developed over 30 innovative beauty-boosting formulations, plus you can get evaluated by a RD nutritionist (via a quick online quiz via the HUM website) who can provide personalized product recommendations based on your goals and needs.
In the meantime, take a look at the guide below to learn more about the ingredients that can help you in your quest for flawless skin:
Blemish-Prone Skin
If you're dealing with consistent breakouts, it might be a sign that your system needs a flush. Chlorella, a blue-green algae, binds to heavy metals that can damage the skin and helps to remove them from the body.
HUM's Daily Cleanse contains a unique blend of organic herbs and minerals, including dandelion root, milk thistle, zinc and matcha green tea — all of which have great antibacterial and anti-inflammatory properties to help clear acne. And if that doesn't convince you, reviews like "My break outs are nearly gone and I haven't worn any foundation in the past week!" (c/o MissM on humnutrition.com) just might.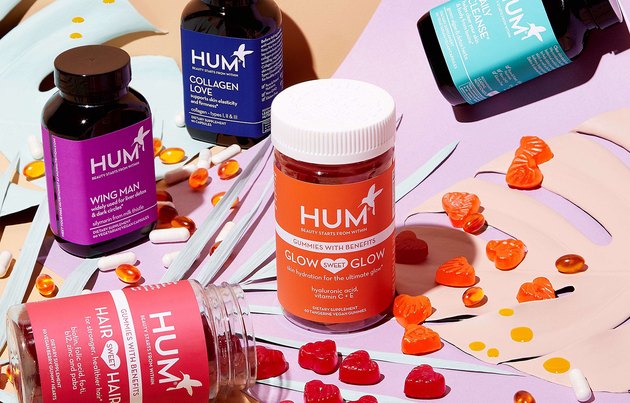 Dull Skin
If you're dealing with dullness, hyaluronic acid is your new best friend. It's a compound that can hold up to 1,000 times it's weight in water, which basically means that it can keep moisture locked into the skin. It's actually a naturally-occurring compound in the human body, but as we age, our body produces less.
HUM's Glow Sweet Glow tangerine-flavored gummies contain low molecular hyaluronic acid, vitamin C, Vitamin E and alma fruit, which help stimulate collagen production. A 2014 study found that ingested hyaluronic acid increased skin moisture and improved treatment outcomes for patients with dry skin. Win, win!
Loss of Firmness & Elasticity