Are you ready to make 2019 your best — and healthiest — year yet? Start off by committing to cutting refined sugar from your diet and lowering your sugar intake in general. This includes eliminating white and brown cane sugar as well as high-fructose corn syrup, and replacing it with small amounts of unrefined natural sweeteners like dates, pure maple syrup and honey.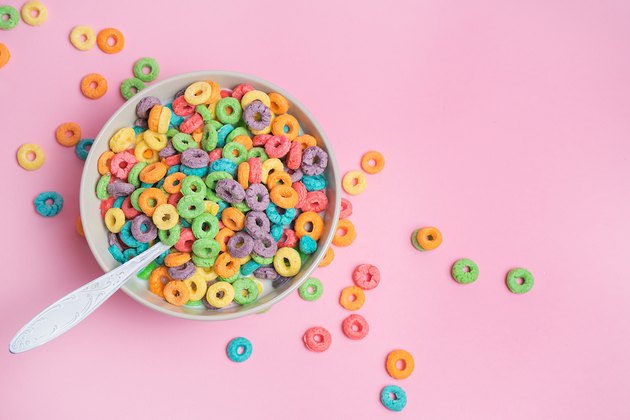 We know that added sugar is everywhere, even in seemingly innocent-looking products. A 2012 study found that three quarters of packaged foods in the supermarket had added sugars, in everything from cereal and energy drinks to granola bars and yogurt. That's why it's critical to check nutrition labels and look for all the creative ways sugar can be snuck into products under different names, including (but not limited to): dextrose, sucrose and high-fructose corn syrup.
So we're here to provide you with healthy and delicious low-sugar recipes that use unrefined natural sweeteners — which are listed below and will also be sent to your inbox every day when you sign up for the Get Strong Challenge — so you can take control of your sugar cravings and start 2019 off right.
Loving all this great info? Make sure you're signed up for the Get Strong Challenge to receive recipes, workouts and motivation delivered to your inbox!
No-Bake Granola Bars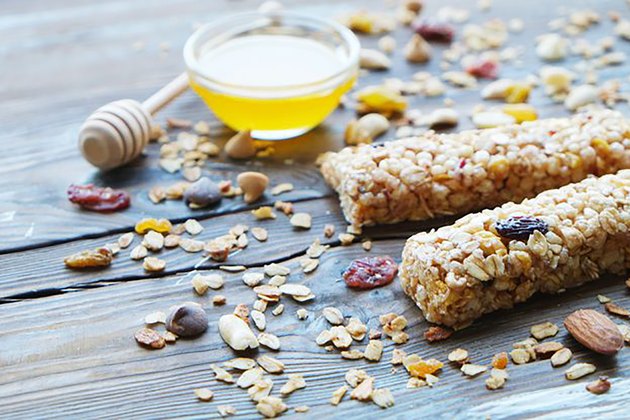 No-Cook Vegan Dark Chocolate Pudding
There are few things as delightful as the luxurious texture and rich taste of chocolate pudding — but the store-bought kind can contain way too much sugar. That's why we decided to develop a healthy, vegan dark chocolate pudding that's around 200 calories per one-cup serving and contains no more than 12 grams of sugar from maple syrup. Another awesome thing about this pudding? It's made from a super-unexpected heart-healthy ingredient: avocado.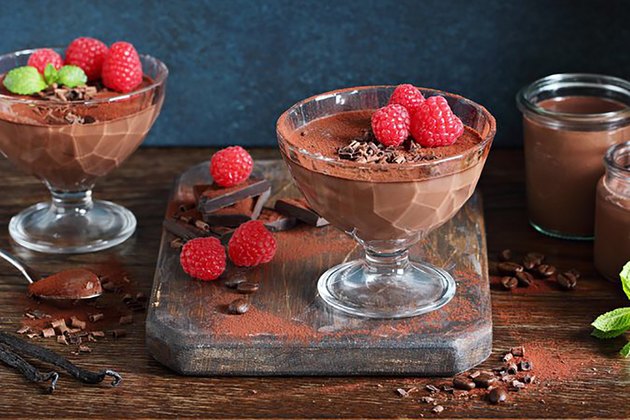 Cocoa Mint Soft Serve Nice Cream
For this refreshing, dairy-free dessert, frozen bananas are the key ingredient to creating the sweet taste and creamy texture of nice cream. With a hint of peppermint and added cocoa powder, this dish will count as a fruit serving.
Pumpkin Spice Protein Pancakes
Lightly sweetened with maple syrup, these pumpkin spice protein pancakes are perfect for those of us who crave fall's best sweet flavors but don't want to consume tons of sugar. By using chickpea flour instead of the regular variety, we get a higher proportion of fiber and protein as well as zero gluten. The body benefits don't end there: Pecans help make your skin and hair look its best, while Greek yogurt provides a natural source of probiotics for the gut.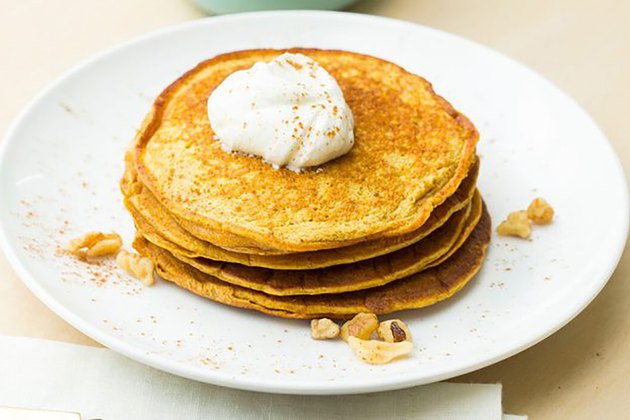 5-Ingredient Oatmeal Raisin Cookies
Indulge in these oatmeal raisin cookies without any guilt. Oats are a fantastic source of whole grains, and they help to lower bad cholesterol levels, which is crucial for good heart health. At only 6 grams per cookie, these sweet treats are low in sugar — plus they're sweetened with natural ingredients like raisins and bananas.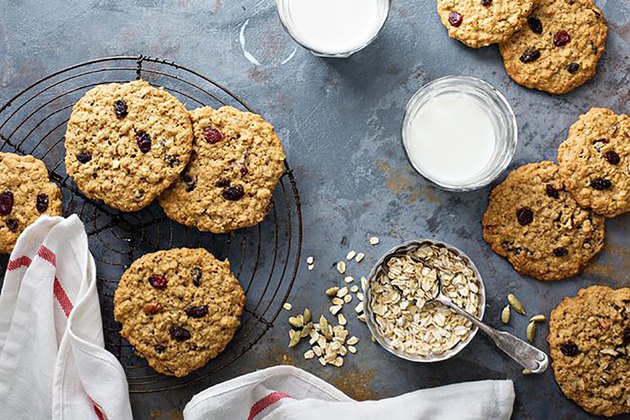 Overnight Oats
This make-ahead breakfast is incredibly easy to throw together: Just soak one part oats in two parts liquid overnight. The next morning, when you're ready to eat, you can add a variety of toppings — fresh or frozen fruit, yogurt, nuts or nut butter, seeds; whatever you happen to be in the mood for. The oats keep well in the refrigerator for several days, so you can make multiple batches on Sunday for a week's worth of healthy grab-and-go breakfasts that will help your sugar levels stay in check.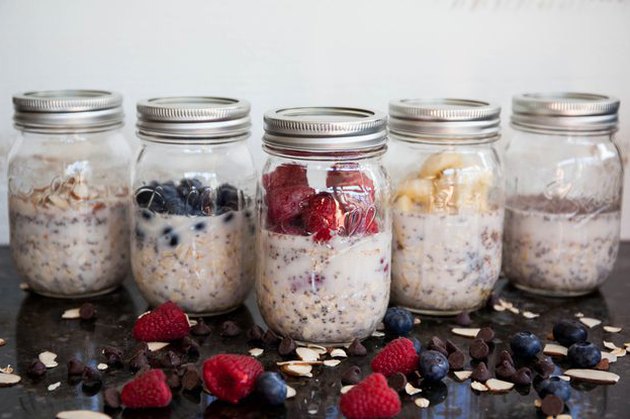 Sweet Potato Chocolate Frosting
This low-sugar chocolate frosting recipe requires only two ingredients: pureed sweet potato and chocolate chips. The sweet potato acts as a replacement for both butter and sugar in the recipe. The final product is a frosting that's spreadable, rich and delicious.