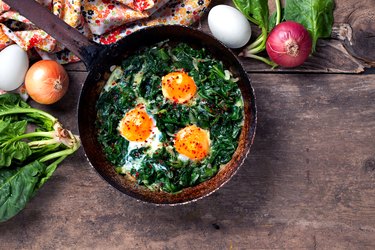 No one likes to be stuck with a nagging cold and if you tend to find yourself sniffling and coughing throughout the colder months, it may be time to take a closer look at your diet. And why not start with your first meal of the day?
If you're a granola-bar-on-the-go kind of breakfast eater, you may want to prioritize some more nutrient-dense foods to boost your immune system. Adding some more vitamins C, E and B6 as well as iron and selenium into your day with these five breakfast recipes can help keep your immune system firing all winter long.
1. Turmeric Citrus Sunshine Smoothie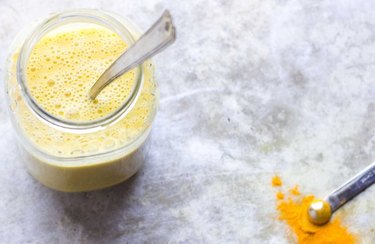 Totaling only 269 calories with 54 grams of carbohydrates, 5 grams of protein and 4 grams of fat, this smoothie is sure to become a staple in your flu-season repertoire. This easy-to-prepare smoothie is also packed with 10 grams of fiber, which is nearly half your daily recommended value, as well as anti-inflammatory turmeric.
Blended with a whole orange and clementine, this smoothie is spiked with plenty of vitamin C, a nutrient that can help support a healthy immune system and combat inflammation, according to the National Institutes of Health (NIH). One large orange actually provides more than 100 percent of your daily recommended value of vitamin C, per the USDA.
2. Crunchy Spiced Chickpea Toast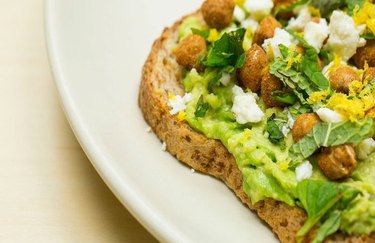 Avocado toast is nothing short of a breakfast celebrity and this recipe combines plenty of spices to create a flavor that's extra inviting. This 362-calorie recipe is also packed with about 12 grams of protein and 11 grams of fiber, which will keep you satiated throughout your morning.
Chickpeas are especially high in vitamin B6, a vitamin you'll want to include into your breakfast if keeping your immune system humming is your goal. This nutrient is great for brain function but will also keep both your immune and nervous system healthy, according to the Mayo Clinic.
3. Egg, Spinach and Portobello Breakfast Sandwich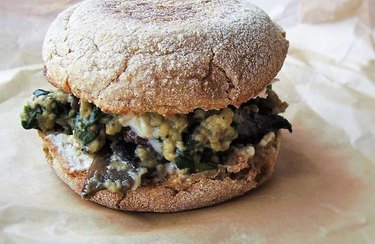 Combining goat cheese, portobello mushrooms, free-range eggs and spinach all on a whole-grain English muffin, this sandwich is both protein-packed and filled with fiber.
Spinach is high in iron, another cold-weather must-have. Iron deficiency can lead to weakness, fatigue and impaired immune function, making you more susceptible to illness, according to the NIH, so you'll want to pack this sammy with more spinach.
4. Peanut Butter Oatmeal Muffins With Jam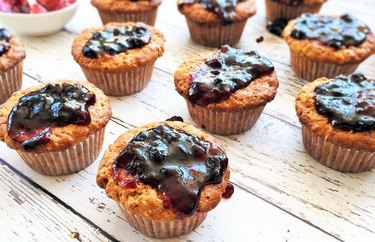 This recipe combines four breakfast favorites — peanut butter, jelly, oatmeal and muffins — all into one. These muffins are perfect for meal prep and make for an excellent breakfast on the go.
Peanut butter is a great source of vitamin E, another immunity-boosting nutrient. In addition to helping strengthen your immune system, vitamin E has antioxidant properties, which can protect you against free radical damage and inflammation, according to the NIH.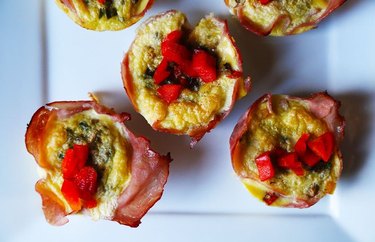 If you're a fan of savory, hearty breakfasts, these ham-and-egg cups take only about an hour to make and will keep you feeling satiated well until lunch. A single serving packs about 19 grams of protein and 8 grams of healthy, unsaturated fat.
Upping your selenium intake may also help bolster your immune system, and ham is a great source of this essential micronutrient. Selenium plays a big role in your immune cell functions, helping fight inflammation, according to a September 2018 study published in ‌Nutrients‌.
Click below to pin and save these breakfast recipes for later!